Faculty & Staff Directory
Jennifer Sklarew
Assistant Professor
Energy and Sustainability Policy, Environmental Policy, Social Science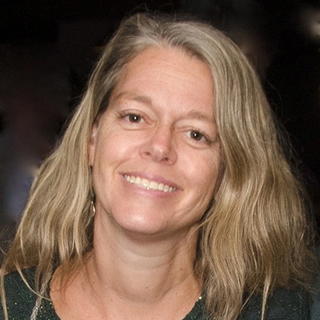 Name

Dr. Jennifer F. Sklarew

Job Title

Assistant Professor

Energy and Sustainability Policy, Environmental Policy, Social Science

Email

Office Number

David King Hall, Room 3019, MSN 5F2
Research Areas
Environmental Science and Policy
PhD, Public Policy, George Mason University (2015)
MA, International Economics and Japan Studies, Johns Hopkins University/SAIS (1997)
BA, English, University of Pennsylvania (1992)
Dr. Jennifer Sklarew brings 25 years of energy and environmental policymaking and analysis to her research and teaching. Dr. Sklarew coordinates ESP's MS Concentration in Energy and Sustainability Policy and Science, which she developed. She also teaches graduate and undergraduate energy policy and food-energy-water nexus courses she developed for ESP. 
Dr. Sklarew's prior professional experience spans the public and private sectors.  She has served as the sector expert for a FEMA-funded project on protection of U.S. electricity infrastructure, and she represented Mason on Arlington County's Community Energy Plan Implementation Review Committee. Prior to entering academia, Dr. Sklarew served in the U.S. Department of Commerce's Office of Japan, where she led her office's work on Japanese electricity and gas deregulation, as well as the Asia-Pacific Partnership on Clean Development and Climate.  Prior to entering the government, Dr. Sklarew worked as a DC-based energy policy consultant to Japanese utility companies, and as a policy analyst for the Japan Nuclear Cycle Development Institute.
A member of the Council on Foreign Relations and former rapporteur for the Council's Energy Security Group, Dr. Sklarew received her Ph.D. in public policy from George Mason University, her MA from Johns Hopkins University's School of Advanced International Studies (SAIS), and her BA from the University of Pennsylvania.
Dr. Sklarew's published work appears in Energy Research & Social Science, Foresight and STI Governance, Renewable Energy Law and Policy Review, The CIP Report, and The Washington Post.  Forthcoming publications include a book chapter on institutional factors in the Flint water crisis.
Dr. Sklarew's published and funded work examines how institutional relationships and catastrophic events drive energy and environmental policymaking and change. Specific areas of focus for her qualitative research include sustainability and resilience challenges in the energy-water nexus, solutions that leverage energy-water interdependencies, and energy system transitions in Japan, India, and China. 
Dr. Sklarew currently leads two projects at Mason. The first is to design, build and deploy hydropower micro-turbines on the GMU Fairfax campus and analyze technological, ecological, geographical, socio-economic and institutional challenges. Her faculty-student team will use this data to develop potential solutions and lessons learned, to which they will add as they conduct additional pilots in overseas communities facing severe energy and water insecurity. The second project, a collaboration with faculty in food/nutrition and engineering, involves research on food, energy, water and climate challenges facing low income, rural communities. Through needs assessments, the project enables collaboration with communities to determine their food, energy and water needs and develop potential solutions.
Dr. Sklarew teaches graduate and undergraduate energy policy and food-energy-water nexus courses she developed for ESP.
McCord, Gordon, David Kanter, Jennifer Sklarew, Grace Wu, and Michael Jacobson. "Accelerating Sustainable Land Use Practices in the U.S.," in America's Zero Carbon Action Plan: Roadmap to Achieving Net Zero Emissions by 2050, 262-281. New York: SDSN, 2020.
Sklarew, Jennifer. (In press, fall 2020.) "The Influence of Institutional Relationships on Policy Change during Focusing Events." In Managing Challenges for the Flint Water Crisis. Tonya Neaves, Drew Williams, and Katie Simon, eds. Westphalia Press.
Sklarew D. and J. Sklarew. 2018. Integrated water-energy policy for sustainable development. Foresight and STI Governance 12(4): 10-19. doi: 10.17323/2500-2597.2018.4.10.19
Sklarew, Jennifer. 2018. "Power Fluctuations: How Japan's Nuclear Infrastructure Priorities Influence Electric Utilities' Clout." Energy Research and Social Science, Volume 41. July: 158-167.
Sklarew, Jennifer F. 2011. "Can China and India Serve as Models for Developing Nations Striving to Build Absorption Capacity for Renewable Energy Technologies?" Renewable Energy Law and Policy Journal. Berlin: Lexxion, March: 181-194.
2019: Adjunct Faculty Teaching Excellence Award, George Mason University.
2015: Dissertation Completion Grant ($8,000), George Mason University, Office of the Provost
2012-13 Fulbright-Hays Doctoral Dissertation Research Abroad (DDRA) award
1996-7 Department of Education Foreign Language Area Studies (FLAS) Fellowship (Japanese)
Dr. Jennifer Sklarew appears on Emerald Planet TV
On May 14, 2017, Dr. Jennifer Sklarew appeared on the Emerald Planet TV program to discuss the hydro-power micro-turbine project she is leading at Mason.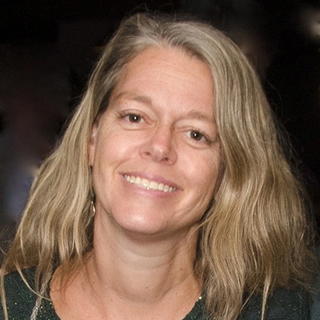 Name

Dr. Jennifer F. Sklarew

Job Title

Assistant Professor

Energy and Sustainability Policy, Environmental Policy, Social Science

Email

Office Number

David King Hall, Room 3019, MSN 5F2