Faculty & Staff Directory
John Qu
Professor
ISE Faculty Fellow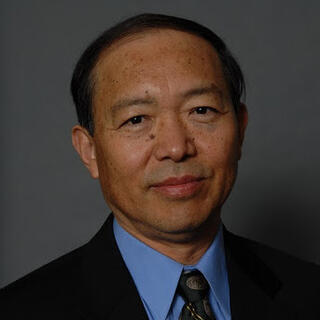 Name

Dr. John Qu

Job Title

Professor

ISE Faculty Fellow

Email

Phone Number

Office Number

Exploratory Hall, Room 2412, MSN 6C3
Research Areas
Remote Sensing

Wildland Fires

Natural Resource

Climate Science

Soil Moisture and Drought

Clean Energy

Water and Food Security

Environmental Studies

Ecosystem and Carbon
Ph.D., Colorado State University
My research projects include land, water, and atmosphere environmental remote sensing, and will involve collaborations with international partners. My major research focus is already underway to develop integrated early warning and decision-support systems for sustainable Water-Energy-Food-Health (WEFH) Nexus.
■ An Investigation of Soil Moisture Impacting on Carbon Sequestration by Integrating Satellite Remote Sensing and In Situ Measurements, USGS.
■ Supporting the NOAA Atmospheric Temperature Climate Data Record from POES Microwave Sounders to JPSS/ATMS, NOAA.
■ Africa Soil Moisture Monitoring and Applications, WMO.
■ Impacts of Large Wildland Fires, USDA/FS.
■ Supporting World AgroMeteorological Information Service (WAMIS), WMO.
■ JPSS Life-Cycle Data Reprocessing, NOAA/UMD.
Courses taught:
GGS 102 Physical Geography
GGS 121 Dynamic Atmosphere/Hydrosphere
GGS 309 Introduction to Weather and Climate 
EOS 556 Introduction to Atmospheric Radiation
GGS 670 Introduction to Atmosphere and Weather
GGS 756 Physical Principles of Remote Sensing
EOS 759 Advanced Physical Principles of Remote Sensing
GGS 777 Remote Sensing of Natural Hazards
GGS 900 GGS Colloquium: Climate Change and Water-Energy-Food Nexus
Qu, J. J. and R. P. Motha, (2022), Climate Change and a Sustainable Earth (textbook), Cambridge Scholars Publishing,  ISBN13: 978-1-5275-8044-2
​​​​​​Xu, C., et al, (2018). Downscaling of surface soil moisture retrieval by combining MODIS/Landsat and in situ measurements. Remote Sensing, 10(2), 210.
 Qu, J.J., et al. (2015). Satellite-based applications on climate change. Springer.
 Qu, J.J. (2006). Earth science satellite remote sensing: vol. 1: science and instruments. Tsinghua University Press, Beijing and Springer-Verlag GmbH Berlin Heidelberg.
 Qu, J.J., et al. (2006). Asian dust storm monitoring combining terra and aqua MODIS SRB measurements. IEEE Geoscience and Remote Sensing Letters.
Wanting Wang, John J. Qu, Xianjun Hao, Yongqiang Liu, John A. Stanturf, 2010, Post-hurricane forest damage assessment using satellite remote sensing, Agricultural and Forest Meteorology 150 (2010) 122–132.
Qu, J. J. and Stephen D. Ambrose, 2009, Recent Advances in Remote Sensing of Wildland Fires in the Eastern United States, J. Appl. Remote Sens. Vol. 3, 031599, DOI: 10.1117/1.3259883
Lingli Wang, John J. Qu, Xiaoxiong Xiong and Xianjun Hao, 2009. Analysis of Seven-year MODIS Vegetation Water Indices for Drought and Fire Activity Assessment over Georgia of the United States, Journal of Applied Remote Sensing J. Appl. Remote Sens., Vol. 3, 033555 (2009); doi:10.1117/1.3256138.
Xianjun Hao, John J. Qu, 2009. Fast and Highly Accurate Calculation of Band Averaged Radiance, International Journal of Remote Sensing, 30(5):1099-1108. DOI: 10.1080/01431160802235852
Lingli Wang, John J. Qu, 2009. Satellite remote sensing applications for surface soil moisture monitoring: A review. Front. Earth Sci. China 2009, 3(2): 237-247. DOI 10.1007/s11707-009-0023-7
Swarvanu Dasgupta, John J. Qu, Sanjeeb Bhoi, 2009. Constrained Radiative Transfer Inversions for Vegetation Moisture Retrievals in Grasslands, Journal of Applied Remote Sensing, Vol. 3, 031503, DOI:10.1117/1.3075052 .
Qu, J. J., Xianjun Hao, Yongqiang Liu, Allen R. Riebau, Haoruo Yi, and Xianlin Qin, 2008, Remote Sensing Applications of Wildland Fire and Air Quality in China, Developments in Environmental Sciences Volume 8, 2008, Pages 277-288, Wildland Fires and Air Pollution. doi:10.1016/S1474-8177(08)00013-2.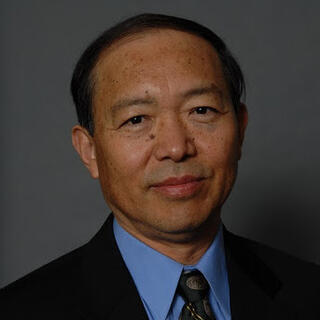 Name

Dr. John Qu

Job Title

Professor

ISE Faculty Fellow

Email

Phone Number

Office Number

Exploratory Hall, Room 2412, MSN 6C3