Faculty & Staff Directory
Karen Akerlof
Assistant Professor
Science Communication for Policy, Public Participation, Evidence-based Policymaking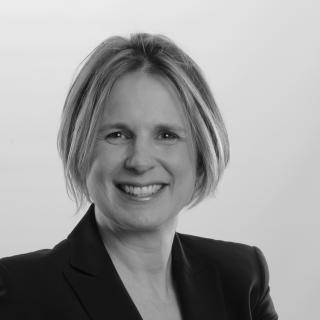 Name

Karen L. Akerlof

Job Title

Assistant Professor

Science Communication for Policy, Public Participation, Evidence-based Policymaking

Website

Email

Phone Number

Office Number

David King Hall, Room 3032, MSN 5F2
Research Areas
Environmental Science and Policy

Science Communication

Applied Science
PhD, Environmental Science & Public Policy, George Mason University (2012)
I study the ways in which communities interpret scientific information and bring experience, values, and local knowledge to bear in making decisions. My research addresses place-based communities and policymakers. As an assistant professor in the Department of Environmental Science and Policy, I lead the "Communication for Environmental Science, Policy, and Human Behavior" concentration within the master's degree program.
My research sits at the intersection of governance with science and risk communication. It has three primary dimensions: 1) communication of science with policymakers; 2) public participation in decision-making; and 3) the use of social science to achieve evidence-based policymaking goals.

Current Projects
Seed funding from the Institute for Digital InnovAtion (2021-2023) is supporting the development of big data and natural language processing methodologies to study science advice—and evidence use—processes in legislatures.
A study funded by the National Science Foundation (2021-2023) investigates the theoretical and practical challenges in addressing equity within the co-production of federal research.
Research with the National Park Service (2019-2023) focuses on voluntary sun protection behaviors that protect human health while limiting chemical pollution and natural resource degradation.
Over the past few decades, the rate of information generation has increased exponentially due to the unprecedented development and adoption of computing and networking technologies. What we know today isn't the same as yesterday; if it is, it may fall into the category of what "just ain't so." In an information society, memorization of static bodies of knowledge becomes less important than the ability to understand how to find—or generate—information, analyze it, and use it to inform decisions. Regardless of the course topic, I seek to help students become adept learners in a shifting information environment, as these are skills they will need throughout their lives.
Courses:
Tackling Wicked Problems in Society & the Environment (EVPP 336)
Environmental Science Communication (EVPP 429/529)
Evidence-based Environmental Policymaking (EVPP 530)
Akerlof, K. L., Timm, K. M. F., Chase, A., Cloyd, E. T., Heath, E., McGhghy, B. A., Bamzai-Dodson, A., Bogard, G., Carter, S., Garron, J., Gavazzi, M., Kettle, N., Labriole, M., Littell, J. S., Madajewicz, M., Reyes, J., Rivers III, L., Sheats, J. L., Simpson, C. F., & Toohey, R. C. (2023). What does equitable co-production entail? Three perspectives. Community Science, 2(2), e2022CSJ000021.
Akerlof, K. L. (2023). Promoting environmentally friendly sun-protection behaviors among coastal state residents. Environmental Science & Policy, 142, 121–130.
Akerlof, K. L. (2022). Beyond the sheltering academic silo: Norms for scientists' participation in policy. In Bolsen, T. & Palm, R. (Eds.), Progress in molecularbiology and translational science: Molecular biology and clinical medicine in the age of politicization. Academic Press.
Akerlof, K., Tyler, C., Allegra, A., Webler, T., Heath. E., Cloyd, E., & Washbourne, C. L. (2022). Global perspectives on scientists' roles in legislative policymaking. Policy Sciences, 55(2), 351–367.
Akerlof, K., Allegra, A., Webler, T., Heath. E., Cloyd, E., & Washbourne, C. L., & Tyler, C. (2020). New methods in creating transdisciplinary science-policy research agendas: The case of legislative science advice. Science and Public Policy, 47(4), 536-547.
Tyler, C., & Akerlof, K. (2019). Three secrets of survival in science advice. Nature, 566(7743), 175.
Akerlof, K. (2018). Congress's use of science: Considerations for science organizations in promoting the use of evidence in policy. Washington, DC: American Association for the Advancement of Science
2021: 3rd Place, Top Faculty Paper, Communicating Science, Health, Environment and Risk (ComSHER), A Division of the Association for Education in Journalism and Mass Communication.
2016-2017: American Geophysical Union/American Association for the Advancement of Science congressional science fellow, U.S. Senate, Washington, DC.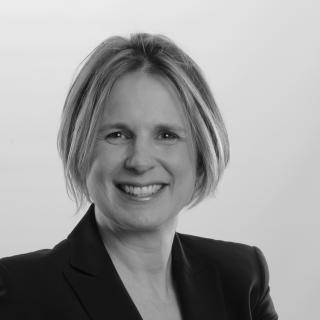 Name

Karen L. Akerlof

Job Title

Assistant Professor

Science Communication for Policy, Public Participation, Evidence-based Policymaking

Website

Email

Phone Number

Office Number

David King Hall, Room 3032, MSN 5F2