Faculty & Staff Directory
Kylene Kehn-Hall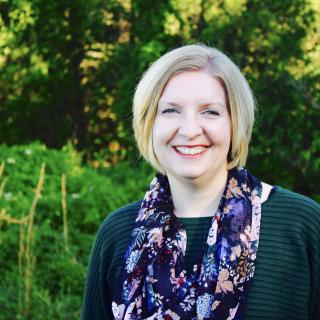 Name

Dr. Kylene M. Kehn-Hall
Research Areas
Biology

Biomedical Research

Virology
PhD, Biochemistry and Molecular Biology, The George Washington University (2006)
MS, Biochemistry and Molecular Biology, The George Washington University (2002)
BS, Chemistry, Virginia Commonwealth University (2001)
BS, Biology, Virginia Commonwealth University (2000)
Dr. Kylene Kehn-Hall, Associate Professor, came to George Mason University (GMU) in 2009 and is a member of the National Center for Biodefense and Infectious Diseases and the School of Systems Biology. She is also the Associate Director of the School of Systems Biology. Dr. Kehn-Hall holds a Ph.D. in Biochemistry and Molecular Biology from The George Washington University (GWU). She did her post-doctoral research at the FBI Counterterrorism and Forensic Science Research Lab, focusing on application based science and assay development. In 2007 she took a Research Scientist position at the US Army Medical Research Institute of Infectious Disease, where she worked towards high throughput assay development and the identification of novel therapeutics for hemorrhagic fever viruses. Prior to coming to GMU, Dr. Kehn-Hall was an Assistant Research Professor in the Department of Microbiology, Immunology, and Tropical Medicine at GWU, where she continued her work on HIV and HTLV-1 studying the host response to viral infection. Dr. Kehn-Hall has served as a principal investigator on grants from the National Institute of Health, National Center for Foreign Animal and Zoonotic Disease Defense, Commonwealth Health Research Board, and Defense Threat Reduction Agency. She has authored over 95 peer-reviewed publications and serves as an academic editor for PLoS ONE, Scientific Reports, and Antiviral Research.
Research in my laboratory is centered on Rift Valley fever virus (RVFV) and encephalitic alphaviruses [Venezuelan equine encephalitis virus (VEEV), eastern equine encephalitis virus (EEEV), and western equine encephalitis virus (WEEV)]. These viruses cause emerging infectious diseases and are classified as "biodefense viruses". Among the priority threats, RVFV, VEEV, and EEEV rank high in their potential for having a large health and economic impact. There are also periodic naturally occurring outbreaks, with a few to sometimes hundreds of people infected. RVFV is endemic to Africa, but has the potential of being introduced into the United States and becoming established in the mosquito population, very much like what happened in the case of West Nile Virus. VEEV, EEEV, and WEEV are also transmitted by mosquitoes and periodic cases occur in the United States. 

Despite being recognized as emerging threats, relatively little is known about the virulence mechanisms of these viruses and there are currently no FDA licensed vaccines or therapeutics available. In addition, diagnostic assays are limited for these agents. My laboratory is focused on 1) identifying critical host factors that are necessary for viral replication, 2) evaluating small molecule inhibitors that target essential host-based events for their therapeutic potential, and 3) developing novel diagnostic tools to enable the early detection of viral infections.
Virology, Advanced Eukaryotic Cell Biology

Carey BD, Bakovic A, Callahan V, Narayanan A, Kehn-Hall K. New World alphavirus protein interactomes from a therapeutic perspective. Antiviral Res. 2019 Jan 26;163:125-139. doi: 10.1016/j.antiviral.2019.01.015. [Epub ahead of print] Review. PMID: 0695702
https://www.sciencedirect.com/science/article/pii/S0166354218307320?via%3Dihub

Carey B, Ammosova T, Pinkham C, Lin X, Zhou W, Liotta L, Nekhai S, and Kehn-Hall K. Protein Phosphatase 1α Interacts with Venezuelan Equine Encephalitis Virus Capsid Protein and Regulates Viral Replication through Modulation of Capsid Phosphorylation. J Virol. 2018 Jul 17;92(15). pii: e02068-17. doi: 10.1128/JVI.02068-17. Print 2018 Aug 1.PMID: 29769351
https://www.ncbi.nlm.nih.gov/pmc/articles/PMC6052284/

Bell TM, Espina V, Senina S, Woodson C, Brahms A, Carey B, Lin SC, Lundberg L, Pinkham C, Baer A, Mueller C, Chlipala EA, Sharman F, de la Fuente C, Liotta L, Kehn-Hall K. Rapamycin modulation of p70 S6 kinase signaling inhibits Rift Valley fever virus pathogenesis. Antiviral Res. 2017 Jul;143:162-175. doi: 10.1016/j.antiviral.2017.04.011. Epub 2017 Apr 23. PMID: 28442428
https://www.ncbi.nlm.nih.gov/pmc/articles/PMC5530372/

Pinkham C, Dahal B, de la Fuente CL, Bracci N, Beitzel B, Lindquist M, Garrison A, Schmaljohn C, Palacios G, Narayanan A, Campbell CE, Kehn-Hall K. Alterations in the host transcriptome in vitro following Rift Valley fever virus infection. Sci Rep. 2017 Oct 30;7(1):14385. doi: 10.1038/s41598-017-14800-3. PMID: 29085037
https://www.ncbi.nlm.nih.gov/pmc/articles/PMC5662566/

Lundberg L, Pinkham C, de la Fuente C, Brahms A, Shafagati N, Wagstaff KM, Jans DA, Tamir S, Kehn-Hall K. Selective Inhibitor of Nuclear Export (SINE) Compounds Alter New World Alphavirus Capsid Localization and Reduce Viral Replication in Mammalian Cells. PLoS Negl Trop Dis. 2016 Nov 30;10(11):e0005122. doi: 10.1371/journal.pntd.0005122. PMID: 27902702
https://www.ncbi.nlm.nih.gov/pmc/articles/PMC5130180/
George Mason University College of Science Impact Award, 2017
OSCAR Mentoring Excellence Award, 2017
Mason Emerging/Researcher/Scholar/Creator Award, 2013
George Mason University College of Science Impact Award, 2013
Tasso, Ceros Nanosciences
Tasso, Ceres Nanosciences, George Mason University, and the United States Army Medical Research Institute of Infectious Diseases receive $4.25M to develop a universal surveillance platform for infectious disease outbreaks.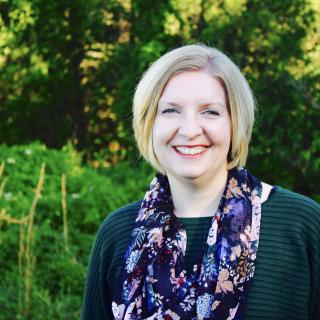 Name

Dr. Kylene M. Kehn-Hall