Faculty & Staff Directory
Liping Di
Professor
Director, Center for Spatial Information Science and Systems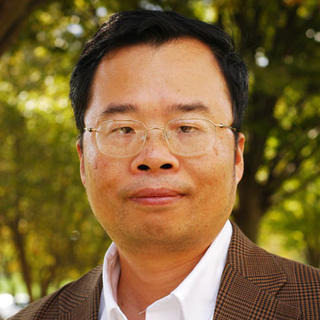 Name

Dr. Liping Di

Job Title

Professor

Director, Center for Spatial Information Science and Systems

Email

Phone Number

Office Number
Centers
Center for Spatial Information Science and Systems (CSISS)
Ph.D. University of Nebraska-Lincoln
Prof. Liping Di is the professor and founding director of the Center for Spatial Information Science and Systems (CSISS), and also a professor at the Department of Geography and Geoinformation Science, George Mason University, Fairfax, VA. Dr. Di received his Ph.D. degree in remote sensing/GIS (geography) from the University of Nebraska–Lincoln in 1991. He has engaged in geoinformation science research for more than 30 years and published over 550 publications. He has received as the principal investigator (PI) more than $60 million research grants from U.S. federal agencies and international organizations. His research interests are mainly in the following areas: Geo-AI/Machine learning, geospatial bigdata and cyberinfrastructure, geospatial information standards, agro-geoinformatics, web-based geospatial information and knowledge systems, land remote sensing, climate change, and geoinformation applications. Currently Dr. Di is serving as the inaugural president of International Society of Agromatics (ISAM) and the convenor of Working Group 9 of ISO Technical Committee 211 (ISO TC 211). From 2010-2016, Prof. Di was the chair of INCITS/L1, the U.S. national committee responsible for setting U.S. national standards on geographic information and representing the U.S. at ISO TC 211.  He was the elected chair of Data Archive and Distribution Technical Committee of IEEE Geoscience and Remote Sensing Society from 2005-2009. Dr. Di has won many prestigious awards for his academic achievements, such as the R&D100 Award from R&D Magazine in 2008, Secretary Honor Award from U.S. Department of Agriculture in 2011, the Merit Award from InterNational Committee for Information Technology Standards (INCITS) in 2016, and the Lifetime Achievement Award from INCITS in 2022.
Spatiotemporal transfer learning for enabling cross-country and cross-hemisphere in-season crop mapping. National Science Foundation. 9/1/2022-8/31/2024.
GMU participation in OGC Web Service Testbed 18 Initiative. Open Geospatial Consortium. 5/1/2022-12/31/2022.
Joint GeoInformatics Laboratory (JGIL), Phase VII: Cooperative Geoinformation Research with NASA GSFC Earth Sciences Data and Information Service Center (GES DISC). NASA Goddard Space Flight Center. Grant #: 80NSSC21M0236, 9/1/2021-8/31/2024.
FACT: Machine-learning-based in-season crop mapping and associated cloud based bigdata cyberinfrastructure to support USDA NASS decision making. USDA NIFA. Grant #: 2021-67021-34151, 2/25/2021 – 2/24/2024.
Research on Geospatial Information Technology and Standards. Federal Geographic Data Committee (FGDC). Grant #: G21AC10057, 2/1/2021 – 1/31/2026.
Improved understanding and prediction of extreme precipitation in multiple urban systems. NASA IDS. Grant #: 80NSSC20K1262, 6/30/2020 – 6/29/2023. 
Remote sensing and agro-geoinformatics based products and services for supporting agricultural and food-security decision making in Hindu-Kush Himalayan region. NASA SERVIR. Grant #: 80NSSC20K0161, 10/28/2019-04/27/2023.
INFEW/T2: WaterSmart: A cyberinfrastructure-based integrated agro-geoinformatic decision-support web service system to facilitate informed irrigation decision-making. NSF INFEW program. CNS-1739705, 10/1/2017-9/30/2023.
Zhang, C., Yang, Z., Di, L., Yu, E. G., Zhang, B., Han, W., Lin,L., Guo, L. (2022). Near-real-time MODIS-derived vegetation index data products and online services for CONUS based on NASA LANCE. Scientific Data, 9(1), 1-10.
Zhang, C., Di, L., Lin, L., Li, H., Guo, L., Yang, Z., Yu,E.G.,Di, Y., Yang, A. (2022). Towards automation of in-season crop type mapping using spatiotemporal crop information and remote sensing data.
Zhang, C., Yang, Z., Zhao, H., Sun, Z., Di, L., Bindlish, R., ... & Yueh, S. H. (2022). Crop-CASMA: A web geoprocessing and map service based architecture and implementation for serving soil moisture and crop vegetation condition data over US Cropland. International Journal of Applied Earth Observation and Geoinformation, 112, 102902.
Molla, A., Di, L., Guo, L., Zhang, C., & Chen, F. (2022). Spatio-Temporal Responses of Precipitation to Urbanization with Google Earth Engine: A Case Study for Lagos, Nigeria. Urban Science, 6(2), 40.
Guo, L., Di, L., Zhang, C., Lin, L., & Di, Y. (2022). Influence of urban expansion on Lyme disease risk: A case study in the US I-95 Northeastern corridor. Cities, 125, 103633.
Guo, L., Di, L., Zhang, C., Lin, L., Chen, F., & Molla, A. (2022). Evaluating contributions of urbanization and global climate change to urban land surface temperature change: A case study in Lagos, Nigeria.
Zhao, H., Di, L., & Sun, Z. (2022). WaterSmart-GIS: A Web Application of a Data Assimilation Model to Support Irrigation Research and Decision Making. ISPRS International Journal of Geo-Information, 11(5), 271.
Huang, M., Fan, X., Jian, H., Zhang, H., Guo, L., & Di, L. (2022). Bibliometric Analysis of OGC Specifications between 1994 and 2020 Based on Web of Science (WoS). ISPRS International Journal of Geo-Information, 11(4), 251.
Lin, L., Di, L., Zhang, C., Guo, L., Di, Y., Li, H., & Yang, A. (2022). Validation and refinement of cropland data layer using a spatial-temporal decision tree algorithm. Scientific Data, 9(1), 1-9.
Hao, P., Di, L., & Guo, L. (2022). Estimation of crop evapotranspiration from MODIS data by combining random forest and trapezoidal models. Agricultural Water Management, 259, 107249.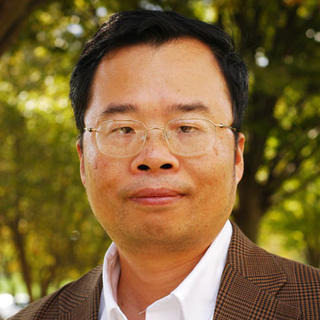 Name

Dr. Liping Di

Job Title

Professor

Director, Center for Spatial Information Science and Systems

Email

Phone Number

Office Number