Faculty & Staff Directory
Luis Ortiz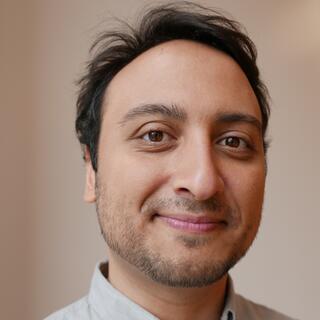 Name

Luis E. Ortiz

Preferred Pronouns

he/him

Job Title

Email

Office Number

MSN 2B3 Research Hall 107
Research Areas
Atmospheric Science

Sustainable Earth and Societal Impact

Urban climate
PhD, Urban Climate & Energy, City College of New York (2018)
My research centers on advancing our understanding of how cities interact with the atmosphere in the context of a changing climate, and the impacts these interactions have on people and infrastructure. My work considers cities as complex systems of environmental, human, and engineered domains, and aims to consider all three as critical to understanding the impacts of climate change as well as adaptation and mitigation strategies. I earned my PhD in 2018 from the City College of New York studying building-atmosphere interactions under extreme heat. I then joined the Urban Systems Lab at The New School from 2018 to 2021, where I worked on socioeconomic impacts of climate change in cities across the Americas. Before joining George Mason University in 2022, I completed an appointment with the Office of the US Secretary of Transportation, where I worked on climate policy, environmental justice, and environmental permitting transparency.
My current research focuses on studying impacts of climate and urban change across a variety of domains ranging from energy demand to human and infrastructure exposure to weather extremes. This work leverages fine-grain urban morphology data derived from public records (e.g., tax lot geometries) and land use models as inputs to high resolution urban-scale climate models. This modeling framework in turn enables analysis of the impacts of land development and climate adaptation on local climate and its impacts on, among others, extreme heat exposure and household energy burdens. I have applied this line of research to topics ranging from air conditioning adoption in New York City to the evaluation of stakeholder-designed land use scenarios in San Juan and Baltimore.  
Ortiz, L., H. Gamarro, J. E. Gonzalez, and T. McPhearson, 2022: Energy burden and air conditioning adoption in New York City under a warming climate. Sustainable Cities and Society, 76, 103465, https://doi.org/10.1016/j.scs.2021.103465.
Ortiz, L., A. Mustafa, P. H. Cantis, and T. McPhearson, 2022: Overlapping heat and COVID-19 risk in New York City. Urban Climate, 41, 101081, https://doi.org/10.1016/j.uclim.2021.101081.
Ortiz, L., J. E. González, and W. Lin, 2018: Climate change impacts on peak building cooling energy demand in a coastal megacity. Environmental Research Letters, 13, 094008, https://doi.org/10.1088/1748-9326/aad8d0.
Ortiz, L., A. Mustafa, B. Rosenzweig, and T. McPhearson, 2021: Modeling Urban Futures: Data-Driven Scenarios of Climate Change and Vulnerability in Cities. Resilient Urban Futures, Z.A. Hamstead, D.M. Iwaniec, T. McPhearson, M. Berbés-Blázquez, E.M. Cook, and T.A. Muñoz-Erickson, Eds., The Urban Book Series, Springer International Publishing, 129–144.
Ortiz, L. E., J. E. Gonzalez, W. Wu, M. Schoonen, J. Tongue, and R. Bornstein, 2018: New York City Impacts on a Regional Heat Wave. Journal of Applied Meteorology and Climatology, 57, 837–851, https://doi.org/10.1175/JAMC-D-17-0125.1.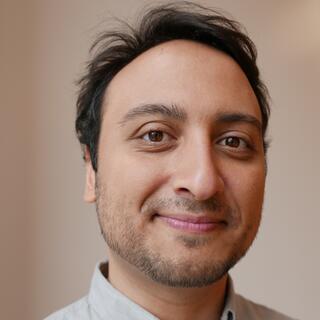 Name

Luis E. Ortiz

Preferred Pronouns

he/him

Job Title

Email

Office Number

MSN 2B3 Research Hall 107