Faculty & Staff Directory
Maction Komwa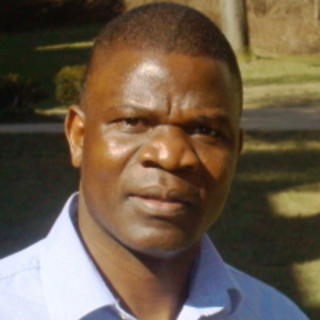 Name

Dr. Maction K. Komwa

Job Title

Website

Email

Phone Number

Office Number

Exploratory Hall, Room 2414, MSN 6C3
Research Areas
Biodiversity

Conservation

Environmental Science and Policy

Geoinformation Science
- Ph.D., Environmental Science and Policy, George Mason University, 2011
- M.Sc. Geographic Information Science for Development and Environment, Clark University, 2003
Research interests include geospatial analysis for natural resources conservation and environment, sustainable development, sustainable food systems, Geographic Information Systems, and infectious disease epidemiology.
Currently working with:
Nutrition and Food Studies
Institute for Sustainable Earth
Interdisciplinary Program in Neuroscience
Dr. Komwa teaches the introductory GIS course, conservation GIS, Biogeography, and Geographic Perspectives for Sustainable Development. He has more than 8 years of experience teaching and advising students. Besides teaching face-to-face courses, he also teaches distance education courses.
Gewa, C.A; Onyango, A.C; Angano, F.O., Stabile, B, Komwa, M.K; Thomas, P; Krall, J. 2019. Mothers' beliefs about indigenous and traditional food affordability, availability and taste are significant predictors of indigenous and traditional food consumption among mothers and young children in rural Kenya. Public Health Nutrition pp 1-12.
Durairaj, A.E, Gewa, C., Komwa, M.K., and Pawloski, L. 2017. "Our Turn to Eat:" Shifting Gender Norms and Food Security in the Wakiso District of Uganda. Manuscript accepted for Publications, - Journal of Hunger &Environmental Nutrition,
DOI: 10.1080/19320248.2017.1403407.
Tadesse, H.K., Qu, J.J., Aguire, A.A., Komwa, M.K., & Maggioni, V. 2017. Land Use Classification and Analysis Using Radar Data Mining in Ethiopia. International Journal of Advanced Remote Sensing and GIS, 6(1) 2006-2022.
Komwa, M.K., Jacobsen, K.H., and Parker, D.C. 2010. HIV/AIDS-Associated Dietary and Work Beliefs and Practices in the Mayuge District of south-eastern Uganda. Journal of Population, Health & Nutrition, 28(1), 76-85.
Nominated for 2018 Mason Teaching Excellence Award
GMU Provost's Excellence in Teaching Award: recognized for high-quality teaching in general education courses, 2007 & 2016.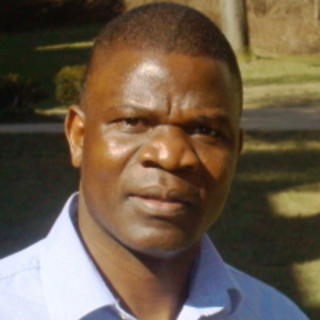 Name

Dr. Maction K. Komwa

Job Title

Website

Email

Phone Number

Office Number

Exploratory Hall, Room 2414, MSN 6C3