Faculty & Staff Directory
Mariaelena Pierobon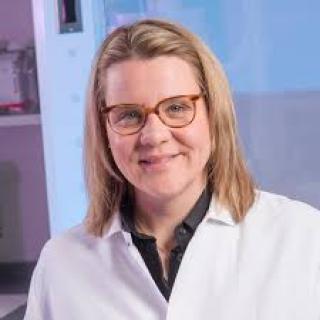 Name

Dr. Mariaelena Pierobon

Job Title

Email

Phone Number

Office Number

Institute for Advanced Biomedical Research
Centers
Center for Applied Proteomics and Molecular Medicine (CAPMM)
Research Areas
Bio-health/Health

Biomedical Research

Medical Proteomics

Personalized Medicine
MD, University of Padova (Italy), School of Medicine; MPH, George Mason University
The primary focus of my research is the delivery and implementation of precision medicine for cancer patients. My research model is based on a combination of translational studies and clinical trials with a focus on metastatic disease and on the tumor microenvironment. My lab works with in vitro models and patient-derived biological specimens. We use state-of-the-art technologies to explore spatial and dynamic interactions in cancer, and utilize this information to devise tailored, therapeutic solutions for our patients.
Baldelli E, et al. Wild-Type KRAS Allele Effects on Druggable Targets in KRAS Mutant Lung Adenocarcinomas. Genes 2021;12(1402). https://www.mdpi.com/2073-4425/12/9/1402

Bryant KL, et al. Combination of ERK and autophagy inhibition as a treatment approach for pancreatic cancer. Nat Med. 2019;25(4):628-640.
https://www.ncbi.nlm.nih.gov/pubmed/30833752

Pierbon et al., Enrichment of PI3K-AKT-mTOR pathway activation in hepatic metastases from breast cancer. Clin Cancer Res 2017;23(16),4919– 4928.
https://www.ncbi.nlm.nih.gov/pubmed/28446508

Sereni MI et al., Kinase-driven metabolic signalling as a predictor of response to carboplatin-paclitaxel adjuvant treatment in advanced ovarian cancers. Br J Cancer 2017;117(4),494-502.
https://www.ncbi.nlm.nih.gov/pubmed/28664915

Pin E et al., A pilot study exploring the molecular architecture of the tumor microenvironment in human prostate cancer using a laser capture microdissection and reverse phase protein microarray workflow. Mol Oncol 2016;10(10),1585-1594.
https://www.ncbi.nlm.nih.gov/pubmed/27825696

Baldelli E, et al. Functional signaling pathway analysis of lung adenocarcinomas identifies novel therapeutic targets for KRAS mutant tumors. Oncotarget. 2016;6(32):32368-79.
https://www.ncbi.nlm.nih.gov/pubmed/26468985
Fulbright Scholar (2019), University of Udine (Italy), Department of Medical and Biological Sciences.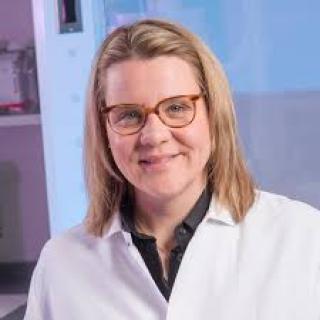 Name

Dr. Mariaelena Pierobon

Job Title

Email

Phone Number

Office Number

Institute for Advanced Biomedical Research