Faculty & Staff Directory
Mariia Belaia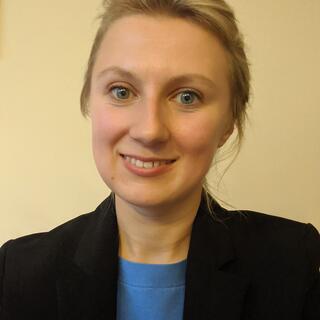 Name

Mariia Belaia

Preferred Pronouns

she/her

Job Title

Website

Email
Research Areas
Computational Methods

Data Sciences

Environmental Social Science

Environmental Policy and Ethics

Sustainability

Energy and Climate Policy
Postdoc Environmental Economics, Harvard University
PhD Environmental Economics, The University of Hamburg
M.Sc Industrial Mathematics, The University of Hamburg and The University of L'Aquila
I explore fostering data science for the design of efficient and sensible climate policies. My research looks at the entire universe of climate policy instruments including mitigation, adaptation, carbon removal and solar geoengineering. Solar geoengineering is relatively less known but is receiving an increasing attention as indicated by the recent reports by the UNEP and a congressionally-mandated report by the White House Office of Science and Technology Policy.
Scientific Data and Databases CDS-302 Scientific Databases CSI-695
Bakalova I. and Belaia M..,Stability of Efficient International Agreements on Solar Geoengineering. Environmental and Resource Economics (Forthcoming)
Aldy J., Felgenhauer T., Tavoni, M., Belaia M., Borsuk, M., Ghosh A., Heutel G., Hayen D., Horton J., Keith D., Merk C., Moreno-Cruz J., Reynolds J., Ricke K., Rickels W., Shayegh S., Smith W., Tilmes S., Wagner G., Wiener G. Social science research to inform solar geoengineering. Science, Vol 374, Issue 6569. pp. 815-818 DOI: 10.1126/science.abj6517
Belaia M., Moreno-Cruz J., Keith D. W. Optimal Climate Policy in 3D: Mitigation, Carbon Dioxide Removal, and Solar Geoengineering. Climate Change Economics, 2150008. https://doi.org/10.1142/S2010007821500081
Belaia M., Bourth A., Weng W. The Private Sector to the Rescue? Analysis of a Hypothetical Scenario of SG Deployment. Futures, 132, 102810. https: //doi.org/10.1016/j.futures.2021.102810
Belaia, M. Funke, and N. Glanemann. Global Warming and a Potential Tipping Point in the Atlantic Thermohaline Circulation: The Role of Risk Aversion. Environmental and Resource Economics, Vol. 67, Issue 1, pp 93–125, Springer, doi:https://doi.org/10.1007/s10640-015-9978-x.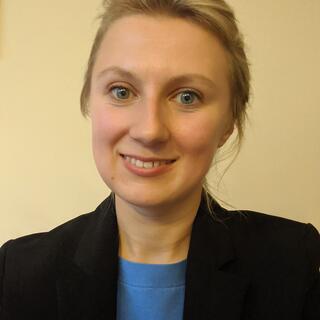 Name

Mariia Belaia

Preferred Pronouns

she/her

Job Title

Website

Email