Faculty & Staff Directory
Monique Van Hoek
Professor (Microbiology and Infectious Diseases)
Associate Director of Research, School of Systems Biology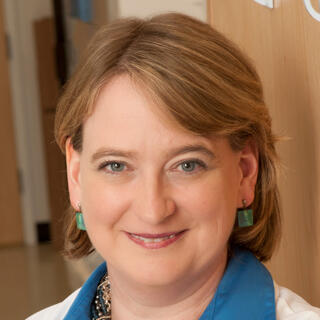 Name

Dr. Monique Van Hoek

Job Title

Professor (Microbiology and Infectious Diseases)

Associate Director of Research, School of Systems Biology

Website

Email

Phone Number

Office Number

Discovery Hall, Room 156D, MSN 1H8
Centers
Center for Infectious Disease Research (CIDR)
Research Areas
Biomedical Research

Bio-health/Health

Medical Proteomics
PhD, Microbiology, University of Virginia (1997)
My laboratory studies antibiotic-resistant and biothreat bacteria. We study the microbial pathogenesis and bacterial physiology of Francisella tularensis, the cause of the disease tularemia. We study bacterial small-molecule communication, biofilms and quorum sensing. We also develop and test novel antibacterial and antibiofilm compounds including antimicrobial peptides, with a special focus on antibiotic-resistant (multi-drug resistant) bacterial pathogens. We are especially interested in finding new peptides that will be effective against MDR gram-negative bacteria, as they are a key part of the emerging crisis of antibiotic-resistant bacterial infections. Thus, we study all the ESKAPE pathogens, and are interested in wound infections and new wound-healing approaches.
We are currently studying the ability of Nanotraps (ceresnanosci.com) to bind to biomolecules of Francisella tularensis. We also have projects on all the areas described above. I am seeking new PhD students with cross-disciplinary interests and proven abilities in small-molecule chromatography and bioinformatics combined with an interest in bacteriology for future projects.
We are currently doing a bioinformatic analysis of all the proteins in Francisella novicida to see which ones are "programmed" to be secreted.  This is part of our study on the bacterial physiology of this fascinating organism.  The tables below show our analysis.
Microbial pathogenesis, Bacterial physiology, Antimicrobials, Antimicrobial peptides, Bacterial communication, Biofilms and Quorum sensing, Medical Microbiology.
Bibliography: https://www.ncbi.nlm.nih.gov/myncbi/monique.van%20hoek.1/bibliography/public/
Bobde SS, Alsaab FM, Wang G, Van Hoek ML. Ab initio Designed Antimicrobial Peptides Against Gram-Negative Bacteria. Front Microbiol. 2021;12:715246. doi: 10.3389/fmicb.2021.715246. eCollection 2021. PubMed PMID: 34867843; PubMed Central PMCID: PMC8636942.
Ii AN, Lin SC, Lepene B, Zhou W, Kehn-Hall K, van Hoek ML. Use of magnetic nanotrap particles in capturing Yersinia pestis virulence factors, nucleic acids and bacteria. J Nanobiotechnology. 2021 Jun 21;19(1):186. doi: 10.1186/s12951-021-00859-8. PubMed PMID: 34154629; PubMed Central PMCID: PMC8215484.
Kassinger SJ, van Hoek ML. Genetic Determinants of Antibiotic Resistance in Francisella. Front Microbiol. 2021;12:644855. doi: 10.3389/fmicb.2021.644855. eCollection 2021. Review. PubMed PMID: 34054749; PubMed Central PMCID: PMC8149597.
Hitt SJ, Bishop BM, van Hoek ML. Komodo-dragon cathelicidin-inspired peptides are antibacterial against carbapenem-resistant Klebsiella pneumoniae. J Med Microbiol. 2020 Nov;69(11):1262-1272. doi: 10.1099/jmm.0.001260. Epub 2020 Oct 21. PubMed PMID: 33084564.
Marakasova E, Ii A, Nelson KT, van Hoek ML. Proteome Wide Profiling of N-ε-Lysine Acetylation Reveals a Novel Mechanism of Regulation of the Chitinase Activity in Francisella novicida. J Proteome Res. 2020 Apr 3;19(4):1409-1422. doi: 10.1021/acs.jproteome.9b00512. Epub 2020 Mar 4. PubMed PMID: 32056440.2
Two-Component Systems in Francisella Species. van Hoek ML, Hoang KV, Gunn JS. Front Cell Infect Microbiol. 2019 Jun 12;9:198. https://www.ncbi.nlm.nih.gov/pubmed/31263682
Komodo dragon-inspired synthetic peptide DRGN-1 promotes wound-healing of a mixed-biofilm infected wound. Chung EMC, Dean SN, Propst CN, Bishop BM, van Hoek ML. NPJ Biofilms Microbiomes. 2017 Apr 11;3:9. https://www.ncbi.nlm.nih.gov/pubmed/28649410
Cathelicidin antimicrobial peptide from Alligator mississippiensis has antibacterial activity against multi-drug resistant Acinetobacter baumanii and Klebsiella pneumoniae. Barksdale SM, Hrifko EJ, van Hoek ML. Dev Comp Immunol. 2017 May;70:135-144. https://www.ncbi.nlm.nih.gov/pubmed/28089718 
Burkholderia Diffusible Signal Factor Signals to Francisella novicida To Disperse Biofilm and Increase Siderophore Production. Dean SN, Chung MC, van Hoek ML. Appl Environ Microbiol. 2015 Oct;81(20):7057-66. https://www.ncbi.nlm.nih.gov/pubmed/26231649
Screen of FDA-approved drug library identifies maprotiline, an antibiofilm and antivirulence compound with QseC sensor-kinase dependent activity in Francisella novicida. Dean SN, van Hoek ML. Virulence. 2015;6(5):487-503.https://www.ncbi.nlm.nih.gov/pubmed/26155740
Teaching Award, College of Science, George Mason University 2011. 
Mentoring Award, OSCAR Students as Scholars program, George Mason University, 2013.
Research Exemplar Award, Washington University, St. Louis. 2016.
OSCAR Mentoring Excellence Award (sustaining), May 2020, OSCAR Students as Scholars program, George Mason University, 2020
College of Science Dean's Impact Award 2021
2009 Virginia Academy of Science J. Shelton Horsley Research Award.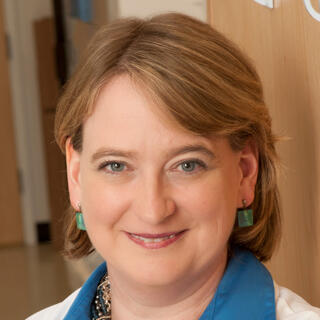 Name

Dr. Monique Van Hoek

Job Title

Professor (Microbiology and Infectious Diseases)

Associate Director of Research, School of Systems Biology

Website

Email

Phone Number

Office Number

Discovery Hall, Room 156D, MSN 1H8