Faculty & Staff Directory
Nadine Kabbani
Associate Professor
Associate Chair for Research, Interdiscplinary Program in Neuroscience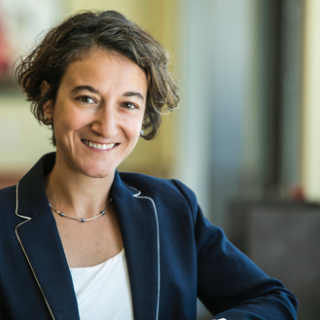 Name

Dr. Nadine Kabbani

Job Title

Associate Professor

Associate Chair for Research, Interdiscplinary Program in Neuroscience

Email

Phone Number

Office Number

Krasnow Institute, Room 233, MSN 2A1
Other Affiliations
Schar School for Policy and Government

Center for Biomedical Science and Policy
Centers
Institute for Biohealth Innovation
Research Areas
Neuroscience

Pharmacology

Science Policy
PhD, Pharmacology, Penn State College of Medicine, (2003)
BS, George Mason University, (1997)
I am interested in cell signaling as an adaptive evolutionary biological process and in receptor signaling as a specific paradigm of information flow in the cell. I study mechanisms of signaling through protein interactions and signaling networks within cells. A key line of work focuses on nicotinic acetylcholine receptors, which are key molecular targets for treating human diseases such as schizophrenia and Alzheimer's Disease.
My lab uses a range of scientific techniques from molecular biology to functional imaging, proteomic, and bioinformatic platforms. Our publications highlight the use of complementary techniques, innovative ideas, and the ability to "think outside the box" whenever possible.
I am an affiliate of the Schar School for Policy and Government and interested in specific areas of convergence between science and policy as they relate to emerging environmental, chemical, and human health threats. Current projects include studies on the interaction between environmental toxins such as cyanotoxins and pesticides and public health.
Cellular and Molecular Neuroscience, Neuropharmacology, Neuroscience and Society
Google Scholar: https://scholar.google.com/citations?user=Aip4aXEAAAAJ&hl=en
W. Huang, N. Kabbani, T. K. Brannan, M. K. Lin, M. M. Theiss, J. F. Hamilton, J. M. Ecklund, Y. P. Conley, Y. Vodovotz, D. Brienza, A. K. Wagner, E. Robbins, G. A. Sowa, R. H. Lipsky. Association of a Functional Polymorphism in the CHRFAM7A Gene with Inflammatory Response Mediators and Neuropathic Pain after Spinal Cord Injury. J Neurotrauma. 2019, 36(21):3026-3033
N. Kabbani, J. L Olds. Does COVID19 Infect the Brain? If So, Smokers Might Be at a Higher Risk. Mol Pharmacol. 2020, 97(5):351-353.
N. Kabbani and J. Olds.  Nicotinic receptor targeting in physiological and environmental vulnerability: A whole of biosphere perspective. Sci Total Environ 2021; 780:146642.
P. Sinclair, N. Kabbani. Differential Proteomic Analysis of Amyloid Beta 42 Toxicity in the Human Neural SH-SY5Y Cell Line Reveals Mechanisms of Alpha 7 Nicotinic Receptor Involvement. PLoS One 2022; 17(8):e0270479.
RJ Wickham, BJ Henderson, AB Jackson, N. Kabbani. Pharmacological and behavioral effects of added flavorants on tobacco addiction. Front Neurosci. 2022 16:1100476.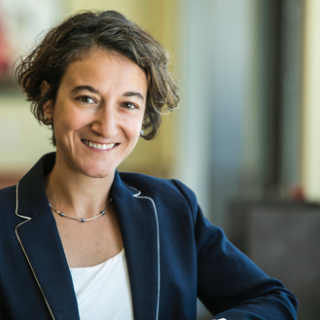 Name

Dr. Nadine Kabbani

Job Title

Associate Professor

Associate Chair for Research, Interdiscplinary Program in Neuroscience

Email

Phone Number

Office Number

Krasnow Institute, Room 233, MSN 2A1