Faculty & Staff Directory
Rebecca Jones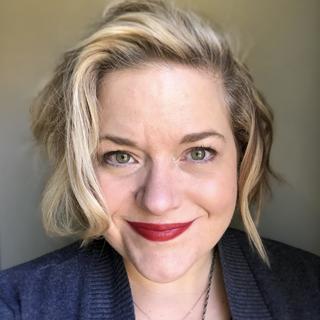 Name

Dr. Rebecca M. Jones

Job Title

Website

Email

Phone Number

Office Number

Planetary Hall, Room 319, MSN 3E2
Research Areas
Chemistry

Education Research
PhD, Inorganic Chemistry, University of Cincinnati
MS, Chemistry, University of Cincinnati
BA, Chemistry, with honors, The Ohio State University
Rebecca M. Jones earned a BA in chemistry from The Ohio State University, with honors in the liberal arts and with distinction in chemistry. She worked as an industrial chemist until matriculating to the University of Cincinnati, where she earned a MS and PhD in inorganic chemistry in 2004. She received tenure at Austin Peay State University and then relocated to George Mason University to begin OSCAR and Students as Scholars, Mason's award-winning undergraduate research program. In this position, she created the Undergraduate Research Scholars Program and the Undergraduate Student Travel Fund, and organized the Celebration of Student Scholarship from 2012-2015.
Returning to the faculty in 2015, she is now an Associate Professor in the Department of Chemistry and Biochemistry and the STEM Accelerator, where she regularly teaches general and inorganic chemistry and works to improve outcomes for STEM students. Her research interests include improving STEM education, photographic chemistry, and faculty mentoring and student development related to undergraduate research experiences.
She is an active member of the American Chemical Society, the president of Mason's chapter of Sigma Xi, and an elected chemistry councilor on the Council on Undergraduate Research (since 2016). She has served the College of Science as a faculty senator (2016-2019), secretary of the faculty (since 2017), and coordinator of the COS Undergraduate Research Colloquium (since 2015).
Chemistry education, undergraduate research, mentoring, STEM education, STEM retention and recruitment, alternative photographic processes.
General Chemistry 
General Chemistry for Engineers
Inorganic Chemistry
Bioinorganic Chemistry.
Jones, Rebecca. "Assessing Undergraduate Research in Chemistry." In Best Practices for Supporting and Expanding Undergraduate Research in Chemistry, edited by Bridget Gourley and Rebecca Jones, 1275:301–10. ACS Symposium Series. Washington, DC: American Chemical Society, 2018. https://doi.org/10.1021/bk-2018-1275.ch018.
Gourley, Bridget L., and Rebecca M. Jones, eds. Best Practices for Supporting and Expanding Undergraduate Research in Chemistry. Vol. 1275. Washington, DC: American Chemical Society, 2018. https://doi.org/10.1021/bk-2018-1275.pr001.
Crowder, Katherine Nicole, Nicholas Piro, Rebecca M. Jones, and William G. Doughtery. "A Stable Compound of Helium and Sodium at High Pressure." Literature Discussion of "A stable compound of helium and sodium at high pressure," June 3, 2017. https://www.ionicviper.org/literature-discussion/literature-discussion-stable-compound-helium-and-sodium-high-pressure.
Davis, Shannon N., and Rebecca M. Jones. "Understanding the Role of the Mentor in Developing Research Competency among Undergraduate Researchers." Mentoring & Tutoring: Partnership in Learning 25, no. 4 (November 24, 2017): 455–65. https://doi.org/10.1080/13611267.2017.1403534.
Mahatmya, Duhita, Janet Morrison, Rebecca M. Jones, Pamela W. Garner, Shannon N. Davis, Jill Manske, Nancy Berner, Ann Johnson, and Jayna Ditty. "Pathways to Undergraduate Research Experiences: A Multi-Institutional Study." Innovative Higher Education, June 6, 2017, 1–14. https://doi.org/10.1007/s10755-017-9401-3.
Principal Investigator, "The RADSS program (Rural and Diverse Student Scholars)", NSF S-STEM, NSF Award #1564989, April 1, 2016 - March 31, 2021, $643,925.00 (https://www.nsf.gov/awardsearch/showAward?AWD_ID=1564989)
Teaching Excellence Award Nominee, George Mason University, October 2018
Honored professor at Mason Women's Volleyball Faculty Appreciation Night, September 30, 2016.
Understanding a historic photographic process
Dr. Rebecca Jones and Caroline Fudala (BS Biochemistry, 2019) unveiled the mysterious chemistry behind the mordanҫage process. In 2019, they published their work in the ACS journal Analytical Chemistry.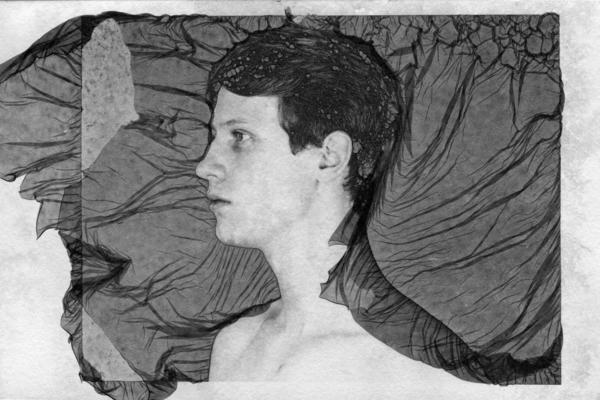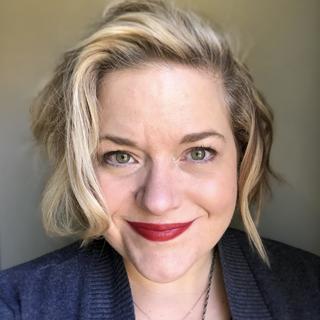 Name

Dr. Rebecca M. Jones

Job Title

Website

Email

Phone Number

Office Number

Planetary Hall, Room 319, MSN 3E2