Faculty & Staff Directory
Rhema Bjorkland
Adjunct Faculty
Biodiversity conservation, marine fisheries, international environmental governance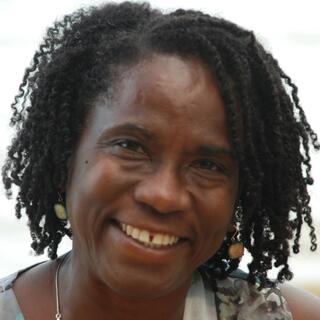 Name

Rhema Bjorkland

Job Title

Adjunct Faculty

Biodiversity conservation, marine fisheries, international environmental governance

Email

Office Number

David King Hall, Room 3026, MSN 5F2
Research Areas
Biodiversity

Conservation
Ph.D. (Environment), Duke University
MS (Conservation and Sustainable Development), University of Georgia
BSc. (University of the West Indies)
Rhema Bjorkland is a conservation ecologist with research experience in biodiversity conservation in marine and terrestrial ecosystems. Rhema has taught courses on international environmental treaties and participated in meetings of United Nations treaty organizations. She has taught Global Biodiversity Governance since 2020.
Rhema currently serves as contract staff scientist for the National Nanotechnology Coordination Office (NNCO). As staff scientist, she supports the coordination of Federal nanotechnology research in environmental, health and safety, and international standards.
She joined the NNCO after completing an AAAS Science and Technology Policy Fellowship at the U.S. EPA.  As a Fellow in EPA's Risk Assessment Division, she provided statistical support for human health and ecological risk assessment for several categories of industrial chemicals including engineered nanomaterials. Prior to taking up the fellowship, she worked as a postdoctoral research associate at NOAA's Northwest Fisheries Science Center in Seattle, Washington. Her postdoctoral research extended her dissertation research on developing tools and models to reduce fisheries discards and the catch of protected species in Caribbean fisheries.
Biodiversity governance; nanotechnology & nanomaterial health and safety assessment
Global Biodiversity Governance
Bjorkland, R., & Bjorkland, R.A. (2021). Reversing global biodiversity declines: Mainstreaming biodiversity conservation into decision-making at national and local scales. MIT Science and Policy Review https://doi.org/10.38105/spr.c3vlezkmiz
Jannot, J.E., Bjorkland, R., Somers, S.A., Mitchell, T., Tuttle, V.J., & McVeigh, J. (2021). Elasmobranch bycatch in US West Coast groundfish fisheries. Endangered Species Research, DOI: https://doi.org/10.3354/esr01121.
Friedersdorf, L.E., Bjorkland, R., Klaper, R.D., Sayes, C.M. & Wiesner, M.R. (2019). Fifteen years of nanoEHS research brings advancement in science and fosters a vibrant community. Nature Nanotechnology 14(11), 996-998.
Bjorkland, R., Tobias, D.A., & Petersen, E.J. (2017). Increasing evidence indicates low bioaccumulation of carbon nanotubes. Environmental Science: Nano, 4(4), 747-766.
Kendall, W. L., & Bjorkland, R. (2001). Using Open Robust Design models to estimate temporary emigration from capture-recapture data. Biometrics, 57(4), 1113-1122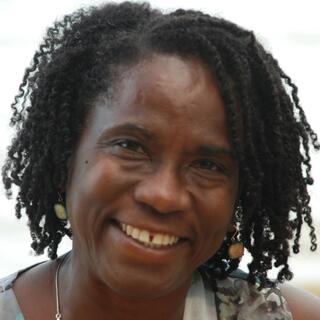 Name

Rhema Bjorkland

Job Title

Adjunct Faculty

Biodiversity conservation, marine fisheries, international environmental governance

Email

Office Number

David King Hall, Room 3026, MSN 5F2