Faculty & Staff Directory
Richard Groover
Adjunct Faculty
Environmental Science Education, Biodiversity, General Ecology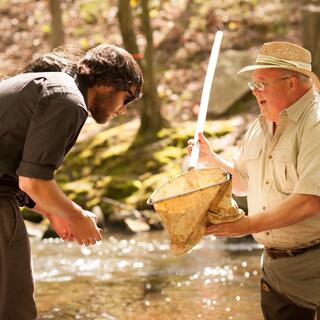 Name

Dr. Richard S. Groover

Job Title

Adjunct Faculty

Environmental Science Education, Biodiversity, General Ecology

Email

Office Number

David King Hall, Room 3026, MSN 5F2
B.A. Biology, Emory & Henry College (1971)
M.S. Biology,  East Tennessee State University (1974)
Ph.D. Environmental Science & Public Policy, George Mason University (2017) 
Dr. Richard Groover is a retired college community college professor and dean. Richard is a Fellow of the Virginia Academy of Science. He is currently on the Board of Trustees for the Science Museum of Virginia and serves as the chairperson of the Finance and Operations Committee. He is also the national treasurer of the Association for Environmental Studies and Science. He served on the Governor of Virginia's Climate Commission from 2014 to 2015. Dr. Groover also currently serves on the George Mason University Provost's Adjunct Advisory Committee. He lives in Hanover County, VA.
Dr. Groover is completing a two-year grant funded study of coyotes in Hanover County, VA; and he is continuing a five-year study of dragonflies at six National Battlefield Parks near Richmond, VA.
At George Mason University I teach Graduate Seminars in Special Topics; at Randolph Macon College I teach Ecology.
Groover, R. S. 2023. Coyote occupancy and movement in Hanover County, Virginia. Virginia Journal of Science 74 (1-2): 1-8. https://doi.org/10.25778/jefp-8s43
Groover, R.S. 2022. Stormwater retention ponds benefit for Odonata. Argia, 34(2) June 2022. 
Groover, R.S. 2022. Survey of Anisoptera (Odonata) at five National Park Battlefields in Hanover County, VA. Banisteria. 56: 25-30.  
Smith, C, and R. Groover. 2021. Cicada Olympics, engaging kids in live insect activities. 60p.
Groover, R.S. 2021. The Civil War and the flowering dogwood (Cornus florida L.). Banisteria 55: N13-16.
Groover, R.S. 2020. Environmental Cartoons for Teachers. Hanover Films and Communications. Studley, VA. 91p.
Groover, R.S. 2017. The Environmental Almanac of Virginia, 2nd edition. Hanover Films and Communications. Studley, VA. 271p.
Groover, R.S. 2014. A contract will make undergraduate research successful. In Tapping the Potential of All: Undergraduate Research in Community Colleges. The Council on Undergraduate Research. Washington, D.C.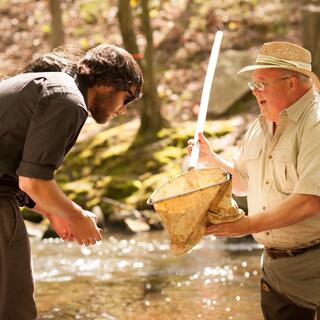 Name

Dr. Richard S. Groover

Job Title

Adjunct Faculty

Environmental Science Education, Biodiversity, General Ecology

Email

Office Number

David King Hall, Room 3026, MSN 5F2