Faculty & Staff Directory
Robert Axtell
Professor, Computational Social Science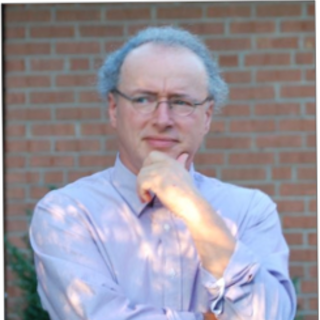 Name

Dr. Robert L. Axtell

Job Title

Professor, Computational Social Science

Website

Email

Phone Number

Office Number

Research Hall, Room 375, MSN 6B2
Centers
Center for Social Complexity
Research Areas
Artificial Intelligence

Computer Science
Ph.D., Carnegie Melon University (1992)
I work at the intersection of the computational, social, behavioral and economic sciences. My research group combines agent-based computing with micro-data to build large-scale models having high verisimilitude with the real-world. We have worked on a variety of policy issues, from housing to fisheries, behavioral aspects of retirement and science policy. I supervise Ph.D. students in Mason's Computational Social Science Ph.D. program. I also serve on Ph.D. committees from other departments when the work involves agent-based modeling, e.g., Economics, Systems Engineering and Operations Research, Public Policy, and Civil and Infrastructure Engineering. I have been visiting Professor at the University of Oxford (UK), the New School for Social Research (NY), and Middlebury College (Vermont). My research has been published in leading general interest journals ("Science," "Nature" and "Proceedings of the National Academy of Sciences"), in field journals (e.g., "American Economic Review," "Economic Journal", "Computational and Mathematical Organization Theory," "Journal of Industrial Ecology"), and reprised in newspapers (e.g., "Wall St. Journal," "Washington Post") and technology publications (e.g., "Scientific American," "Technology Review," "Wired").
Dynamics of firms, industrial organization, firm-level micro data for calibration and estimation of models; parallel computing for large-scale agent-baed models; heavy-tailed processes in social science data; complex adaptive systems; market phenomena treated from the bottom up; philosophy of emergence; inequality and public policies to alleviate poverty; sustainability science and fisheries management; financial bubbles and crises; evolution of technology; agent-based modeling of ancient civilizations.
I teach a variety of courses related to agent-based modeling with applications primarily in the social sciences, generally, and economics and finance in particular:
CDS 205: Introduction to Agent-based Modeling and Simulation
CSS 610: Agent-based Modeling (graduate level)
CSS 695: Agent-based Computational Economics
CSS 710: Advanced Agent-based Modeling
Axtell, R. L. (2018). Endogenous Firm Dynamics and Labor Flows with Heterogeneous Agents. Handbook of Computational Economics. C. Hommes and B. LeBaron, eds. Amsterdam, North-Holland. IV: Heterogeneous Agent Modeling.

Geanakoplos, J., R. L. Axtell, J. D. Farmer, P. Howitt, B. Conlee, J. Goldstein, M. Hendrey, N. M. Palmer and C.-Y. Yang (2012). "Getting at Systemic Risk via an Agent-Based Model of the Housing Market." American Economic Review: Papers and Proceedings 102(3): 53-58.

Axtell, R. L. (2005). "The Complexity of Exchange." Economic Journal 115: F193-210.

Axtell, R. L., J. M. Epstein, J. S. Dean, G. J. Gumerman, A. C. Swedlund, J. Harburger, S. Chakravarty, R. Hammond, J. Parker and M. T. Parker (2002). "Population Growth and Collapse in a Multiagent Model of the Kayenta Anasazi in Long House Valley." Proc Natl Acad Sci U S A 99(supplement 3): 7275-7279.

Axtell, R. L. (2001). "Zipf Distribution of U.S. Firm Sizes." Science 293(5536): 1818-1820.

Epstein, J. M. and R. Axtell (1996). Growing Artificial Societies : Social Science from the Bottom Up. Washington, D.C./Cambridge, Mass., Brookings Institution Press/MIT Press.
Keynote speaker, Turing Institute (London, 2018), ABM17 (San Diego, 2017), Duke Forest Conference (Durham, 2016), Computational Social Science Society of the Americas (Santa Fe, 2015), Santa Fe Institute 30th Anniversary (2014), European Social Simulation Association (Warsaw, 2013).

"Software of the Year" award for Sugarscape from "Byte" magazine, Jerry Pournelle.

Research funding from the National Science Foundation, Hewlett Foundation, Office of Naval Research, John D. and Catherine T. MacArthur Foundation, DARPA, Institute for New Economic Thinking, Environmental Protection Agency, MARS Corporation, American Legacy Foundation, Gillman Foundation, Small Business Administration, Alex C. Walker Foundation, others.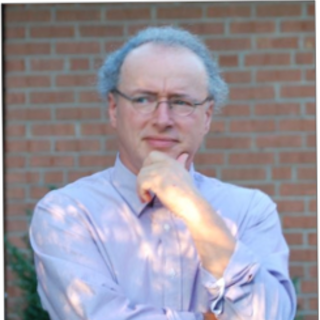 Name

Dr. Robert L. Axtell

Job Title

Professor, Computational Social Science

Website

Email

Phone Number

Office Number

Research Hall, Room 375, MSN 6B2