Faculty & Staff Directory
Rocío Paola Caballero-Gill
Principal Investigator and Lead Director of The CycloCohort Program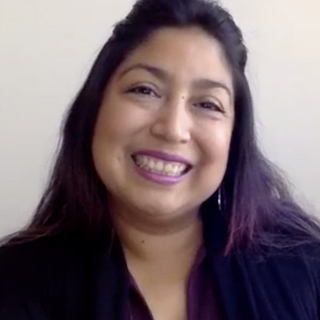 Name

Dr. Rocío Paola Caballero-Gill

Job Title

Principal Investigator and Lead Director of The CycloCohort Program

Website

Email

Office Number

4400 University Dr., Research Hall 275 Fairfax, VA 22030
Research Areas
Climate Science

Education

Education Research

Geology

Ocean Sciences

Paleontology

Science Communication

Science Education

Sustainable Earth and Societal Impact

Equity-based practices in the Geosciences
PhD, Geological Sciences, Brown University, (2015) 
MA, Brown University, (2010) 
BA Geology, minor in Spanish, George Mason University, (2007)
Dr. Caballero-Gill is a geoscientist whose research focuses on climatic and oceanographic change in the geologic past. Currently, she is the Principal Investigator and Lead Director of The CycloCohort Program - an early-career springboard for inclusion, diversity, equity and justice focused leadership in geoscience & astronomy. The CycloAstro project is a multi-million collaboration between six main research institutes in the US that aims to investigate astrochronology and Solar System dynamics, while building inclusive, diverse, equitable, and just spaces in geoscience and astronomy. There are six projects within CycloAstro, The CycloCohort Program is one of those six projects. As the Lead Director for the program Caballero-Gill works with a diverse team co-creating structures, systems and content that relies on equity to support a suite of early-, mid- and late- career scientists. These include an improve strategy for recruiting, assessing and on-boarding new, early-career team members, creating mentorship networks within the team and more. CycloCohort is a unique program and opportunity, hoping to create lasting change beyond the duration of the project. Dr. Caballero-Gill is also the co-founder of GeoLatinas, an organization that empowers Latinas to pursue and thrive in careers in Earth and Planetary Sciences. Read more about Caballero-Gill,
Herbert, T. D., Caballero-Gill, R. P., and Novak, J.B.* (2021). A revised Mid-Pliocene composite section centered on the M2 glacial event for ODP Site 846. Climate of the Past Discussion, 17, 1385-1394. https://doi.org/10.5194/cp-17-1385-2021
Ali, H., Sheffield, S.L., Bauer, J.E., Caballero-Gill, R.P., Gasparini, N., Libarkin, J., Gonzales, K.K., Willenbring, J., Amir-Lin, E., Cisneros, J., Desai, D., Erwin, M., Gallant, E., Gomez, K.J., Keisling, B.A., Mahon, R., Marín-Spiotta, E., Welcome, L., Schneider, B. (2021). An actionable antiracism plan for geoscience organizations. Nature Communications. *petition that inspired this publication earned *Presidential Citation for Science and Society*, American Geophysical Union. Awarded to our diverse team for creation of the Call for a Robust Anti-Racism Plan for The Geosciences, a petition collecting over 26,000 signatures and counting. https://doi.org/10.1038/s41467-021-23936-w
Dr. Caballero-Gill was selected as part of the first cohort of Academy Fellow for prestigious American Geophysical Union "AGU LANDInG". The NSF-funded AGU LANDInG Academy, is a two-year professional development program for current and aspiring diversity, equity and inclusion (DEI) leaders in the Earth and space sciences.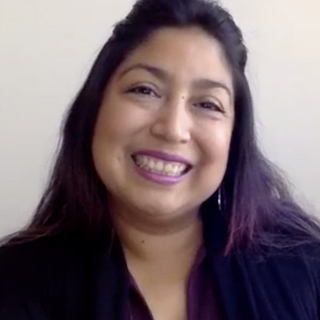 Name

Dr. Rocío Paola Caballero-Gill

Job Title

Principal Investigator and Lead Director of The CycloCohort Program

Website

Email

Office Number

4400 University Dr., Research Hall 275 Fairfax, VA 22030