Faculty & Staff Directory
Steven Burmeister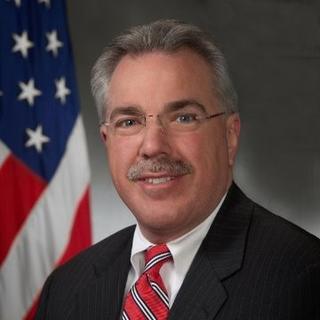 Name

Prof. Steven Burmeister

Job Title

Email

Phone Number

Office Number

Exploratory Hall, Room 3405
BS Susquehanna University, Selinsgrove PA
MS University of Pittsburgh, Pittsburgh PA
Steven Burmeister holds an undergraduate degree in Chemistry from Susquehanna University and a graduate degree in Forensic Chemistry from the University of Pittsburgh.  After working for a short time at the Allegheny County Crime Laboratory in Pittsburgh, PA., he was employed as the Laboratory Manager of Pharmakon Incorporated, a private forensic and toxicology laboratory.  While working at Pharmakon Inc., Mr. Burmeister started and managed a partner company called Intercept Associates which focused on analyzing evidence related to fire and explosives investigations.  In March 1987, Mr. Burmeister entered the FBI as a Special Agent where he investigated a variety of criminal matters.  In 1992, he was assigned to FBIHQ as a Supervisory Special Agent in the Materials Analysis Unit, FBI Laboratory where he focused on explosives analysis in terrorist cases.  Mr. Burmeister managed the on-site collection of physical evidence for explosives' residues in a number of high profile bombing investigations impacting the United States.  Such prominent matters included the World Trade Bombing 1993, Oklahoma City Bombing, Khobar Towers bombing, Unabomber, and TWA 800 crash to name a few.  His efforts were recognized in 1998 when he received the FBI Director's Award for Distinguished Service to the Law Enforcement Community.  He subsequently was appointed to a number of senior executive positions within the FBI Laboratory and in August 2004, Mr. Burmeister established the Terrorist Explosive Device Analytical Center (TEDAC) and was appointed to the full time Director of this organization.  The TEDAC is a multi-agency organization focused on the technical and forensic exploitation of Improvised Explosive Devices (IEDs) used against the United States interests of the Senior National Intelligence Service (SNIS) as the Assistant Deputy Directory of National Intelligence for Science and Technology in the Office of the Director of National Intelligence (ODNI).  In this capacity he worked with all 16 Intelligence agencies to accelerate innovation, collaboration, and transition of scientific and technological tools into operational systems.  In April 2012, Mr. Burmeister retired from the ODNI and was appointed as Vice President and General Manager of the Austin Powder Special Products LLC company.  The parent company, Austin Powder, is one of the oldest explosives manufacturers in the United States.  Mr. Burmeister currently serves as an Assistant Professor at George Mason University in the Forensic Science Program where he teaches undergraduate and graduate level forensic science courses.  In addition, Mr. Burmeister is a part-time police office in the George Mason Police Department. 
FRSC 201 Introduction to Criminalistics
FRSC 302 Forensic Trace Analysis
FRSC 516 Forensic Drone Photography
Journal of Energetic Material - Serve on the Editorial Board
McCord BR, Hargadon KA, Hall KA, Burmeister SG. Forensic analysis of explosives using ion chromotographic methods.  Anal Chim Acta 1994; 288(1-2): 43-56. doi: 10.1016/0003-2670(94)85115-8
Phillips SA, Lowe A, Marshall M, Hubbard P, Burmeister SG, Williams DR. Physical and chemical evidence remaining after the explosion of large improvised bombs. Part 1: Firings of ammonium nitrate/sugar and urea nitrate. J Forensic Sci 2000;45(2):324-332.
LeBeau MA, Montgomery MA, Miller ML, Burmeister SG. Analysis of Biofluids for gama-hydroxybutyrate (GHB) and gama-butyrolactone (GBL) by headspace GC-FID and GC-MS. J Anal Toxicology 2000;24:421-8.
Smrz MA, Burmeister SG, Einseln A, Fisher CL, Fram R, Stacey RB, Theisen CE, Budowle B. Review of FBI Latent Print Unit Processes and Recommendations to Improve Practice and Quality. J of Forensic Identification. 2006: 56 (3):402-434.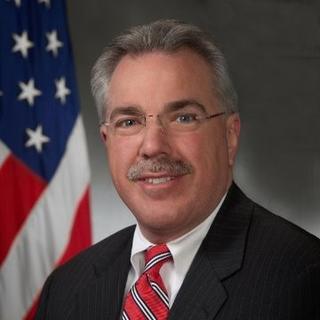 Name

Prof. Steven Burmeister

Job Title

Email

Phone Number

Office Number

Exploratory Hall, Room 3405