Faculty & Staff Directory
Taylor Anderson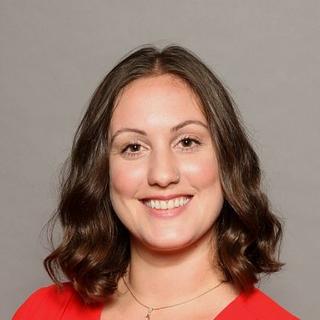 Name

Dr. Taylor Anderson

Job Title

Email

Phone Number

Office Number

Exploratory Hall, Room 2405, MSN 6C3
Research Areas
Geosimulation

Modeling

Agent-based modeling

Individual-based modeling

Complex systems theory

Geographic information science

Geographic information systems
PhD in Geography, Simon Fraser University, Canada
MSc in Geography, Simon Fraser University, Canada
BS in Environmental Studies, University of Waterloo, Canada
Taylor Anderson is an Assistant Professor in the Department of Geography and Geoinformation Science. She received her Ph.D. in Geography at Simon Fraser University, under the supervision of Dr. Suzana Dragicevic. 
Dr. Anderson's research focuses on developing new spatial modeling approaches and using these approaches to analyze ecological, urban, and epidemiological systems. Dr. Anderson typically uses agent-based modeling approaches that integrate geographic information systems (GIS). Dr. Anderson focuses on how models and data can be used to better understand complex systems to provide decision-making support for city planners and government.
"RAPID: An Ensemble Approach to Combine Predictions from COVID-19 Simulations" (Award Abstract #2030685) 
Dr. Anderson and her team develop novel data-driven modeling approaches to better predict and understand the spread of COVID-19. The developed models provide support for decision-makers by exploring the effect of various policy interventions, their scale, and timing (i.e. mask mandates, social distancing guidelines, stay-at-home orders, and closure of non-essential business) on the number of COVID-19 cases and related deaths. 
This project is supported through the National Science Foundation RAPID award made by the Ecology and Evolution of Infectious Disease Program in the Division of Biology using funds from the Coronavirus Aid, Relief, and Economic Security (CARES) Act.
Recent Course Offerings 
· GGS 563 Advanced Geographic Information Systems 
· GGS 311 Introduction to Geographic Information Systems
Pesavento, J., Chen, A., Yu, R., Kim, J.S., Kavak, H., Anderson, T. & Zufle, A. (2020). "Data driven mobility models for COVID-19 simulations," In Proceedings of the 1st ACM SIGSPATIAL International Workshop on Advances in Resilient and Intelligent Cities (ARIC'20). Association for Computing Machinery, New York, NY, USA, 5–8.
Anderson, T. & Dragicevic, S. (In Press). Representing complex evolving spatial networks: Geographic Network Automata. ISPRS International Journal of Geo-Information. 
Anderson, T. & Dragicevic, S. (In Press). Complex Spatial Networks: Theory and Geospatial Applications. Geography Compass. 
Anderson, T. & Dragicevic, S. (In Press). NEAT approach for testing and validation of geospatial network agent-based models: Case study of influenza. International Journal of Geographic Information Science. 
Anderson, T. & Dragicevic, S. (2020). A Geographic Network Automata approach for modeling dynamic ecological systems. Geographical Analysis. 52, 3-27. 
Please visit my webpage at tayloranderson.space for a complete CV.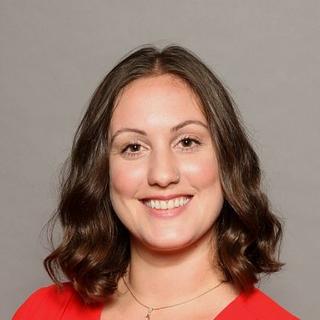 Name

Dr. Taylor Anderson

Job Title

Email

Phone Number

Office Number

Exploratory Hall, Room 2405, MSN 6C3