Faculty & Staff Directory
Taylor Anderson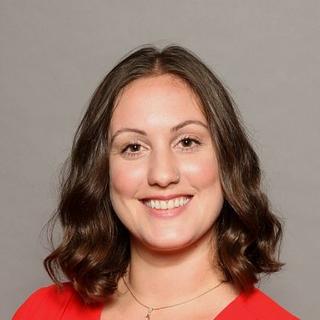 Name

Dr. Taylor Anderson

Job Title

Email

Phone Number

Office Number

Exploratory Hall, Room 2405, MSN 6C3
Research Areas
Geosimulation

Modeling

Agent-based modeling

Individual-based modeling

Complex systems theory

Geographic information science

Geographic information systems
PhD in Geography, Simon Fraser University, Canada
MSc in Geography, Simon Fraser University, Canada
BS in Environmental Studies, University of Waterloo, Canada
Taylor Anderson is an Assistant Professor in the Department of Geography and Geoinformation Science. She received her Ph.D. in Geography at Simon Fraser University, Canada. Her research lies at the intersection of Geographic Information Science (GISc) and urban health. Specifically, Dr. Anderson investigates the role of novel data-driven modeling and simulation approaches to better explain disease prevalence, predict future trajectories of disease, and improve public health response to diseases in both ecological and human systems. These approaches have been applied to complex problems of invasive species, infectious respiratory diseases, and non-communicable diseases.
Understanding Bias Propagation in AI Model Predictions *Now Hiring a PhD Graduate Research Assistant*
March 2023-Present
Dr. Anderson and team are investigating how the artificial intelligence disease modeling pipeline can lead from biased data to biased predictions and to derive solutions that mitigate this bias. A case study will focus on infectious disease modeling. This US-Australian collaborative project is funded by The Commonwealth Scientific and Industrial Research Organization (CSIRO) and US National Science Foundation (NSF) based the potential to deliver transformative research towards responsible and equitable AI. The US-based PI is an Associate Professor of Computer Science at Emory University. This project is supported by the National Science Foundation (#2302970)
*Dr. Anderson is looking for a graduate research assistant to support this project. Interested applicants should contact her directly.
Predicting spillover of zoonotic diseases from urban wildlife to human populations.
August 2022-Present
Zoonotic diseases account for approximately 75% of all emerging infections and this is expected to rise. Yet the factors that trigger zoonotic disease emergence and spread remain poorly understood, especially in urban settings where wildlife and humans are frequently in contact. As part of an interdisciplinary collaboration with an epidemiologist at GMU and an urban ecologist at University of Maryland, Dr. Anderson and team are investigating the potential for zoonotic transmission of diseases between humans and urban wildlife and develop a modeling framework that can more broadly predict the potential of disease transmission. This research is supported by seed funding from GMU's Office of Research Innovation and Economic Impact.
Data-Driven Modeling to Improve Understanding of Human Behavior, Mobility, and Disease Spread
May 2021-Present
Dr. Anderson and team are investigating how the inclusion of how more realistic representations of human behavior can improve spatial agent-based models (ABM) of disease spread. The project focuses on the development of a conceptual data-driven modeling framework that acknowledges the spatial and temporal heterogeneity of human behavior and tightly-couples behavior to mobility, human interaction, and disease dynamics. The modeling framework will be transferrable and scalable so that it can be used to simulate a variety of diseases in different study areas. This project is funded by the National Science Foundation (#2109647)
The Role of the Urban Built Environment in Breast Cancer Mortality Health Disparities
May-August 2022
Dr. Anderson and team are exploring the relationship between the urban built environment and breast cancer mortality health disparities in the United States. Health disparities are driven by complex and often interrelated factors. The built environment in which an individual is lives, including greenspace, health care providers, housing, walkability, healthy food choices, profoundly affects health and wellness. Despite recent commentaries that urge a better understanding of how
and why the environment matters to an individual's health, the assessment of built environmental factors in relation to breast cancer survival is relatively unexplored. This project was funded by the Provost Summer Team Impact Project Award.
GGS 311 Introduction to Geographic Information Systems: students build hands on experience with cutting-edge geographic information systems (GIS) such as ArcGIS Pro and learn how to transform unorganized geographic data into meaningful geographic information.
GGS 563 Advanced Geographic Information Systems: students take a conceptual and practical dive into advanced relational spatial database management systems (PostgreSQL and PostGIS) and NoSQL database management systems (MongoDB and Neo4J).
GGS 531 Land-Use Modeling Techniques and Applications: students examine a range of different land use modeling approaches including statistical, machine learning, economic, cellular, and agent-based and develop hands on experience in developing a spatially explicit model of LULCC.
GGS 590: Spatial Agent Based Modeling of Disease Spread: students will explore the use of agent-based models for simulating the spread of infectious diseases.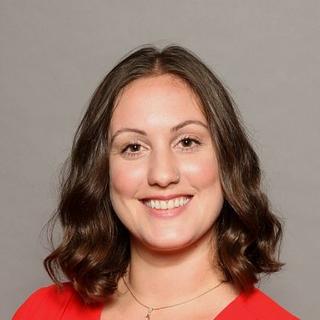 Name

Dr. Taylor Anderson

Job Title

Email

Phone Number

Office Number

Exploratory Hall, Room 2405, MSN 6C3