Faculty & Staff Directory
Younsung Kim
Professor
Associate Department Chair, 2023-24
Undergraduate Program Director
Environmental Governance, Sustainability, Climate and Renewable Energy Policy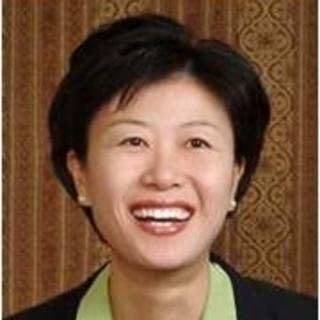 Name

Dr. Younsung Kim

Job Title

Professor

Associate Department Chair, 2023-24

Undergraduate Program Director

Environmental Governance, Sustainability, Climate and Renewable Energy Policy

Email

Phone Number

Office Number

David J. King Hall, Room 3020, MSN 5F2
PhD, George Mason University
MS, Seoul National University
Dr. Younsung Kim's research lies in collaborative governance and self-regulatory policy tools designed to address today's complex environmental and sustainability challenges. Focusing on the private sector's role in environmental governance, she has investigated such topics as whether Environmental Management Systems (EMSs) are effective, why some companies are more receptive to regulatory environmental policy, and which type of firms would be most likely to form cross-sector partnerships for sustainability solutions. Her recent research interests cover sustainable packages and waste management and recycling policy.
In 2016, her co-authored research article "Business as a Collaborative Partner: Understanding Firms' Sociopolitical Support for Policy Formation" received the Best Article Award from the Public and Nonprofit Management Division of the Academy of Management.
Prior to her career in academia, Dr. Kim worked for the Ministry of Environment in South Korea as Deputy Director of the Public Information Office and also served on the World Bank's Carbon Finance Assist Team. Recently, she served as an external reviewer of the US EPA's Pathfinder Innovation Projects, as well as the Korean Institute of Public Finance's the Korean Particulate Pollution Control Policy Analysis. 
Environmental Management Systems and Voluntary Governance
Collaborative Environmental Governance
Climate and Renewable Energy Policy
Public and Private Partnerships for Sustainability
Sustainable Innovation and Packages
Education for Sustainability
EVPP 201 Environment and You: Issues for the Twenty-First Century (coordinator)
EVPP 337 Environmental Policymaking in Developing Countries (coordinator)
EVPP 361 Introduction to Environmental Policy
EVPP 362 Intermediate Environmental Policy
EVPP 638 Corporate Environmental Management and Policy
EVPP 642 Environmental Policy
Kendrick, Karsyn and Younsung Kim. 2023. Abandoned Mine Land Program: Examining Public Participation in Decision-Making. Review of Policy Research, 00: 1-29. https://doi.org/10.1111/ropr.12569.
Kim, Younsung, 2023. Carbon Markets: Principles and Current Practices. EBSCO Pathways to Research.
Kim, Younsung, 2023. Change Management and Nike's Sustainable Product Innovation. In Routledge Companion to Leadership and Change, Routledge. 
Kim, Younsung, and Larisa A. Olesova. 2022. Expanding Online Professional Learning in the Post-COVID Era: The Potential of the Universal Design for Learning Framework, Journal of Applied Instruction Design, 11(2).  https://dx.doi.org/10.51869/112/yklo
Kim, Younsung, 2022. Foundational Readings in Environmental Policy, San Diego, CA: Cognella Publishing.
Kim, Younsung 2022. Integrated market and nonmarket strategies: Empirical evidence from the S&P 500 firms' climate strategies. Business and Politics, 1-22. DOI: https://doi.org/10.1017/bap.2021.18.
Kim, Younsung, and Daniel Ruedy, 2019. Mushroom Packages: An Ecovative Design Approach in Packaging Industry. In Handbook of Engaged Sustainability, Edited by Satinder Dhiman and Joan Marques, Spring Nature Publishing.
Kim, Younsung., and Kyoo-Won Oh, 2018. Public and Private Partnerships for Enhanced Energy Access in Developing Countries: A Case of the Solar Rooftop Project in Gujarat, India. In: Handbook on PPPs in Developing and Emerging Economies, Edited by João Leitão, Elsa Morais Sarmento and João Aleluia, Emerald Group Publishing.
Kim, Younsung. 2018. Korea Firms' Sustainability Practices and Their Role in the Green Economy. On Korea, Vol 11: 115-131. Washington D.C.: Korea Economic Institute of America.
Kim, Younsung and Nicole Darnall. 2016. Business-government collaboration may help solve complex social issues. LSE Business Review.
Nominee, David P. Baron Award,  Best Article Award for the Business and Politics, 2023
Nominee, Online Teaching Excellence Award, George Mason University, Stearns Center for Teaching and Learning, 2019
Teaching Excellence Award, George Mason University, Stearns Center for Teaching and Learning, 2018
Mason Career Connection Award, University Career Services, 2018
Best Journal Article Award, Profit and Nonprofit Management Division, Academy of Management, 2016
Best Dissertation Award, George Mason University, Department of Environmental Science and Policy, 2010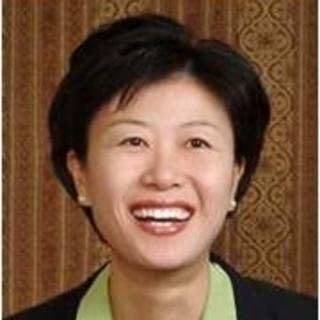 Name

Dr. Younsung Kim

Job Title

Professor

Associate Department Chair, 2023-24

Undergraduate Program Director

Environmental Governance, Sustainability, Climate and Renewable Energy Policy

Email

Phone Number

Office Number

David J. King Hall, Room 3020, MSN 5F2