Faculty & Staff Directory
Ziheng Sun
Research Assistant Professor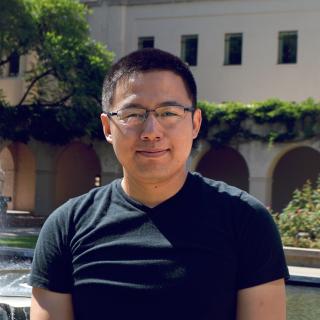 Name

Dr. Ziheng Sun

Job Title

Research Assistant Professor

Website

Email

Phone Number

Office Number

Commerce Building, Room 3120
Centers
Center for Spatial Information Science and Systems (CSISS)
Research Areas
Artificial Intelligence

Climate Science

Data Sciences

Earth Observation

Environmental Science and Policy

Geoinformation Science

Geospatial Intelligence
PhD, Geospatial Cyberinfrastructure, Wuhan University, 2015
Ziheng Sun is a research assistant professor in Center for Spatial Information Science and Systems. He is a practitioner of using the latest technologies including artificial intelligence and high-performance computing to seek for answers to the questions in geoscience. He has published 11 first-author papers on renowned journals in geoscience. He has invented RSSI, a novel index for artificial object recognition from high resolution aerial images, and proposed parameterless automatic classification solution for reducing the parameter-tuning burden on scientists. He has successfully used long short-term memory to learn the seasonal changes to better recognize crops. He has worked on several federal-funded projects to build geospatial cyberinfrastructure systems for better disseminating, processing, visualizing, and understanding spatial big data.
Dr. Sun's research focuses on using advanced computer science theory and technologies to build geospatial cyberinfrastructure to solve geoscientific problems.
NASA project "Satellite-aided regional dust forecasting for Valley fever surveillance, highway accident prevention, and air quality management in the Southwestern United States". CO-I. (PI: Daniel Tong)
ESIP lab project "Geoweaver: a web-based system for managing compound geospatial workflows of large-scale distributed deep networks". PI.
NSF #1740693 "CyberWay: Integrated Capabilities of EarthCube Building Blocks for Facilitating Cyber-based Innovative Way of Interdisciplinary Geoscience Studies". Team Leader. (PI: Liping Di)
NSF #1440294 "CyberConnector: an EarthCube building block". Team Leader. (PI: Liping Di)
Ziheng Sun, Di L., Fang H. Using Long Short-Term Memory Recurrent Neural Network in Land Cover Classification on Landsat and Cropland Data Layer time series. International Journal of Remote Sensing, 2018. 1-22.
Ziheng Sun, Hui Fang, Liping Di, Peng Yue, Realizing parameterless automatic classification of remote sensing imagery using ontology engineering and cyberinfrastructure techniques, Computers & Geosciences, Volume 94, September 2016, Pages 56-67.
Ziheng Sun, Hui Fang, Meixia Deng, Aijun Chen, Peng Yue, Liping Di. Regular Shape Similarity Index: A Novel Index for Accurate Extraction of Regular Objects from Remote Sensing Images. Geoscience and Remote Sensing, IEEE Transactions on, 2015, vol. 53, no. 7, pp. 3737-3748, DOI: 10.1109/TGRS.2014.2382566.
Ziheng Sun, Chunming Peng, Meixia Deng, Aijun Chen, Peng Yue, Hui Fang, Liping Di. Automation of Customized and Near-Real-Time Vegetation Condition Index Generation Through Cyberinfrastructure-Based Geoprocessing Workflows. Selected Topics in Applied Earth Observations and Remote Sensing, IEEE Journal of, 2015, vol. 7, no.11, pp. 4512-4522.
Ziheng Sun, Peng Yue, Lei Hu, Jianya Gong, Liangpei Zhang, Xianchang Lu. GeoPWProv: Interleaving Map and Faceted Metadata for Provenance Visualization and Navigation. Geoscience and Remote Sensing, IEEE Transactions on, 2013, vol. 51, no. 11, pp. 5131-5136.
 
NGA Disparate Data Competition Winner GeoFairy.Map in Oct, 2016. ($10,000)
Third prize in the GEO GeoAppathon competition in 2014 (from 132 world-wide competitors). ($2,500)
Selected winner in the National Geospatial Intelligence Agency (NGA) Agricultural Field Delineation from Satellite Imagery challenge (from 143 teams) ($2,500).
Feature
I joined in SGCI bootcamp where I received many great advice helping Geoweaver, a workflow system to facilitate the management of deep learning workflows for geoscientists, to advance to next stage of expansion.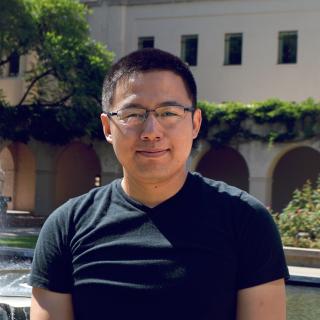 Name

Dr. Ziheng Sun

Job Title

Research Assistant Professor

Website

Email

Phone Number

Office Number

Commerce Building, Room 3120