Mathematics PhD Industrial Immersion Program (IIP)
Mathematics PhD Industrial Immersion Program (IIP)
IIP is a competitive graduate program funded by George Mason University's Provost Graduate Education Office. Ph.D. students funded by the program get immersed in an environment where they develop skills and gain experience that prepare them for careers in the business, industry and government sectors, as well as academia. They become part of interdisciplinary teams of scientists and complete PhD dissertations jointly mentors by a GMU faculty and at least one external mentor.

Current partnerships include: National Institute for Standards and Technology, Naval Research Lab, National Institute of Health, Spaceflight Industries Inc, Sandia National Lab.

We are always looking for possible joint projects with national labs or industry! If you would like to partner with us, please let us know by contacting our program coordinator, Maria Emelianenko. Selected highlights of the program are available at the Departmental Highlights page.
Alumni
Marilyn Vazquez
Project: Density Based Clustering and its Application to Image Segmentation
Mentors: Tim Sauer (GMU), Gunay Dogan (NIST)
Graduation: Summer 2018
Placement: Postdoc at ICERM, Brown University

Marilyn was part of the program in years 2016-2018. She spent one day a week as a guest researcher at NIST, adapting the image segmentation algorithms she developed as part of her dissertation to materials design problems. Her Python codes have been incorporated into NIST-owned widely used OOF package for analyzing materials microstructure. She graduated in Summer 2018 and accepted a postdoctoral researcher position at Brown University's ICERM center, one of the most prestigious applied math research centers in US.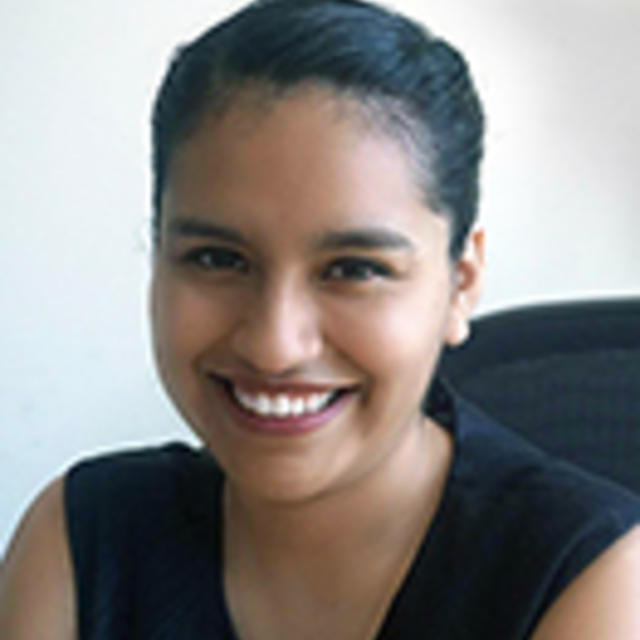 Alathea Jensen
Project: Stochastic Enumeration with importance sampling
Mentors: Jim Lawrence (GMU), Isabel Beichl (NIST)
Graduation: Spring 2018
Placement: Tenure-track Assistant Professor, Susquehanna University

Alathea was a student of Dr. Lawrence who worked with Isabel Beichl at NIST in 2016-2018. She worked on generalizing the Stochastic Enumeration algorithm and proving its correctness and bounds on variance. She accepted a tenure-track position at Susquehanna University starting Fall 2018.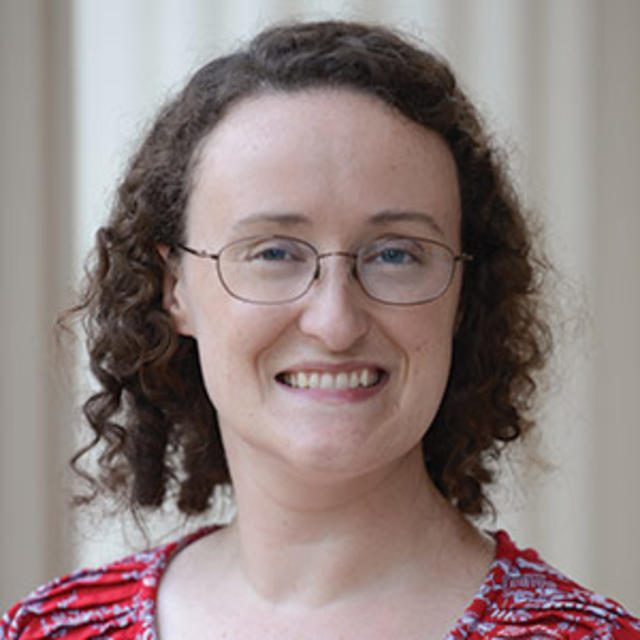 Elie Alhajjar
Project: Cluster Identification via a New Distance function on Vertices in Networks
Mentors: Jim Lawrence (GMU), Isabel Beichl (NIST), Fern Hunt (NIST)
Graduation: Spring 2017
Placement: Research scientist, Army Cyber Institute

Elie has been supported by the program in 2016-2017. He worked with a group at NIST led by Dr. Hunt and Dr. Beichl, and was advised by Dr. Jim Lawrence at GMU. His project was focused on identifying optimal target sets in network models. He was hired as faculty at West Point academy right after graduation and is also employed as Army Cyber Institute's research scientist.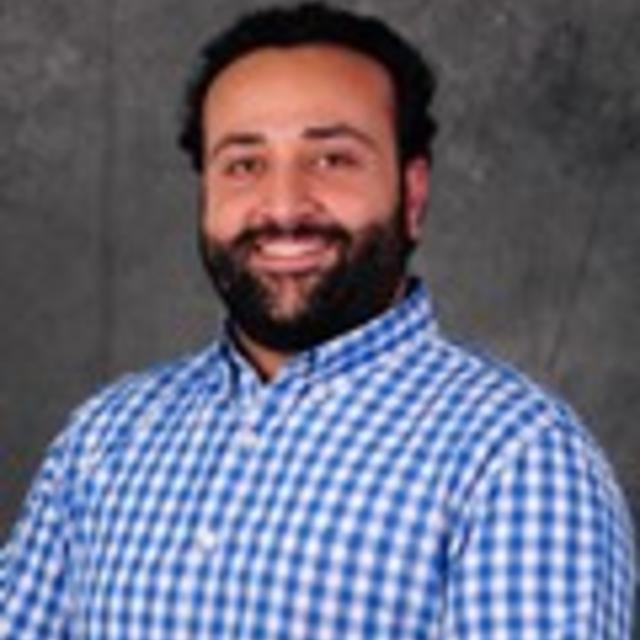 Current students
Sayomi Stallings: joint project with NRL. Mentors: Evelyn Sander (GMU), Ira Schwartz (NRL)
Cigole Thomas: joint project with NRL. Mentors: Sean Lawton (GMU), Jeff Byers (NRL)
Ratna Khatri: joint project with Argonne. Mentors: Harbir Antil (GMU), Zichao Di (Argonne)
Tracey Oellerich: joint project with CAPMM and NIH. Mentors: Maria Emelianenko (GMU), Lance Liotta (NIH, CAPMM)
Check out individual faculty pages for information about recent publications, grants and presentations.
IIP faculty participants
For questions about the program, please contact Maria Emelianenko or Flavia Colonna.