Undergraduate Scholarships
Undergraduate Scholarships
Image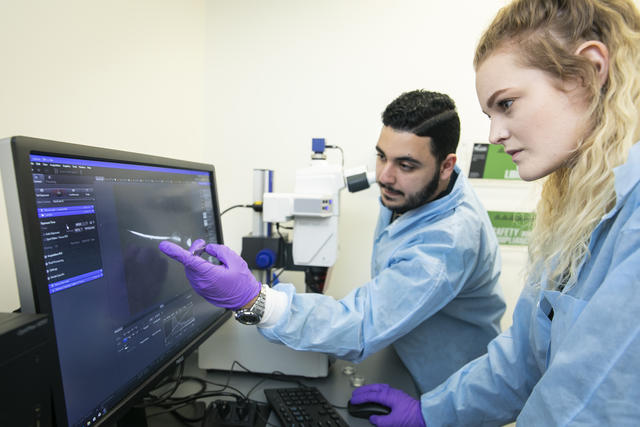 Scholarships at Mason are open to all continuing undergraduates, admitted transfers, and graduate students. Please visit the Mason Scholarship Application Page to review and apply for scholarship opportunities offered through the Office of Student Financial Aid and various departments. Scholarship awards are based on your academic record as well as your answers to the questions on the application. Scholarship applications are open February 1 to May 31.
Take a look at other Mason scholarships
Mason awards millions of dollars in scholarships to incoming freshmen every year. These awards not only recognize strong academic talent and achievement, but also special talents and other personal characteristics, without regard to an applicant's financial need.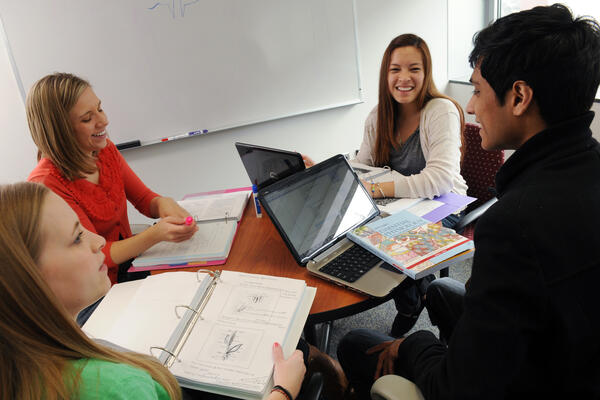 Community Scholarships
The College of Science is proud to partner with members of our Mason community to advertise funding opportunities for current and prospective students. These scholarships are not managed by George Mason University, and application instructions can be found below. 
AMS Opportunity Scholarship Fund
Sponsored by the former executives and employees of American Management Systems, Inc. (AMS), the AMS Opportunity Scholarship Fund is an endowed fund that provides scholarships to graduating high school seniors in Northern Virginia.
Founded in 1970, AMS was an early pioneer in establishing the Northern Virginia technology industry and was a leader in the community since its inception. Always headquartered in Northern Virginia, the company served both government and commercial clients with dedication and innovation. The spirit and culture of AMS lives on in its five founders and thousands of employees. To celebrate the 50th anniversary of its founding and to continue the legacy of promoting young talent, its former executives and alumni have started this Scholarship Fund to help Northern Virginia high school students continue their education in the STEM fields.
One $2,500 scholarship will be awarded.
Application Criteria
Financial Need: Students eligible for free and reduced fee meal programs will automatically qualify.

A completed FAFSA form will be considered and weighted.

GPA of 2.7 or greater.

Applicants must be applying for 2-year or 4-year degree/certification programs in accredited, not-for-profit colleges/universities/trade or vocational schools anywhere in the U.S.

Preference will be given to students going on to study in STEM fields of interest that will position them for careers in existing industries or emerging technology fields.
Application Deadlines
Applications Open: January 18, 2021

Applications Due By: April 2, 2021

Students Notified By: June 4, 2021
How to Apply
Visit https://www.cfnova.org/scholarship/ams-opportunity-scholarship-fund  
More information on this scholarship and other scholarships managed or administered by the Community Foundation for Northern Virginia is available at https://www.cfnova.org/scholarships. 
Please contact Jennifer Cochran, Manager of Grants and Scholarships, at jennifer.cochran@cfnova.org with any questions.