Funding Your Graduate Education
Funding your graduate education can be done through a number of methods including scholarships, fellowships, Graduate Assistantships, student loans, employer sponsored education benefits, and use of the GI Bill, if you served in the military. Check out available funding opportunities through the college and university.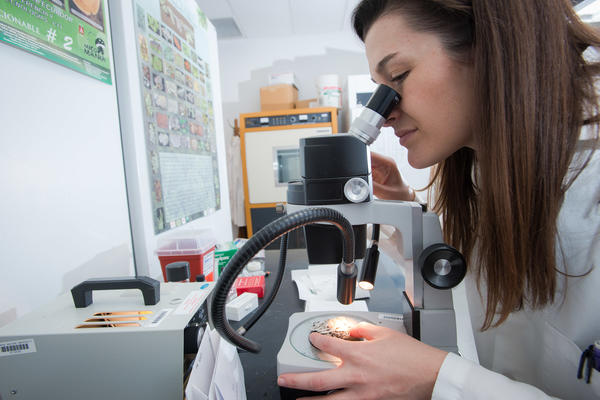 Graduate Teaching Assistantships and Fellowships
Scholarships
Scholarship awards are based on your academic record as well as your answers to the questions on the application. Scholarship applications are open February 1, 2020 - May 30, 2020.
Navachat Tongvichit Bioinformatics Endowed Memorial Fellowship
Annual awards for full-time graduate students who are Ph.D. candidates attending George Mason University pursuing a degree in Bioinformatics. Apply
Catherine and Richard Becker Environmental Science and Policy Research Assistantship
This fellowship was established by Catherine, MS '96 Environmental Science and Policy, and Richard Becker and is awarded to a full-time graduate student pursuing a degree in Environmental Science based. The purpose of the Assistantship is to provide graduate students with a holistic academic experience that incorporates learning, teaching, and researching. To qualify, students must have served at least one semester as a Graduate Teaching Assistant (GTA), while maintaining a GPA of 3.0 or greater. The program and application process are administered by the department of Environmental Science and Policy. If you are interested in this opportunity please contact Stephanie Lister at slister1@gmu.edu. 
Clarke Family Endowed Award for Excellence in Algebra Analysis, Topology, and Geometry
The Clarke Family Award Endowment for Excellence in Analysis, Algebra or Topology was established in 2015 by Robert W. Clarke to provide scholarships to encourage and recognize graduate student excellence in the study of mathematics. Apply
Bernard C. Cotton, Jr. Physics Endowed Fellowship
This scholarship was established in memory of Bernard C. Cotton, Jr., '07 MS Applied and Engineering Physics, and is awarded to doctoral student pursuing a Ph.D. in Physics in the College of Science. Recipient will demonstrate academic merit and must be full-time.  Recipient may be either in-state or out-of-state student. If you are interested in this opportunity please contact your academic advisor for more information.
Feinstein Award in Math
The Feinstein Award in Math was established in 1992 by late Mason Professor Hyman I. Feinstein. The fund provides awards to undergraduate and graduate students pursuing a degree in Mathematics. Apply
Lee and Marty Talbot Foreign Student Endowed Scholarship
The Lee and Marty Talbot Foreign Student Endowed Scholarship was established in 2007 by Dr. Lee M. Talbot, a faculty member in the Department of Environmental Science and Policy, and Martha H. Talbot, his wife. The fund helps students from developing nations pursue a MS or PhD degree in environmental science and policy. Dr. and Mrs. Talbot established this fund with the hope that recipients will return to their home country and apply their degree to improve its environmental conditions. Apply
Beyond the college, Mason offers a number of resources to help fund your graduate education.
Take a look and see what resources are available to support your education. If you have any questions, feel free to reach out to Mason's Financial Aid Office to discuss your options.