Mason Science Public Events
The College of Science always strives to impact our community beyond the classroom.
The College of Science offers opportunities for the public to engage with faculty, alumni, industry partners and community leaders through events that showcase groundbreaking research and innovations in science and technology.
Image

Dean Fernando Miralles-Wilhelm invites you to join us for the Mason Science Series Research Discussions throughout the academic year. Each discussion features a Mason Science faculty member presentation about their ongoing research. After each presentation there will be a Q&A Session with the speaker, facilitated by Dean Miralles-Wilhelm. 
We are currently planning the next season of Mason Science Series Research Discussions. If you have a topic you would like to see, or questions about the series, please contact us at cosalum@gmu.edu. 
Mason Science Events
We are proud to share Mason Science events that are open to our alumni and friends. From department sponsored events to community lectures, there is something for everyone to enjoy!
Recorded Events
In this section you will find video and/or audio recordings of events which have been made available. 
Past Mason Science Series Lectures
Extinction by Infection: The Hidden Face of Disease Emergence, Globalization and Climate Change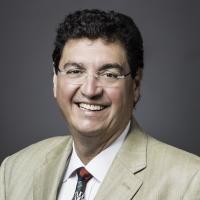 Speaker: Dr. A. Alonso Aguirre, Chair, Department of Environmental Science and Policy
Date and Time: Friday, April 12 2019, 4-6pm
Description: Over 32% of terrestrial vertebrates are extinct since 1970. We refer to these massive declines as a "biological annihilation". The primary causes include overexploitation of species (72%), agricultural intensification (62%) and climate change (19%). Linked to these factors, disease has been proven catastrophic to diminished and already stressed populations. Examples include malaria in Hawaiian birds, the chytrid fungus in frogs; white nose syndrome of bats; facial tumors in Tasmanian devils; canine distemper in black-footed ferrets; and colony collapse disorder in honeybees. These are some examples of "extinction by infection".
Indeed, disease has become a major threat to biodiversity jumping across species and taxa. So far 17 people have died of Ebola in DRC since May 2019. This is the 9th outbreak in the country since 1976 and it became a global pandemic in humans 2014. The disease has pushed gorillas and chimps to extinction in western Africa. Key factors that drive disease emergence are related to human changes to the environment, agriculture, healthcare and demography, all against a background of a large pool of potential new zoonoses and a changing climate. 
During this talk, Dr. Aguirre will emphasize the need to bridge disciplines, thereby linking human health, animal health, and ecosystem health under the paradigm "health connects all species in the planet". Developing practical, sustainable and effective solutions requires a keen understanding of local socio-economic factors and a solid grasp of complex national and regional health and environmental policies. Fortunately, specialists collaborating under transdisciplinary and socio-ecological health umbrellas of Conservation Medicine and One Health are increasingly integrating established and new techniques for disease modeling, prediction, diagnosis, treatment, control, and prevention. Such approaches often emphasize the conservation of biodiversity for health protection, and they provide novel opportunities of success.
 
Insights from Space: Extracting Value from Satellite Imagery Utilizing Machine Learning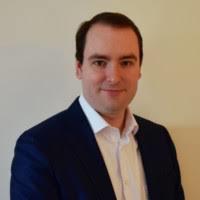 Speakers: Dr. Patrick O'Neil, Principal Data Scientist, Spaceflight Industries (Ph.D. Mathematics '17) and Dr. Diego Torrejon, Data Scientist, Spaceflight Industries (Ph.D. Mathematics '17)

Date and Time: Friday, February 15, 2019, 3-5pm
Description: With the higher revisit rates offered by the ever-increasing number of imaging satellites beaming down data, there is an immediate need for novel machine learning and computer vision techniques which can identify and flag significant change on the ground by processing thousands of images per day.  The Spaceflight data science team has met this challenge by developing cutting-edge artificial intelligence methods for extracting insight from the deluge of data. However, as our constellation continues to grow, new challenges will emerge, requiring the addition of many talented data scientists and machine learning experts to our team. In this talk, we will outline some of the key skill sets required to succeed in the satellite imagery analytics field. Furthermore, we will discuss some of the issues and barriers we have encountered when interviewing applicants for data science roles at Spaceflight.
 
What Reptiles Can Teach Us About Cancer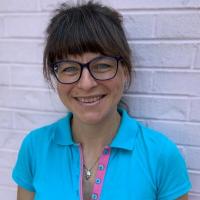 Speaker: Ylenia Chiari, PhD, Assistant Professor, Department of Biology
Date and Time: October 25, 2018, 4-6pm
Description: While cancer occurrence in humans is around 40%, there is tremendous variation in cancer rates among animals. Some animals have essentially "solved" the cancer problem, with rates near 0%, while other animals have cancer occurrences of nearly 99%. Our research investigates animals on both of these extremes in order to discover new, potentially game-changing, mechanisms of cancer protection and suppression. Turtles have particularly low cancer rates, despite the fact that some species can reach very large sizes (up to 300 kg) and live very long lives (more than 100 years). Since both of these factors should theoretically result in increased cancer risk, these turtles must possess enhanced cancer resistance mechanisms. Conversely, in certain gecko breeds, nearly 99% of individuals develop cancer before the age of 2. In our work, we combine the latest advances in genome sequencing, comparative genomics, gene editing, and cell biology to identify the key molecular mechanisms underlying extreme cancer rates in reptiles. The goal is to develop new, out-of-the box approaches for improving human cancer biology and treatment.
The Challenges of Future Automated/Autonomous Vehicle Safety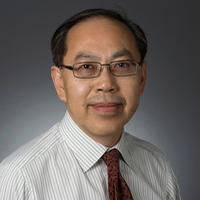 Speaker: Cing-Dao (Steve) Kan, PhD, Director, Center for Collision Safety and Analysis
Date and Time: April 17, 2018, 5:30-9pm
Description: With new sensor technology, fast data communication, advanced data analytics, and artificial intelligence, the field of Advanced Mobility has made tremendous advancement over the past few years. Vehicle manufacturers, both the traditional manufacturers and high-tech based new manufacturers, have been very active in developing new generation electric vehicles (EV) and focusing on automated/autonomous vehicle (AV) technology for the future Advanced Mobility systems.  States and city governments have also been searching for cost-effective technology-based transportation and mobility system to replace the aging and outdated transportation infrastructures. In this talk, the future advanced mobility system, including EV, AV, and on-demand shared mobility and their integration will be discussed.  The challenges of safety in the new advanced mobility system will be the center focus of the talk.  Future technological implements in EV, AV, and on-demand shear mobility and their consequences will also be presented along with global technology trends.
Genomics is Old-Fashioned: The Next Frontier of Proteomics for Molecular Medicine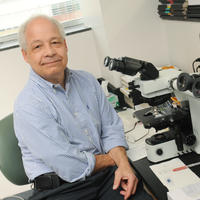 Speakers: Lance A. Liotta, MD, PhD, Co-Director, Center for Applied Proteomics and Molecular Medicine and Emanuel "Chip" Petricoin III, PhD, Co-Director, Center for Applied Proteomics and Molecular Medicine

Date and Time: February 13, 2018, 4-9pm
Description: Dr. Lance Liotta and Dr. Chip Petricoin from the Center for Applied Proteomics and Molecular Medicine (CAPMM) will be discussing real-world case studies wherein the field of proteomics, or the global analysis of proteins, provides new insights into early diagnosis of diseases like cancer, infectious disease and TBI, as well as individualization of therapy for treating deadly ailments like metastatic cancers. They will be providing an educational background about these diseases and how the field of proteomics is revolutionizing diagnostic and treatment strategies.
Smart Cities, Urban Science, and Transnational Crime: Mason's Geoinformation Scientists Lead Global Partnerships with Local Impact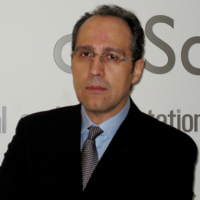 Speaker: Dr. Anthony Stefanidis, Professor and Chair, Department of Geography & Geoinformation Science, Director, Crime Investigation and Network Analysis Center of Excellence

Date and Time: December 7, 2017, 6:30pm
Description: Dr. Anthony Stefanidis led the proposal recently selected by the U.S. Department of Homeland Security to establish the DHS Criminal Investigations and Network Analysis Center of Excellence (CINA) at Mason, of which he is the director.  A multi-disciplinary consortium of academic, industry, and government partners from across the U.S., CINA was awarded $3.85 million for its first operating year, with an expected budget of $40M over the 10-year grant period.  
 
Dr. Stefanidis chairs the Department of Geography and Geoinformation Science in Mason's College of Science, which is also currently poised to lead an emerging scientific initiative in Urban Science---an interdisciplinary effort to address the "global urbanization wave." Pushing the boundaries of science, from geography and ecology, to data science and health, the initiative will build on the College's strengths in these areas, positioning Mason as an early leader in this emerging field. Dr. Stefanidis will discuss these global actions and their potential impact on the future of Mason, the region, and our world.
Commonwealth at Risk: Mason's Weather and Climate Research Helps Virginia Predict and Prepare for the New Normal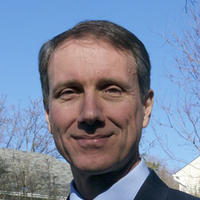 Speaker: Dr. James L. Kinter, Director, The Center for Ocean-Land-Atmosphere Studies, Professor of Climate Dynamics, George Mason University Chair, Department of Atmospheric, Oceanic, and Earth Sciences

Date and Time: October 3, 2017, 5:30pm
Description: Everybody talks about the weather, but nobody does anything about it. This old saying neglects the fact that everybody is inadvertently doing something about the weather—we are changing it. The reality of global climate change is now undeniable and the likelihood is high that human activities have caused the majority of the changes observed in the past half-century. The citizens and businesses of the Commonwealth of Virginia are not exempt from the changes Earth will experience during the rest of this century—there will be a new normal and we all need to prepare for it.

The most obvious impacts of our changing climate in Virginia are already evident in the Tidewater region, with rising sea levels increasing nuisance floods and exacerbating the effects of tropical storms that infrequently reach the shores of the Chesapeake. Less immediate, but potentially more damaging are the relentlessly hot summers we can expect by mid-to-late 21st century. And, there will be impacts on our economy as the coal mining industry dwindles and Virginia businesses begin to exploit our sun and wind resources to generate renewable energy. Knowing when climate will change in the Commonwealth, and where and how to exploit natural resources, are critically important aspects of planning and preparing for changes that are decades in the making. Prof. Kinter will describe Mason research that is focused on this question, emphasizing what we have learned about predicting future weather and climate in the mid-Atlantic region and what remains to be done to advance our understanding to actionable predictions.
Past Mason Observatory Events
Mercury Transit Breakfast and Observation
Speaker: Dr. Hakeem Oluseyi, Affiliate Faculty Member, Department of Physics and Astronomy
Date and Time: November 11, 2019 7-9am
Description: Mercury is transiting the Sun on November 11th, 2019, the first since 2016, and the last until 2032. Transits of planets across the face of the Sun were used to determine the first absolute measurement of distances in the Solar System, and in particular to measure the distance of the Earth from the Sun.  With the scale of our Solar System established, astronomers laid the foundation to measure of the distances to the nearest stars using parallax, and eventually further stars, the Milky Way, other Galaxies and ultimately the Universe itself.  This series of inter-dependent steps in the cosmic distance ladder brings the tremendous physical scale of our Universe into perspective.

Mercury and Venus orbit the Sun interior to Earth's orbit. If the alignment is just right, these two planets can cause an eclipse or "transit": from Earth we see the planet in silhouette in front of our Sun.  This alignment is so rare for Venus that it happens in pairs less than once a century, and in the past astronomers would undertake months-long voyages by sea to distant continents to document the transit, only to be foiled by clouds. 
Hakeem Oluseyi, PhD
Affiliate Faculty Member,
Department of Physics and Astronomy
Dr. Hakeem Oluseyi, author of the highly-anticipated upcoming memoir, Rise of the Gangsta Physicist: An Unlikely Journey through Space and Time, is an internationally-recognized astrophysicist, science TV personality, and global education advocate who has had a long, distinguished career in academia and scientific research. In Fall 2019, he joined Mason's Department of Physics and Astronomy as an Affiliate Faculty Member. 
His work has resulted in 11 patents and ~90 publications covering contributions to astrophysics, cosmology, semiconductor manufacturing, and ion propulsion. Dr. Oluseyi has won several honors for his work including the 2018 Communications Award from the National Space Club, 2017 recognition for outstanding service to the U.S. Intelligence Community, selection as a 2015 MIT Faculty Fellow, 2015 induction into the National Black College Alumni Hall of Fame, 2012 TED Global Fellow, a 2011 and 2013 U.S. State Department Speaker & Specialist, the 2006 Physics Technical Achiever of the Year by the National Technical Association, a 2005 NASA Earth/Sun Science New Investigator Faculty Fellow, the Gordon & Betty Moore Foundation Astrophysics Research Fellow, the Ernest O. Lawrence Postdoctoral Fellow at Lawrence Berkeley National Laboratory (2001-2003), and as a NASA GSRP Fellow at Stanford University.
Hakeem is one of the world's most popular educators and science communicators. He co-hosts several shows on Science Channel and Discovery International, including Outrageous Acts of Science, How the Universe Works, Space's Deepest Secrets, Strange Evidence, You Have Been Warned, and Strip the Cosmos.
Inside Science (Our Universe): Searching for Life in the Universe
Speaker: Dr. Peter Plavchan, Assistant Professor and Deputy Director, GMU Observatory; Dr. Michael Summers, Professor
Date and Time: July 14, 2020, 7:30pm 
Description: Since the dawn of humankind, we have wondered if we are alone in the universe. Peter Plavchan, and Michael Summers, professors of physics and astronomy at George Mason University, examine how science has progressed in furthering our understanding of this age-old question. Explore the prospects for life within in our solar system—from tardigrades on the moon to the mysteries on Mars and the oceans of Europa. Over the past 30 years, science fiction has become science fact, with the discovery of thousands of exoplanet worlds. Take a look at plans for future NASA missions beyond the solar system to capture images of other Earths, as well as the latest on the scientific searches of technosignatures from intelligent alien civilizations (if they are out there). With remote access, virtually tour the observatory, and if weather allows, view the skies through GMU's primary telescope.
Inside Science (Our Universe): Roving for Signs of Life on Mars
Speaker: Dr. Peter Plavchan, Assistant Professor and Deputy Director, GMU Observatory; Dr. Michael Summers, Professor
Date and time: August 18, 2020, 8–9:30 p.m.
Description: Between July 17 and August 5, NASA launches the Mars 2020 rover Perseverance from Cape Canaveral, in anticipation of an early 2021 touchdown in the Jezero Crater. Key objectives for Perseverance include gathering rocks and soil for a sample-return mission from Mars, preparing for possible human exploration, assessing the ancient habitability of the planet for sustaining life, and looking for evidence of past life. Peter Plavchan and Michael Summers, professors of physics and astronomy at George Mason University, look at the prospects of life on Mars, past and present, through scientific evidence collected by robotic landers and rovers and remote-sensing orbiters. With remote control of the GMU Observatory, they also bring the skies into your living room, displaying views of Jupiter, Saturn, and other celestial objects, weather-permitting. (Mars will not be visible until after midnight).
Note: This program begins at 8 p.m. due to the timing of sunset.
Inside Science (Our Universe): Stellar Astronomy The Fall Colors of Stars
Speaker: Dr. Peter Plavchan, Assistant Professor and Deputy Director, GMU Observatory; Dr. Michael Summers, Professor
Date and time: September 15, 2020, 8–9:30 p.m.
Description: In December 2019, astronomers noticed the brightest star in the constellation of Orion, the red supergiant Betelgeuse, started to dim more than it has in the past century to about one-third of its normal brightness. This unprecedented dimming was distinguishable with the unaided eye, but by March 2020, Betelgeuse had begun recover and get brighter again. What happened? Why did Betelgeuse dim? Join Peter Plavchan and Michael Summers, professors of astronomy and physics at George Mason University to learn about stellar evolution and the life and death of red giants, yellow suns, and brown dwarfs.
With remote control of the GMU Observatory, Plavchan and Summers bring the skies into your living room. Weather permitting, enjoy a remote telescope viewing session of celestial objects after the program.