Visiting information
We host free public tours on alternating Tuesday evenings during the academic year, each beginning shortly after sunset. Please refer to our public events calendar for the next public night.
Unless otherwise noted, expect the scientific talks to last 30 minutes and their content to be appropriate for ages 5+. An approximate hour-long guided telescope tour* of that night's sky will follow the scientific talk.
*Telescope tours are subject to last-minute cancellation due to weather.
Please consult the observatory website for the most up-to-date information on observatory events. Questions may be directed to gmuobservatory@gmail.com
If these dates are not convenient, or if you'd like more observing opportunities, please consider visiting the University of Maryland College Park Observatory. The director of the observatory is Elizabeth Warner, and she runs many great programs.
Directions
We love hosting guests at the observatory, and sharing what we know about our telescope, astronomy, and science in general. If you are planning on attending one of our Scheduled Events, please review this section for information about directions, parking, and other important notes regarding visits to the observatory.
The observatory is an extension to Research Hall. The closest parking is the Shenandoah Parking Deck. The lower level is the visitor parking level, and this parking garage is across the street from Research Hall.
Research Hall

10401 York River Rd Fairfax, VA 22030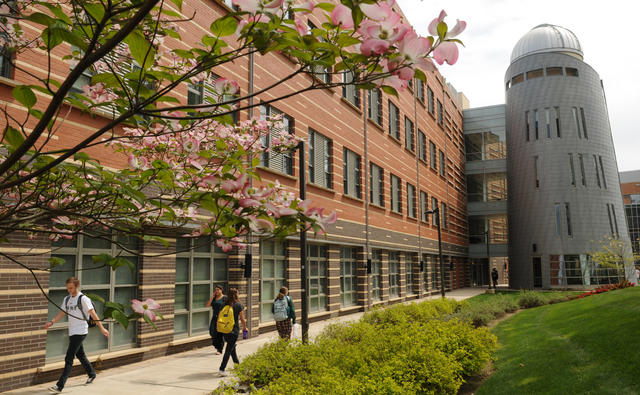 Guidelines for Guests
Image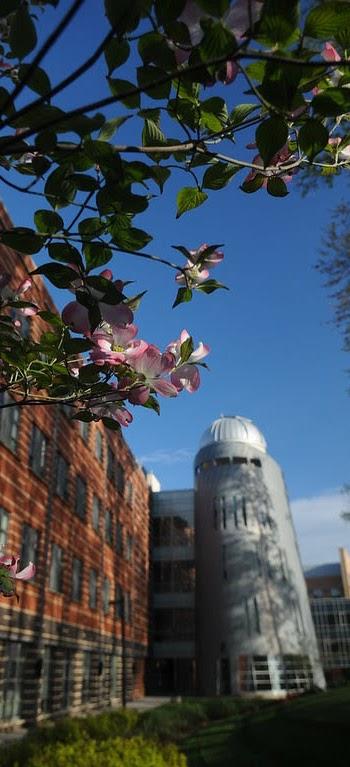 The observatory is located on the roof of Research Hall and is only accessible to observatory staff. We will meet guests in the lobby (ground floor) of Research Hall, or at the room a public talk is being hosted, and escort guests to the observatory. If you are late to a public or private tour we can NOT guarantee that you will be let up. We have no way of knowing if someone is waiting in the lobby after we have begun a tour. The best chance to get let up is to stay by the elevators in the first-floor lobby and try to contact a friend that is already up at the tour and ask them to alert the observatory staff.
The observatory is mostly outdoors, so please wear clothing appropriate for being outdoors for the duration of your tour. This is especially important during the winter months. The observatory will be very dark during viewing. So we highly encourage our guests to wear closed toed shoes during their visit.
The observatory is not 100% accessible. If you have any accessibility needs, please contact us at GMUObservatory@gmail.com before your visit so that we can tell you more details.
Photography is welcome in and around our facilities. However, we ask that guests not use flash photography in any designated dark areas, like inside the dome when the lights are turned off. Additionally, we request that you ask permission of any observatory staff before taking their picture.
During any viewing through the telescope, we try to keep the dome as dark as possible in order to facilitate a good viewing experience. For you and the people around you, we ask that no white lights be brought into the dome, including but not limited to: flash cameras, phone screens, flashlights, and light-up shoes.
Observatory Rules
No Smoking or Vaping on the Observatory roof and facilities.
Weapons, Drugs, Alcohol, and Motorized vehicles are all prohibited up at the observatory.
No bright lights or bright cell phone use during viewings.
No flash photography until the end of the tour.
Children under the age of 16 must have guardian supervision at all times.
Support our observatory!
The Mason Observatory is financially supported by the Department of Physics and Astronomy, and donations from people like you! Donations, in particular, help us to purchase everything from imaging equipment for professional grade research to play-dough for making solar system models with kids in our tours. That is why even a few dollars can make an impact.