Faculty & Staff Directory
Abul Hussam
Professor
Director Center for Clean Water and Sustainable Technologies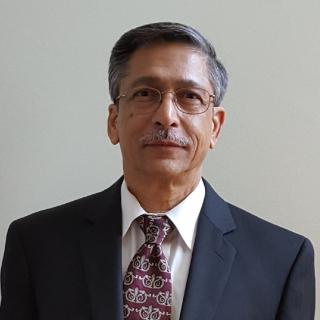 Name

Dr. Abul Hussam

Job Title

Professor

Director Center for Clean Water and Sustainable Technologies

Email

Phone Number

Office Number

Planetary Hall, Room 402, MSN 3E2
Centers
Center for Clean Water and Sustainable Technologies (CCWST)
Research Areas
Chemistry

Environmental Science and Policy

Materials Science
- Ph.D. Chemistry (Analytical), University of Pittsburgh, Pittsburgh, USA, 1982.
- M.Sc. Chemistry (Physical-Inorganic) University of Dhaka, Dhaka, Bangladesh. 1976.
- B.Sc. Honors in Chemistry, University of Dhaka, Dhaka, Bangladesh. 1975.
Currently working on developing analytical techniques to study of nanoparticles and toxic species in the environment. Studying aquatic chemistry of arsenic in groundwater. Developing inexpensive water filters like SONO filter to purify groundwater from toxic species. Studying non-covalent interactions of organic species with solvents, micelles, dissolved organic matters, macromolecules, and solids by equilibrium headspace gas chromatographic techniques.
· Quantitative Chemical Analysis- CHEM 321
· Instrumental Analysis Lecture and Lab- CHEM 422 and CHEM 423
· Undergraduate Research CHEM 355/451/452
· Physical Chemistry Lab- CHEM 336
· Electroanalytical Chemistry- CHEM 425/625
· Principles of Chemical Separation – CHEM 424/6
1. Ume Tahir,* Abul Hussam,* Pritha Roy, and Irina Hashmi. Noncovalent Association and Partitioning of Some Perfume Components at Infinite Dilution with Myelin Basic Protein Pseudophase in Normal Saline. Langmuir. 37, 16, 4793–4801 (2021). https://doi.org/10.1021/acs.langmuir.0c03475
2. Carol A. Ajjan*, Abul Hussam*, and Greg Foster. The Binding of Ciprofloxacin with Perfluorooctanesulfonic Acid (PFOS): Fluorescence and pH Studies. in Ahuja and Loganathan; Contaminants in Our Water: Identification and Remediation Methods, ACS Symposium Series; American Chemical Society. Chapter 8, pp 143-166, 2020.
3. Tjerignimin Adissa Silue*, Valerie Lewitus, Abul Hussam, Hadar Ben-Yoav, and Nathalia Peixoto. Functionals Aspects and Simultaneous Detection of Dopamine, Ascorbic Acid and Uric Acid Using Chitosan-Catechol Graphene and Carbon Nanotube Modified Electrode. Journal of Biomedical Engineering and Technology. , 7(1), 5-13 (2019). DOI: 10.12691/jbet-7-1-2
4. Abul Hussam and Jinsoo Hong*. A novel field deployable filter paper based amperometric gas sensor for the measurement of arsenic in water. Journal of Electroanalytical Chemistry. 758, 156-162 (2015).
5. Mahmoud D. Eljack, Rachael E. Wilson, Abul Hussam*, Shahamat U. Khan., Development of an Equilibrium Headspace Gas Chromatographic Method for the Measurement of Noncovalent Association and Partitioning of n-Alkylbenzenes at Infinite Dilution in Fulvic Acid Pseudophase. Journal of Chromatography A.,1383, 1-7 (2015).
6. Mahmoud Eljack* and Abul Hussam*, Novel Equilibrium Headspace Gas Chromatographic Technique for the Measurement of Noncovalent Association and Partition of n-Alkylbenzenes in Water/n-Dodecane and Water/1-Octanol Systems at Low Phase Ratio without Phase Separation. Fluid Phase Equilibria. 384, 60-67 (2014).
National Academy of Engineering, USA, 2007 Grainger Challenge Prize for Sustainability Gold Award, 2007.
Bangladesh American Society for Humanity Award, 2007.
TIME Magazine, Global Heroes of the Environment Award, 2007.
Doctor of Science, Honoris Causa (D.Sc), University of Dhaka, Dhaka, Bangladesh, 2009.
University of Pittsburgh 225th Anniversary Medallion, May 28, 2014.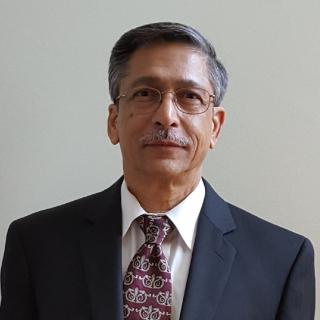 Name

Dr. Abul Hussam

Job Title

Professor

Director Center for Clean Water and Sustainable Technologies

Email

Phone Number

Office Number

Planetary Hall, Room 402, MSN 3E2