Faculty & Staff Directory
Abul Hussam
Professor
Director Center for Clean Water and Sustainable Technologies Department of Chemistry and Biochemistry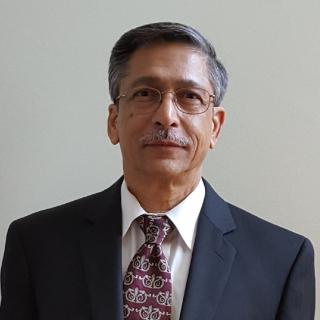 Name

Dr. Abul Hussam

Job Title

Professor

Director Center for Clean Water and Sustainable Technologies Department of Chemistry and Biochemistry

Email

Phone Number

Office Number

Planetary Hall, Room 402, MSN 3E2
Centers
Center for Clean Water and Sustainable Technologies (CCWST)
Research Areas
Chemistry

Environmental Science and Policy

Materials Science
- Ph.D. Chemistry (Analytical), University of Pittsburgh, Pittsburgh, USA, 1982.
- M.Sc. Chemistry (Physical-Inorganic) University of Dhaka, Dhaka, Bangladesh. 1976.
- B.Sc. Honors in Chemistry, University of Dhaka, Dhaka, Bangladesh. 1975.
Currently working on developing analytical techniques to study of nanoparticles and toxic species in the environment. Studying aquatic chemistry of arsenic in groundwater. Developing inexpensive water filters like SONO filter to purify groundwater from toxic species. Studying non-covalent interactions of organic species with solvents, micelles, dissolved organic matters, macromolecules, and solids by equilibrium headspace gas chromatographic techniques.
My primary teaching interest is analytical chemistry at undergraduate and graduate levels. I believe understanding chemical equilibria and theories of analytical processes in a quantitative way are fundamental to the teaching and research in analytical chemistry. In addition, hands-on experience through rigorous laboratory experiments can only provide the realities of science . Undergraduate Research (CHEM 355/451/452) is a way to involve students in research and motivate students in chemistry. Students with undergraduate research experience were placed much better in the graduate and professional schools than those without the experience. Presently, I am teaching the following courses.
Quantitative Chemical Analysis- CHEM 321
Instrumental Analysis Lab- CHEM 423
Electroanalytical Chemistry- CHEM 625
Abul Hussam and Jinsoo Hong*. A novel field deployable filter paper based amperometric gas sensor for the measurement of arsenic in water. Journal of Electroanalytical Chemistry. 758, 156-162 (2015).
Mahmoud D. Eljack, Rachael E. Wilson, Abul Hussam*, Shahamat U. Khan., Development of an Equilibrium Headspace Gas Chromatographic Method for the Measurement of Noncovalent Association and Partitioning of n-Alkylbenzenes at Infinite Dilution in Fulvic Acid Pseudophase. Journal of Chromatography A.,1383, 1-7 (2015).
Mahmoud Eljack* and Abul Hussam, Novel equilibrium headspace gas chromatographic technique for the measurement of noncovalent association and partition of n-alkylbenzenes in water/n-dodecane and water/1-octanol systems at low phase ratio without phase separation. Fluid Phase Equilibria. 384, 60-67 (2014).
Mahmoud Eljack and Abul Hussam*, Extraction and solubilization of crude oil and volatile petroleum hydrocarbons by purified humic and fulvic acid and sodium dodecylbenzenesulfonate. J. Environ. Sci. and Health. Part A. Toxic/Hazardous Substances & Environmental Engineering. 49(14), 1623-1630 (2014).
Abul Hussam. Potable Water: Nature and Purification in Monitoring Water Quality. pp 259-279, S. Ahuja (Editor). Elsevier B.V. January 2013.
Anke Neumann*, Ralf Kaegi, Andreas Voegelin, Abul Hussam, Abul Munir, and Stephan Hug. Arsenic removal with composite iron matrix filters in Bangladesh: a field and laboratory study. Environ. Sci. and Technol. 47 (9), 4544-4554 (2013).
National Academy of Engineering, USA, 2007 Grainger Challenge Prize for Sustainability Gold Award, 2007.
Bangladesh American Society for Humanity Award, 2007.
TIME Magazine, Global Heroes of the Environment Award, 2007.
Doctor of Science, Honoris Causa (D.Sc), University of Dhaka, Dhaka, Bangladesh, 2009.
University of Pittsburgh 225th Anniversary Medallion, May 28, 2014.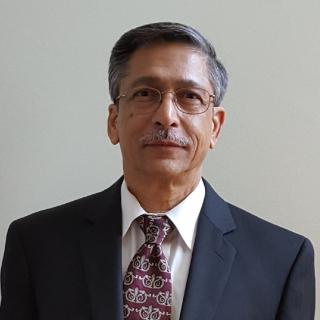 Name

Dr. Abul Hussam

Job Title

Professor

Director Center for Clean Water and Sustainable Technologies Department of Chemistry and Biochemistry

Email

Phone Number

Office Number

Planetary Hall, Room 402, MSN 3E2