Faculty & Staff Directory
Fatah Kashanchi
Professor, Virology
Director of the Laboratory of Molecular Virology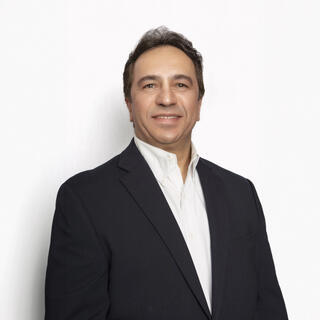 Name

Dr. Fatah Kashanchi

Job Title

Professor, Virology

Director of the Laboratory of Molecular Virology

Website

Email

Phone Number

Office Number

Discovery Hall, Room 182, MSN 1H8
Research Areas
Applied Science

Biology

Biomedical Research

Computer Science

Medical Proteomics

Modeling

Neuroscience

Personalized Medicine

Pre-Med

Microbiology
PhD, Microbiology, University of Kansas, 1991
MS, Emporia State University, 1985BS,
Missouri State University, 1983
Dr. Kashanchi received his PhD in 1991 in Microbiology with emphasis on retrovirus gene expression. He worked with Dr. C. Wood on HIV-1 gene expression, who was a student of Nobel Laurette Dr. Tongawa (1987) on B-cell development and gp120 ELISA. He then moved to Washington, DC for his Postdoctoral and Research Associate fellowship at National Cancer Institute, National Institutes of Health from 1991-1998. He was tenured at the George Washington University medical school as a full Professor in 2004. He moved to GMU as director of research in 2010 and stayed at that position until 2013. He is currently the director of the Laboratory of Molecular Virology located at GMU- Sic-Tech campus.
Research interests include human retroviruses, biodefense viral agents, Cell cycle, host-pathogen interactions, small molecule and peptide inhibitors against transcription machinery, RNAi machinery and its components, proteomics and metabolomics, humanized mouse models, and extracellular vesicles, including exosomes.
Currently working with:
Extracellular Vesicles and HIV-1 Pathogenesis
Ebola virus VP40 and Exosomes
Humanized mouse models
Inhibitors of transcription and other related pathways
Dr. Kashanchi teaches the Emerging Infectious Disease course (BIOL 685) or Scientific Grant Writing (BIOS 703/ BIOL 691) in the Fall semester. In addition to these courses, he teaches/facilitates the Colloquium Series (BIOL695/ BIOS 704/ BINF 704).
Selected from 243 PubMed manuscripts (h index = 64)
Pleet ML, DeMarino C, Stonier SW, Dye JM, Jacobson S, Aman MJ, Kashanchi F. Extracellular Vesicles and Ebola Virus: A New Mechanism of Immune Evasion.Viruses. 2019 May 2;11(5). pii: E410. doi: 10.3390/v11050410. Review.
Pinto DO, Scott TA, DeMarino C, Pleet ML, Vo TT, Saifuddin M, Kovalskyy D, Erickson J, Cowen M, Barclay RA, Zeng C, Weinberg MS, Kashanchi F. Effect of transcription inhibition and generation of suppressive viral non-coding RNAs. Retrovirology. 2019 Apr 29;16(1):13. doi: 10.1186/s12977-019-0475-0 
Pleet ML, Branscome H, DeMarino C, Pinto DO, Zadeh MA, Rodriguez M, Sariyer IK, El-Hage N, Kashanchi F. Autophagy, EVs, and Infections: A Perfect Question for a Perfect Time. Front Cell Infect Microbiol. 2018 Oct 18;8:362. doi: 10.3389/fcimb.2018.00362. eCollection 2018. Review.
Pleet ML, Erickson J, DeMarino C, Barclay RA, Cowen M, Lepene B, Liang J, Kuhn JH, Prugar L, Stonier SW, Dye JM, Zhou W, Liotta LA, Aman MJ, Kashanchi F, Ebola Virus VP40 Modulates Cell Cycle and Biogenesis of Extracellular Vesicles. J Infect Dis. 2018 Aug 30. doi: 10.1093/infdis/jiy472.
DeMarino C, Pleet ML, Cowen M, Barclay RA, Akpamagbo Y, Erickson J, Ndembe N, Charurat M, Jumare J, Bwala S, Alabi P, Hogan M, Gupta A, Hooten NN, Evans MK, Lepene B, Zhou W, Caputi M, Romerio F, Royal W 3rd, El-Hage N, Liotta LA, Kashanchi Antiretroviral Drugs Extracellular Vesicles from HIV-1-Infected Cells. Sci Rep. 2018 May 16;8(1):7653. doi: 10.1038/s41598-018-25943-2.
R13 TR004288, American Society for Intercellular Communication (ASIC) (2022)
R21 DA050176, Effects on CBD on Exosome release from CNS infected cells, Funding Agency : NIDA, Dates of Awards 05/01/2020 – 4/30/2023
R01 NS099029, HIV neuropathogenesis related to exosomes containing HIV non-coding RNAs, Funding Agency: NINDS, Dates of Awards: 04/01/2016 - 03/31/2021
Co-Organizer and President of the American Society for Intercellular Communication (ASIC)
This Society holds an annual meeting in October. The meeting was organized in 2021 by a group of investigators seeking to create a platform for informal exchange of ideas on emerging questions and cutting-edge developments in the field of Extracellular Vesicles (EVs), Extracellular Particles (EPs), and particulate carriers of extracellular RNA (exRNA) as biological mediators, regulators, and diagnostic analytes.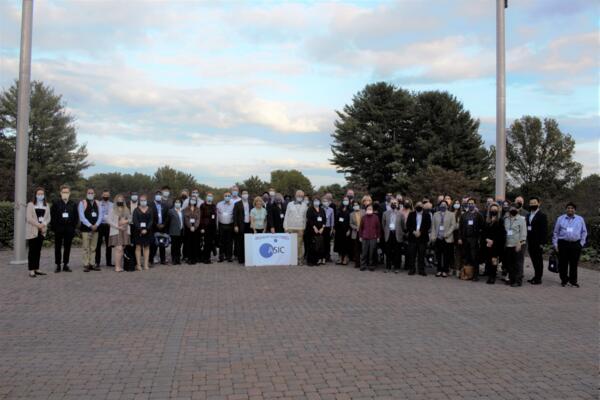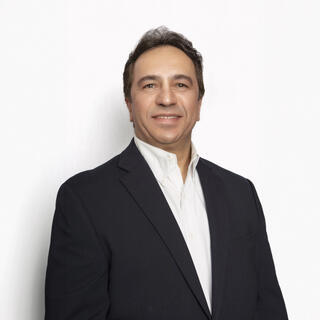 Name

Dr. Fatah Kashanchi

Job Title

Professor, Virology

Director of the Laboratory of Molecular Virology

Website

Email

Phone Number

Office Number

Discovery Hall, Room 182, MSN 1H8