Undergraduate Research Opportunities
Undergraduate Research Opportunities
AOES provides incredible opportunities for research and professional experience to
George Mason Undergraduates
College Juniors (any university)
select High School Students and College Freshmen.  
George Mason Undergraduates
---
Image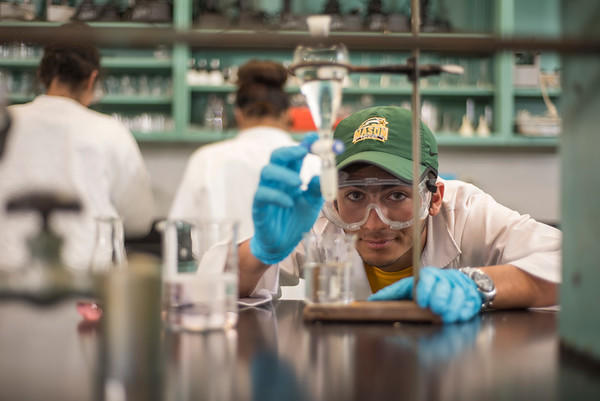 Research Courses
George Mason students can get academic credit for research or an internship through courses such as
CLIM 408 Senior Research
CLIM 409 Research Internship
GEOL 411 Geological Research
GEOL 480 Internship
See the Mason Catalog for details
OSCAR
Office of Student Scholarship, Creative Activities, and Research (OSCAR) helps George Mason students get involved in research and scholarship in AOES and off campus.  The Undergraduate Research Scholars Program gives students a research experience under the guidance of a mentor, who can be an AOES faculty member.  The OSCAR Federal Work-Study Research Assistantships allows students with demonstrated financial need to be paid to work on a research project with faculty.
---
College Juniors
---
Image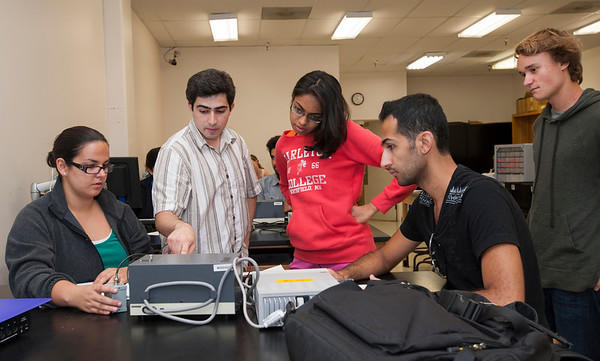 Climate Dynamics Summer Research Internship Program
Are you in your junior year of a college or university? Do you have strong quantitative skills and  an interest in Atmospheric or Oceanic Sciences? The Department of Atmospheric, Oceanic, & Earth Sciences (AOES) at George Mason University is accepting applications for the Climate Dynamics Summer Research Internship Program, a paid opportunity to participate in research with leading climate scientists for Summer 2020.
Successful applicants will work on a six-week project under the supervision of one of our Climate Dynamics faculty members. Applicants do not need prior experience in climate-related science, but math courses in calculus and beyond, and experience in computer programming, are strongly recommended. Program is open to students at George Mason and other colleges and universities.
The two successful applicants will receive accommodation at George Mason University for the duration of the internship, and a $2400 stipend. 
Interested students can apply via the following google forms link: https://forms.gle/FgHzwa4fridHSY9w6.
Faculty contact: Dr. Natalie Burls (nburls@gmu.edu).
Past Interns
2019: Laila Howar
2018: Chelsea Snide, whose internship work was published in 2019 "The Role of Tropical Heating and Internal Variability in the California Response to the 2015/16 ENSO Event," by Swenson, Straus, Snide, and Fahad, J. Atmos. Sci., https://doi.org/10.1175/JAS-D-19-0064.1.
---
High School Seniors, Undergraduate Freshmen
---
Image
Aspiring Scientists Summer Internship Program (ASSIP)
ASSIP offers summer research internship opportunities for high school seniors and undergraduate freshmen.  Acceptance is determined on a competitive basis.  Learn more at http://assip.cos.gmu.edu/.
Past ASSIP Interns
2019: Catherine Liang, William Wang, Isha Vohra, Parth Vakil, Anusha Dasgupta, Isabella Dressel
2018: Serena Xia, Jared Nirenberg, Samuel Thomas
2017: Michael Stepniczka, Ryan Chon
2016: Zachary Strasberg, Matthew Gross, Kyle Turner, Varun Saraswathula
---