Faculty & Staff Directory
Kelly Knight
Associate Professor of Forensic Science
STEM Accelerator
Director of FOCUS Programs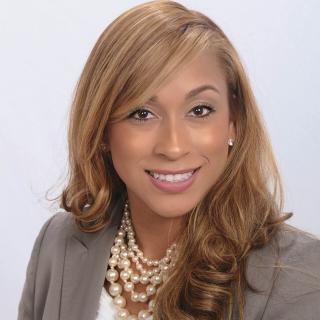 Name

Prof. Kelly L. Knight

Job Title

Associate Professor of Forensic Science

STEM Accelerator

Director of FOCUS Programs

Email

Phone Number

Office Number

Exploratory Hall, Room 3420, MSN 6E2
- PhD, Science Education Research, George Mason University, (in progress).
- MS, Forensic Science, Forensic Biology, Virginia Commonwealth University, (2008).
- BS, Chemistry, The George Washington University, (2006).
Kelly Knight is an associate professor with the George Mason University Forensic Science Program and a STEM Accelerator. She teaches undergraduate and graduate courses in forensic DNA and forensic chemistry and is also the principal investigator of the forensic DNA laboratory.  As a STEM Accelerator, she guides and mentors undergraduate students in the Forensic Science Program and coordinates K-12 STEM outreach including the Females of Color and those Underrepresented in STEM summer programs for middle and high school girls. 
Prof. Knight obtained her Bachelors of Science degree in chemistry from The George Washington University in 2006 and her Masters of Forensic Science degree from Virginia Commonwealth University in 2008. She is currently completing her doctoral degree in Science Education Research program.
Her career in forensics began in 2005 as a DNA technician for the Bode Technology DNA laboratory. She then worked in the Dawson Cruz forensic biology laboratory as a research associate and laboratory manager while completing her studies at Virginia Commonwealth University. After graduating from VCU, Professor Knight worked for years as a forensic DNA analyst with the Maryland State Police Forensic Sciences Division in the forensic biology technical unit.  As a part of the technical unit, she processed casework, performed research and validation, trained other forensic biologists, and was involved in quality assurance and quality control.
Having qualified as an expert in both forensic serology and forensic DNA analysis, Prof. Knight has testified in several court trials involving crimes such as homicides and sexual assaults.  At some point between testifying in court and leading tours as the laboratory tour coordinator, Prof. Knight discovered her love for teaching.  She realized how passionate she was about sharing the science she loved with others.  This passion inspired her to begin her career as an adjunct professor while still working for the Maryland State Police. 
Prof. Knight enjoys staying involved in the forensic science community and has remained active in professional organizations since beginning her education in forensic science. She has served as the biology section chair for the Mid-Atlantic Association of Forensic Scientists twice and was promoted to the rank of Fellow in the American Academy of Forensic Sciences in 2020.
In addition to her experience with forensic casework, she has over 10 years of experience in research which has included areas such as laser microdissection and low copy number DNA methods. She has done several platform and poster presentations regarding her research at both the American Academy of Forensic Sciences (AAFS) and the Mid-Atlantic Association of Forensic Scientists (MAAFS) annual meetings.  In addition, she has attended various biology workshops around the country and has also co-authored several publications. 
Probabilistic genotyping
Evaluation of the p30 antigen in breastmilk and it's effect on confirmatory kits for semen identification
Comparative studies of presumptive kits for saliva detection
Rape kit backlog
Touch DNA collection methods
Previously:
FRSC 405: Forensic Science Independent Research & Internship
FRSC 500: Introduction to Forensic Science

Currently:
FRSC 460: Forensic DNA Analysis
FRSC 514: Survey of Forensic Chemistry, Biology, and DNA
Carey Davis, Lynzee Chelland, Victoria Pavlova, Maria Illescas, Kelly Brown, Tracey Dawson Cruz. Multiplex Short Tandem Repeat Amplification of Low Template Samples with the Addition of Proofreading Enzymes, Journal of Forensic Sciences, Vol. 56, No. 3, May 2011, pgs. 726-732.
Arline T. Geronimus, Margaret T. Hicken, Sarah J. Seashols, Kelly L. Brown, Tracey Dawson Cruz. Do US Black Women Experience Stress-Related Accelerated Biological Aging? A Novel Theory and First Population-Based Test of Black-White Differences in Telomere Length. Human Nature, Vol. 21, March 2010, pgs. 19-38
Michelle D. Bonnette, M.S., Victoria R. Pavlova, M.S., Denise N. Rodier, M.S., Lindsay P. Thompson, M.S., Edward L. Boone, Ph.D, Kelly L. Brown, M.S., Michelle B. Trevino, B.S., Jarrod R. Champagne, M.S., Tracey Dawson Cruz, Ph.D. dcDegenerate Oligonucleotide Primed-PCR for Multi-Locus, Genome-wide Analysis from Limited Quantities of DNA, Diagnostic Molecular Pathology, Vol. 18, No. 3, September 2009.
Claudette Davis, Kelly Knight, and Padmanabhan Seshaiyer. Females of Color in STEM as Change Agents. In B. Irby, B. Polnick, J. Ballenger, & N. AbdelRahman, (Eds.), Girls and Women of Color in STEM: Their Journeys in Higher Education. Charlotte, NC: Information Age Publishing, 2019.
American Academy of Forensic Sciences Regional Award
George Mason University Teaching Excellence Award
Virginia Commonwealth University Outstanding Leadership and Service Award
Virginia Commonwealth University Academic Achievement Award
Virginia Commonwealth University Graduate Student Travel Award
The George Washington University Presidential Scholar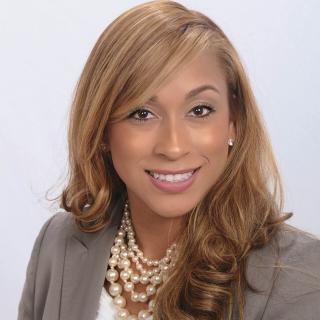 Name

Prof. Kelly L. Knight

Job Title

Associate Professor of Forensic Science

STEM Accelerator

Director of FOCUS Programs

Email

Phone Number

Office Number

Exploratory Hall, Room 3420, MSN 6E2