Advancing undergraduate student success
This interdisciplinary collaborative in the College of Science is making a difference for undergraduate students at Mason.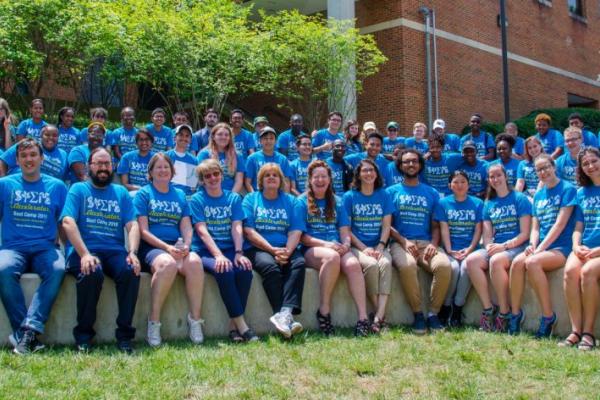 What is the STEM Accelerator?
The STEM Accelerator is an interdisciplinary group of faculty who collaborate on programs, grants, and interventions to help the undergraduate students in the College of Science at Mason. In particular, the Accelerator works to:
Increase the number of STEM majors,
Improve retention rates of STEM students,
Reduce the time to graduation,
Help STEM graduates join the workforce or continue their education.
The Accelerator faculty have diverse backgrounds, expertise, and training. Their combined efforts contribute to better student learning outcomes and increased retention in challenging STEM programs. 
Who is the STEM Accelerator?
Learning Assistants
Learning Assistants (LAs) are College of Science undergraduates who participate in undergraduate instruction, course innovation, peer-to-peer tutoring and mentoring. LAs have unique opportunities to work closely with COS faculty and help their peers.  Learn more here.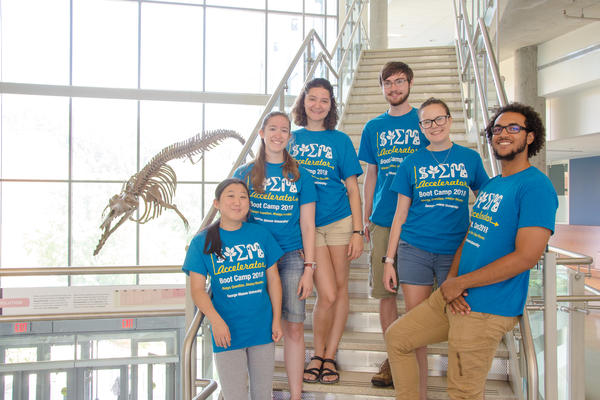 Summer Camps
The STEM Accelerator is committed to sharing the excitement and joy of science, engineering and mathematics with the community.  We regularly coordinate camps, workshops, competitions, and seminars designed to increase access and success in STEM.
Learn more about STEM Summer Camps for incoming first-year student and FOCUS for middle and high-school girls.