Mason Science celebrates faculty and staff success and contributions
On Monday, December 5, Dean Fernando Miralles-Wilhelm joined more than 80 faculty and staff at the college's Celebration of Success, an end of year community building activity where 12 faculty and staff were honored for their service during the 2022 calendar year. These individuals were selected out of the more than 50 candidates nominated. In addition to public recognition and a certificate, each recipient received $1500 as a thank you for their impactful efforts. See the full list of awards and what they represent.
Dean's Award for Distinctive Service
Natalie Lapidot-Croitoru
Department of Environmental Science ​and Policy​ Human Resources/Fiscal Services Specialist​, Natalie Lapidot-Croitoru facilitated changes in her department's fiscal management trajectory to one where budget, financial reporting, and reconciliation are conducted in a timely and orderly manner in a period that has been extremely turbulent due to the loss of faculty and staff. Natalie showed herself to be not only an outstanding staff member, but also a force for stability and leadership in the ESP Department.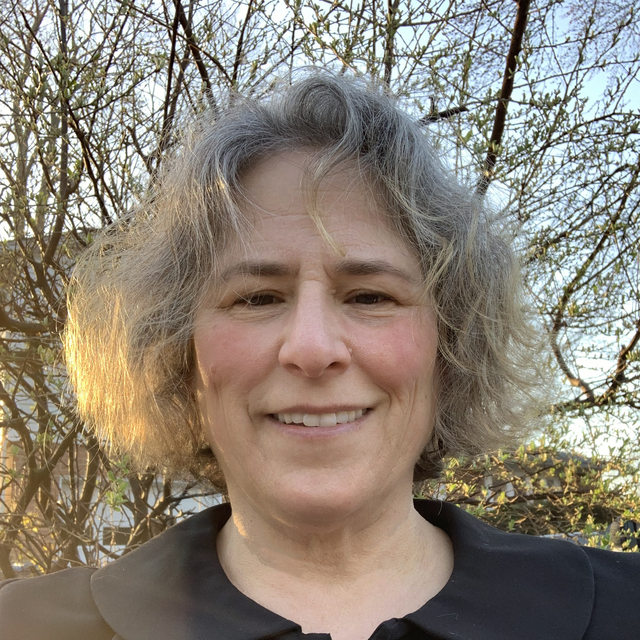 Dean's Award for Early Career Excellence
Dr. Daniel Hanley
Department of Biology Assistant Professor​, Daniel Hanley studies visual perception, cognition, and decision-making in wild birds. By quantifying the diversity of colors found in nature (particularly birds' eggs), his laboratory addresses fundamental questions about how selection pressures shape the evolution of phenotypes, and how those phenotypes govern species interactions. He serves as a reviewer for six international journals, is a member of the AOS Early professionals committee, and regularly receives 5.0 evaluations from his BIOL308 students. Daniel helped revise the criteria for WI courses at Mason as part of his service to the WAC Committee and the Outcomes subcommittee.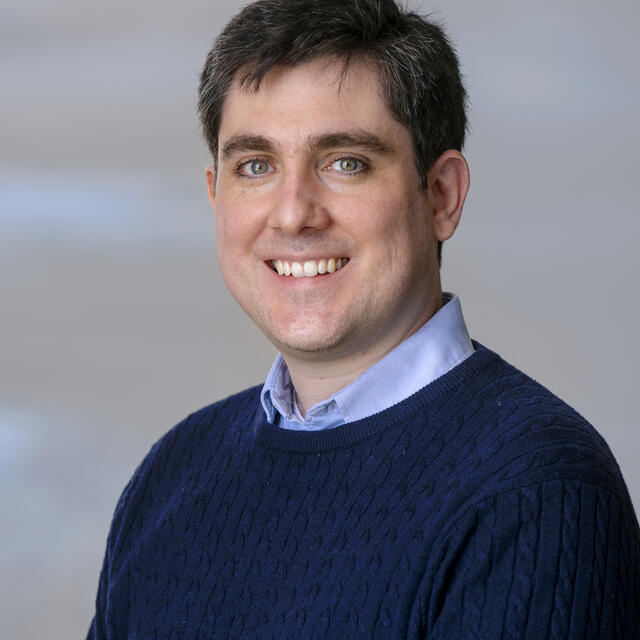 Dean's Award for Excellence in AJEDI
Professor Kelly Knight
As an active member of the college's STEM Accelerator, Forensic Science Professor, Kelly Knight founded and directs the college's popular and impactful FOCUS camps (Females of Color and those Underrepresented in STEM), bringing hundreds of middle-school and high-school girls to Mason during the summer to engage in STEM activities. Kelly also represented the College of Science on the ARIE Curriculum and Pedagogy Implementation Team at the university, and has had an important role in bringing Just Society courses to Mason Core. She is a member of the college's Women Leaders in STEM steering committee, and also serves as one of the planning council for STEMNoire, a first-of-its-kind research conference and holistic wellness retreat for women of the African diaspora in STEM, convening hundreds of women and providing resources and a community to contribute to diverse talent retention and success in STEM.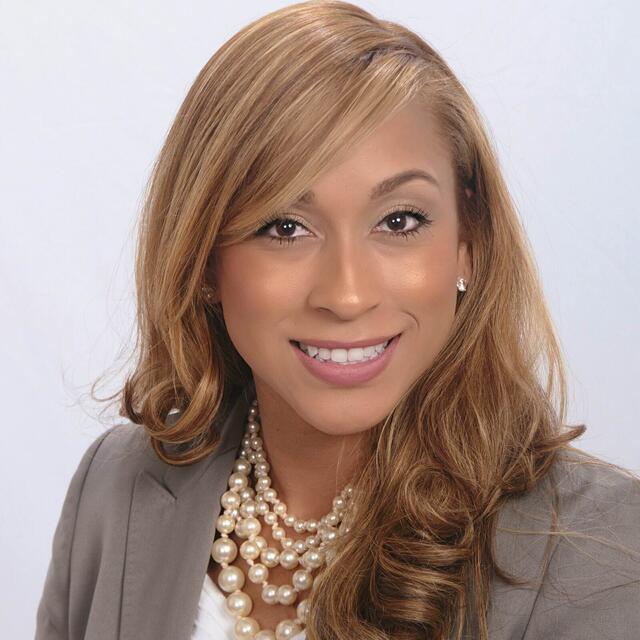 Dean's Big Challenge Award
Dr. Dann Sklarew
Department of ​Environmental Science and Policy Professor, Dr. Dann Sklarew's co-curricular support for students' Fall 2019 Climate Rally and Fall 2020 draft climate action plan segued to his co-authorship of Mason's first University Policy (#1142) to eliminate greenhouse gas emissions last year. Dann also researched and advocated for greater food security for an estimated 12,000 hungry Mason students and helped recruit Mason students and alumni, the Hope Center, and Swipe Out Hunger to work for greater food security for those enrolled in any of Virginia's higher education institutions. Dann became a co-author of and lead academic advocate for the Virginia Hunger-Free Campus Grant Program (2022 House Bill 629) and contributor to the SNAP access bill (2022 HB 582). SCHEV estimated the SNAP bill alone could provide millions of dollars in federal food assistance to thousands of college students at Mason and throughout the Commonwealth. The bill passed the House with nearly 80 percent in favor then recently unanimously passed the Senate.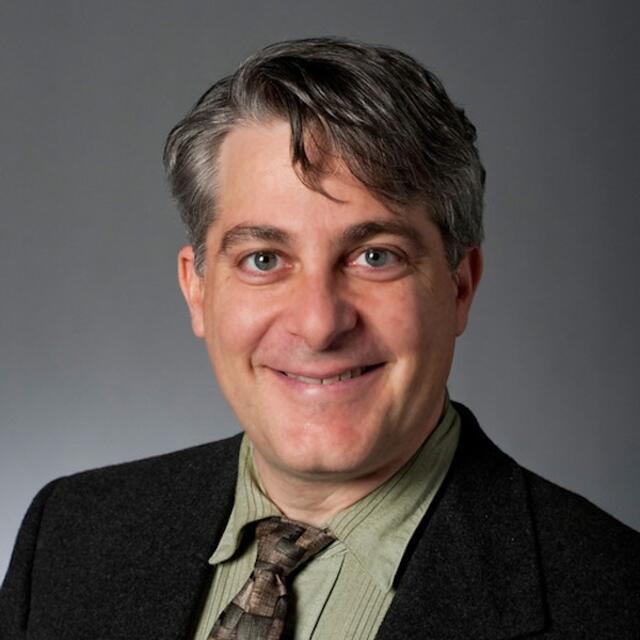 Dean's Career Achievement Award (special recognition)
Dr. Donna Fox
Associate Dean for Student Affairs and Special Programs and EMDP2 Director Dr. Donna Fox joined Mason in July 1993. She later became Assistant Dean of Undergraduate Academic Affairs, followed by Associate Dean in the Office for Academic Integrity with Mason's University Life. In November 2010, Donna became the Founding Director of the college's Advanced Biomedical Science Graduate Programs until January 2014 when she assumed her current roles as our college's Associate Dean, Office of Student Affairs and Special Programs and Director of the college's highly regarded Enlisted to Medical Degree Preparatory Program, also known as EMDP2.
The College of Science is grateful to Dr. Fox for her efforts and wishes her a happy retirement beginning Spring 2023.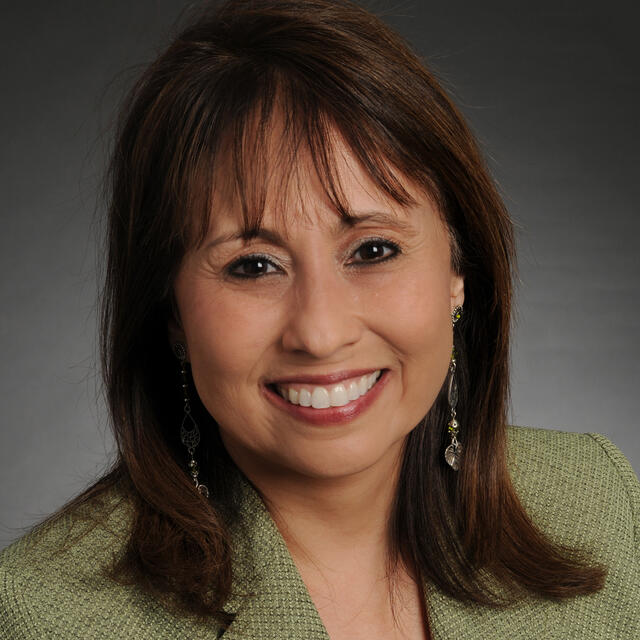 Dean's Community Award
Andrea Nikoi
School for Systems Biology Director of Finance and HR, Andrea Nikoi worked tirelessly for the faculty and students in her department. Andrea facilitated efforts to streamline processes and lower the number of technical tasks required from faculty to free more of their time for research and teaching. Andrea also made important contributions to the promotion and maintenance of a positive inclusion and diverse climate at SSB, providing strong direction, advice, and support for SSB staff and is an excellent personal role model for women and minority students in the department.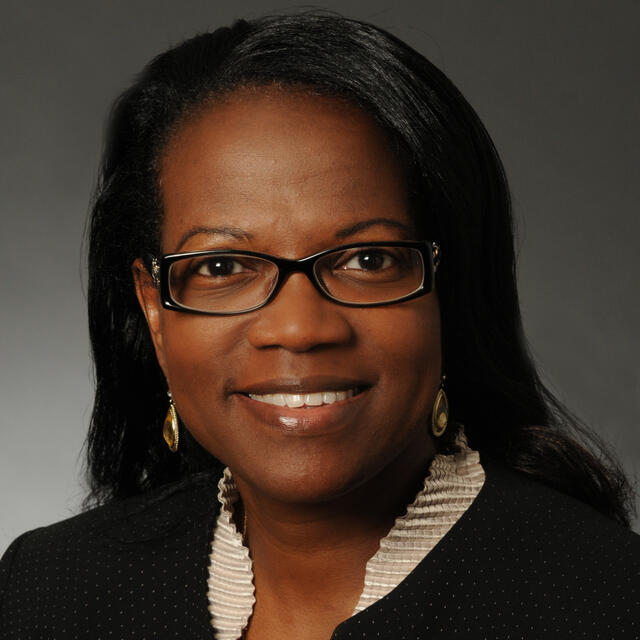 Dean's Creative Educator Award
Dr. Ancha Baranova
School of Systems Biology Professor, Dr. Ancha Baranova worked across Mason's science disciplines to encourage and mentor many students, reimagine online impact, participate in the NSF ICORPs program, and create certificate pathways for systems biologists. Baranova also informed many, many thousands of followers on her YouTube Channel as she predicted and explained COVID variant impacts across Russia throughout the pandemic. Ancha served as chair and thesis advisor of many PhD student committees from SSB (both Biosciences and Bioinformatics programs), as well as from ESP and Chemistry. She also supervised lab rotation of the PhD students in NEUR and BENG programs.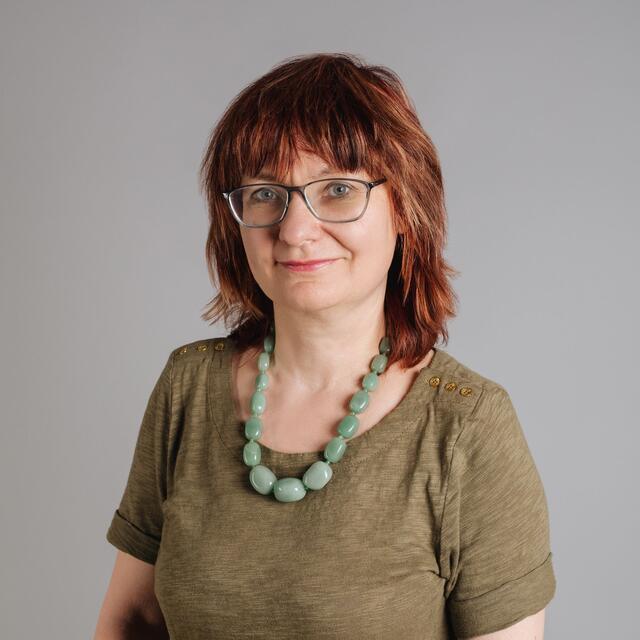 Dean's Impact Award
Dr. Rebecca Jones
Department of Chemistry and Biochemistry Professor, Dr. Rebecca Jones is part of the college's STEM Accelerator, on the Women Leaders in STEM steering committee, and helped bring Picture a Scientist and Coded Bias screenings to Mason. As the chair of the Mason Science faculty, Rebecca leads with compassionate empathy, emailing out helpful reports and mental health resources. Her organization skills are exemplary, convening regular, monthly faculty meetings to increase the cadence and content to help increase transparency between faculty and the Dean's administration and college governance. These meetings and surveys help gather important feedback to identify college-wide priorities, strengths, and challenges to help move us collectively forward.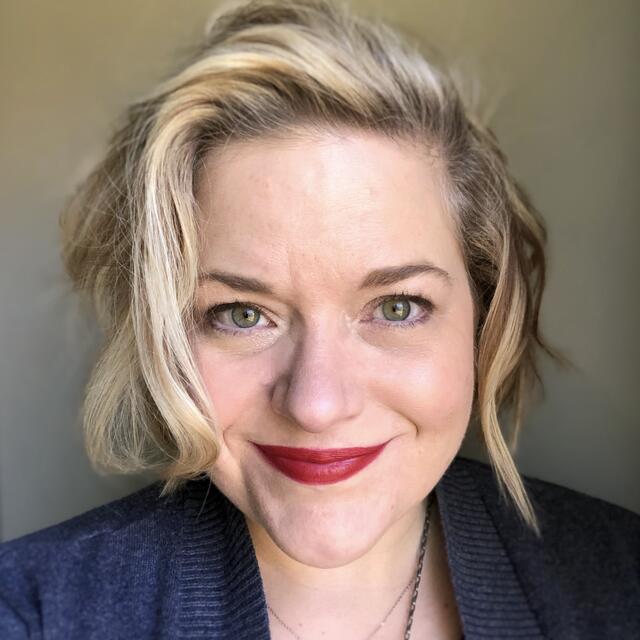 Dean's Outstanding Staff Award
Stephanie Flores
HR Project Manager, Stephanie Flores serves as the college's HR representative in university forums to provide the voice and perspective of the college in university-wide decision making. She regularly takes initiative to keep everyone at the college informed, participating in many venues including Deans and Chairs meetings, college faculty meetings, D2 group meetings, and finance meetings to provide updates and answer questions. Stephanie consistently considers how to best meet the needs of students, faculty, and staff. She promotes civility across the college through her actions, words and communications. She is passionate about and supportive of furthering the college's AJEDI mission that is currently under development.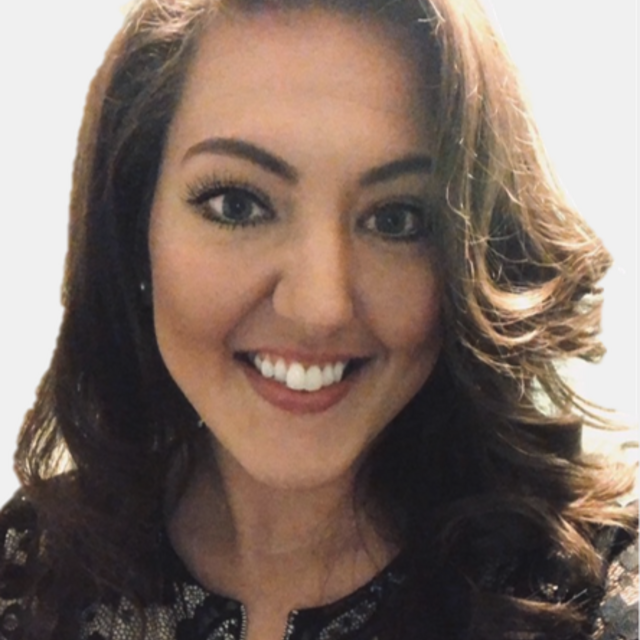 Dean's Research Scientist Award
Dr. Alessandra Luchini
School of Systems Biology Professor, Alessandra Luchini investigates applications of nanotechnology for the diagnostics and treatment of infectious diseases and study of biomolecular interfaces and interactions as potential targets for novel drugs and other treatment modalities. Timely and accurate diagnostics of many infectious diseases presents significant public health and biomedical challenges. Alessandra's research addresses these challenges by developing novel approaches to pathogen detection in bodily fluids that combine affinity-bait nanoparticles with immunoassays, mass spectrometry, and bioinformatics-based data analysis. In addition to this important research, she is also a willing, multidisciplinary collaborator—either going on Facebook live to demystify and explain her science or work with reporters to describe her interesting collaboration with forensic scientists, leveraging bees to perhaps solve criminal cases.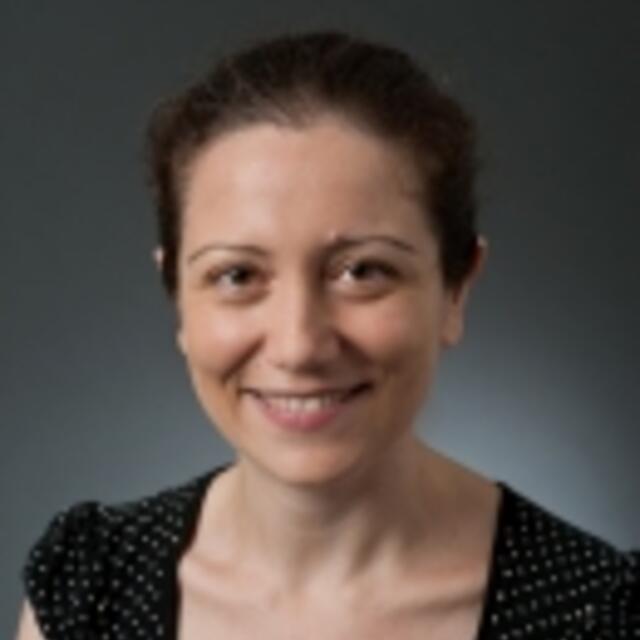 Dean's Research Support Award
Dr. Christopher Lockhart
School of Systems Biology Assistant Research Professor, Chris Lockhart's research focuses on topics of great biomedical importance. For more than ten years, Chris has studied Alzheimer's disease Abeta peptides and their interactions with ligands and lipid bilayers utilizing enhanced sampling molecular dynamics simulations. Currently he investigates antiviral compounds for Venezuelan equine encephalitis virus using enhanced sampling coupled with free energy perturbation. In 2022, Chris published his first article as a senior author. This work, published in the Journal of Chemical Information and Modeling (Impact Factor 4.956), used replica-exchange molecular dynamics. Chris' work is part of a R01 award from NIH, and he is applying for other external funding.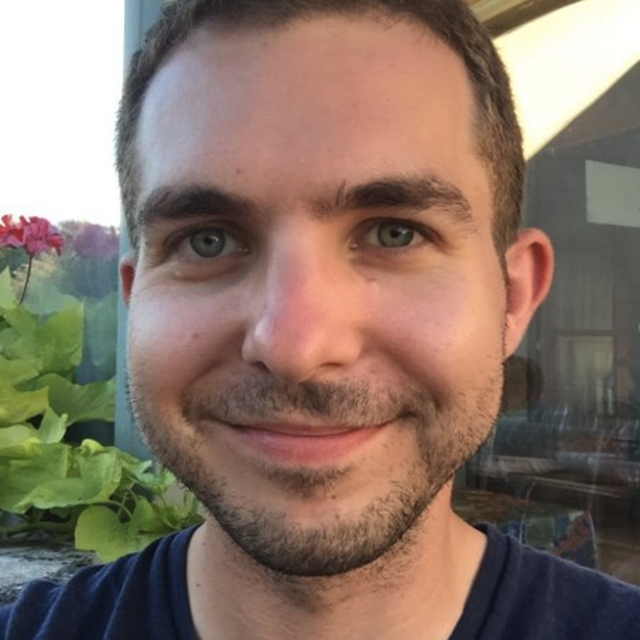 Dean's Teaching Excellence Award
Dr. Gabriela Bulancea
Department of Mathematical Sciences Term Associate Professor and Associate Chair of Teaching and Equity, Dr. Gabriela Bulancea consistently incorporates new teaching approaches in her classes helping usher her department more fully into the online space.  Gabriela volunteered early on to help lead the NSF-IUSE math project, serving as the course coordinator for Math 114 (Calculus II) and facilitating the curriculum development, recitation materials, and implementation of active learning in all Math 114 recitations. She helps new instructors acclimate to teaching the course, serves as Director of the Math Tutoring Center, and recently began her role as the department's Associate Chair for Teaching and Equity.