Graduate Symposium
2023 Earth System Observations and Modeling Graduate Symposium, April 21st. Accepting Abstracts Now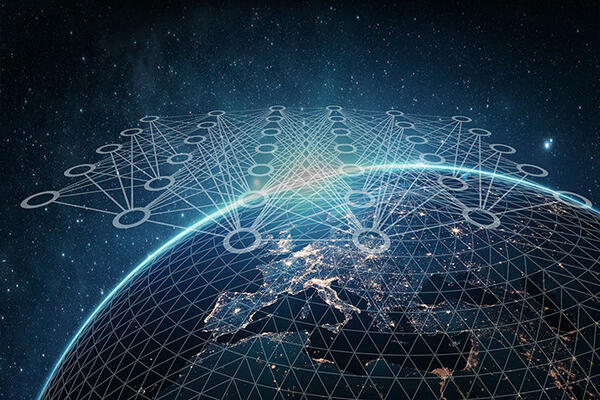 Summer 2022 AOES Seminars
13 Jul (CLIM) Campbell, MS Defense, Tropical Cyclone Variability
Jacob Campbell, Climate Science Masters Program
Understanding the Impact of the Madden-Julian Oscillation and the North Atlantic Subtropical High on Atlantic Tropical Cyclone variability
Wed, 13 Jul, 1:30pm, Johnson Center room G and via zoom (contact bklinger@gmu.edu for link)
Thesis Director: Dr. David Straus
Tropical cyclone (TC) frequencies in the Atlantic Ocean have multiple sources of variability. Two important ones are the Madden-Julian Oscillation (MJO) and North Atlantic Subtropical High (NASH). A detailed analysis into the combined effects of these together could be helpful in determining higher or lower TC frequencies in the Atlantic subregions – Caribbean, Gulf of Mexico, etc. – and the Atlantic as a whole. An established relationship could also  be beneficial for forecasting TCs on a subseasonal timescale. This investigation identifies combinations of this co-relationship utilizing contingency tables and chi-square independence analysis. It is shown there is a possible relationship between MJO and NASH where certain MJO phases modulate the NASH's location and explain some TC frequency patterns. For the Gulf of Mexico, a combination of MJO phases 1-4 and a western NASH extension resulted in much higher TC counts. For the North American east coast, MJO phases 1 through 4 and a northwest NASH extension resulted in the most TCs. Vertical wind shear values related to MJO phases and observed NASH locations support these findings.
18 Jul (GEOL) Mathews, MS Defense, Forearc Deformation
Austin Mathews, Earth Systems Science Master's Program
Forearc Deformation Within the Indo-Burman Fold-Thrust Belt: Constraining the Transition from Plane Strain Shortening to Noncoaxial Dextral Transpression Near the Churachandpur-Mao Fault
Mon, 18 Jul, 1:30pm, Exploratory Hall 1309
Thesis Director: Paul Betka
Subduction margins around the world are known to produce some of the largest and deadliest earthquakes. Megathrust earthquakes have been documented to occur even when plate convergence is highly oblique. Obliquely convergent margins commonly accommodate convergence through the development of forearc fault systems which separately accommodate components of margin-normal and margin-parallel convergence. The partitioning among forearc fault systems influences the structural evolution and patterns of seismicity at oblique convergent margins. This study capitalizes on the subaerial exposure of the Indo-Burman Ranges, an accretionary wedge resulting from the oblique (70°) collision of India and Eurasia, to characterize faults and folds that accommodate oblique convergence. This study utilizes field datasets, cross section construction, structural analyses of faults and folds, and kinematic modeling to constrain the transition from west-directed shortening in the Outer Belt to dextral shear near the Churachandpur-Mao Fault. Results indicate that structures in the Outer Belt are experiencing NNW-SSE directed plane strain and accommodating margin-normal shortening as fault-propagation folds. These Outer Belt structures have accommodated 24.9 km of shortening and are forming above a folded décollement which ranges in depth (3.0 – 5.6 km), deepening westward in the transport direction of the accretionary wedge due to flexural subsidence in the Sylhet Basin. Near the Churachandpur-Mao Fault, transpressional fault splays strike northwest and modify structures from the fold-thrust belt in a 20 km wide distributed zone of transpressional deformation. East of the CMF, the transpressional zone of deformation intensifies and forms a pervasive sub-vertical cleavage fabric with prominent isoclinal folding in the Axial Zone. Field evidence for the transpressional deformation in the core of the IBR accretionary wedge spans to the Kabaw Fault. Structural and geodetic modeling suggests the Kabaw Fault includes a crustal-scale structure and is a dextral-oblique thrust. Together, the CMF and Kabaw Fault are undergoing distributed transpressional strain that manifests in a contractional left stepover between the two right-lateral faults, forming a positive flower structure in the core of the IBR. Altogether, results indicate the IBR are a product of ongoing oblique subduction and are partitioned into the Outer Belt which accommodates margin-normal convergence, and the Inner Belt/Axial Zone which primarily accommodates margin-parallel convergence in a zone of distributed, dextral and transpressional shear. If the subduction interface is locked and accumulating strain as recent geodetic studies suggest, then there is the potential for a large-magnitude earthquake in the region.
Spring 2022 AOES Seminars
Climate Talks at Galileo Café & GMU Vision Series
AOES faculty speak about climate change in Mason lecture series outside of AOES. 
16 Sep, COS Galileo Science Café: F. Wilhelm-Miralles.
27 Sep, Mason Vision Series: J. Shukla.
For more information, see the Seminar list below or click on these buttons: