Special Opportunities for Undergraduate Students
Undergraduate Research 
Opportunities are available within the department for undergraduate participation in original research in conjunction with the chemistry faculty. This may be achieved through CHEM 355, CHEM 451 and 452 (Special Projects in Chemistry) or through involvement with faculty members on externally funded research grants.
Learning Assistants
Learning Assistants (LAs) are College of Science undergraduates who participate in undergraduate instruction, course innovation, peer-to-peer tutoring and mentoring. LAs have unique opportunities to work closely with COS faculty and help their peers. Chemistry LAs support general chemistry, organic chemistry, and upper division classes. Find our how you can become a Learning Assistant.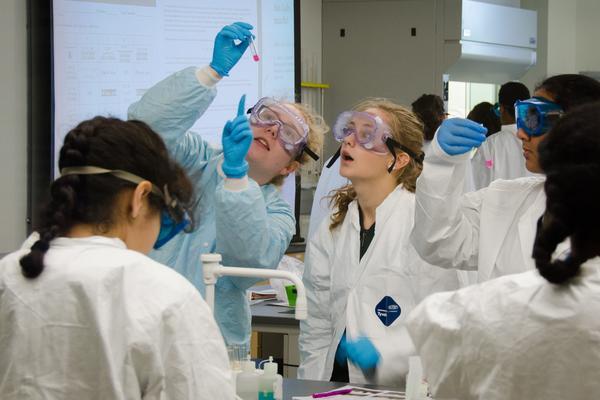 Internships
GMU Chemistry Majors also take advantage of the unique scientific resources available in the region through student internships at government laboratories such as the Naval Research Laboratory, the U.S. Geological Survey and the National Institutes of Health.
Chemistry Club
The Chemistry Club is the Student Chapter of the American Chemical Society. They regularly participate in outreach events to the community and special events. Email chemclub@gmu.edu to learn more! 
Developing new antibiotics
Mosufa Zainab's OSCAR funded project focused on the development of novel antibiotics targeting the non-mevalonate pathway under the mentorship of Dr. Robin Couch.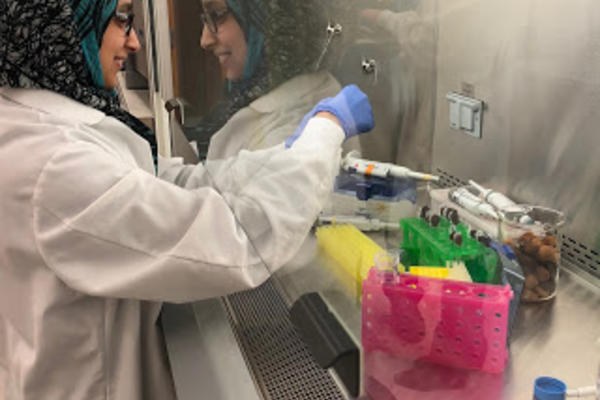 ACS Accreditation
The Chemistry and Biochemistry Department at Mason is accredited by the American Chemical Society, the largest professional society in the world.