CDS STARS
Image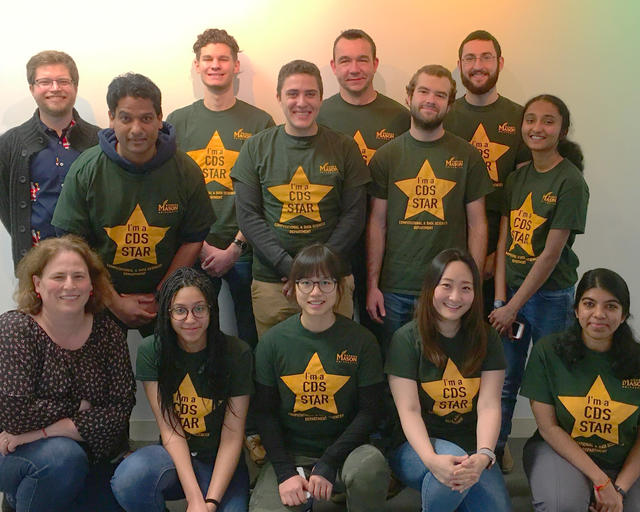 The Computational and Data Science (CDS) STARS are undergraduate Student Teaching Assistants and academic stars in their own right. This peer-mentoring program is one unique to the CDS department. STARS are undergrads who excel in CDS minor courses such as CDS 101, CDS 130 or CDS 230.  They attend classes to assist with hands-on work and help students with whatever they struggle with via multiple channels. They also hold office hours.
The STARS receive special training from CDS faculty and the experienced, lead STARS. What makes them so special and valuable is their skill level and their passion for assisting their fellow CDS students succeed.
Here are some quotes from students who benefited by this invaluable resource...
"Working with STARS was like working with classmates, except they helped a lot and answered all my questions, even if they were really stupid ones."
"Having the STAR student help with this course was awesome and made this one of my best classes!"
"The STAR student always helped me and tried to make sure I understood everything, which was very helpful".
 "Having a STAR in class was the most helpful thing ever!"
Ready to make a difference in someone's college experience and earn some money at the same time?
Can you help a fellow student and shine a light on programming in R, Python and Matlab?
The Computational & Data Science dept. is looking for undergraduate STARS - undergraduate Student Teaching Assistants, who help their peers succeed in their CDS courses. STARS are students who excel on their own and are eager to help fellow student do just as well! In order to be a CDS STAR, you need to have completed one of our listed CDS courses with a minimum grade A, no Honor Code infractions and a minimum GPA.
Please see the application for details. Be sure to send your application to Natalie Lapidot-Croitoru via email: nlapidot@gmu.edu
Open Evening Office Hours To all CDS 130 students via Zoom to begin October 6, 2020
Starting Tuesday October 6th until December 15th, 2020 The Computational and Data Sciences  Department will be offering open evening office hours to all CDS 130 students via Zoom. Evening office hours will be held on Tuesday, Thursday and Fridays between 7-8 pm (EST).
Below you can find the Zoom meeting information and the STARS names. All in need of assistance are welcome to attend.
CDS-130 Tuesday's Evening Office Hours with Brianna Tilghman
Join Zoom Meeting:
https://gmu.zoom.us/j/98974727071#success
CDS-130 Thursday Night Study Hour with James Bussey
Join Zoom Meeting:
https://gmu.zoom.us/j/99980313569?pwd=V0ZsdllZU3ZVTmFPc1E1Y0pvc2IyZz09
CDS-130 Friday Night Office Hour with Ruqaia Al-Kohlany
Join Zoom Meeting:
https://gmu.zoom.us/j/97873870116?pwd=bnM0b0lia2JsdElORXc0Z1ZIbUtYQT09