Virtual Degree Celebration
College of Science Recognition
View Graduate Recognition to search by student name or major.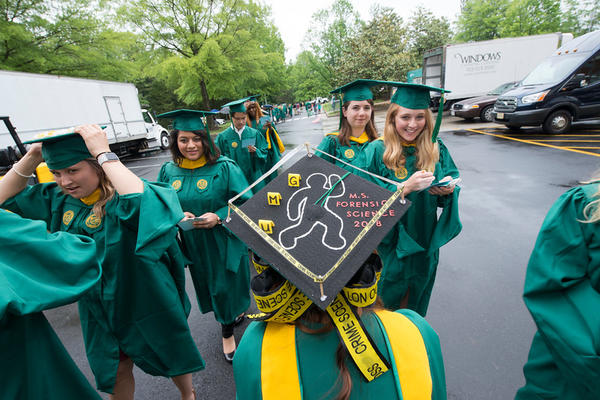 *Don't see your slide? Some graduates' names were not available to be included as slides in the May 22 presentation. Additional graduates' slides are available above.
George Mason University is working with Marching Order to continue to update the page with graduate slides, which will remain available on our website through May 2021. We will reach out to the affected graduates with more details within the next few weeks.
Congratulations, graduating class of 2020!
The College of Science community comes together each May to celebrate graduation. Although this year, your class voted to postpone official Spring Commencement activities until we can come together safely, the entire #MasonNation will still celebrate your accomplishments with a first ever virtual Celebration of the Class of 2020.
This virtual celebration, viewable starting Friday, May 22, 2020 at 2pm EST on GMU-TV, will include congratulatory messages from President Holton, the deans of each college, a short message from a member of the Class of 2020, a performance by the Green Machine, and special guests wishing you well.
In addition, the College of Science interim Dean, Dr. Ali Andalibi and many members of the college's faculty and leadership will share videos with their own remarks on the Marching Orders website, which can be accessed at the following link. The College will also share a commemorative program of the day, and videos and slide shows highlighting our award winners across the college and its various departments.  
College of Science Video Highlights
Congratulations to the graduates of the Class of 2020. Your determination, strength, talents, and resilience have shown in your achievement. We honor your accomplishments. Please encourage friends and family to join this celebration.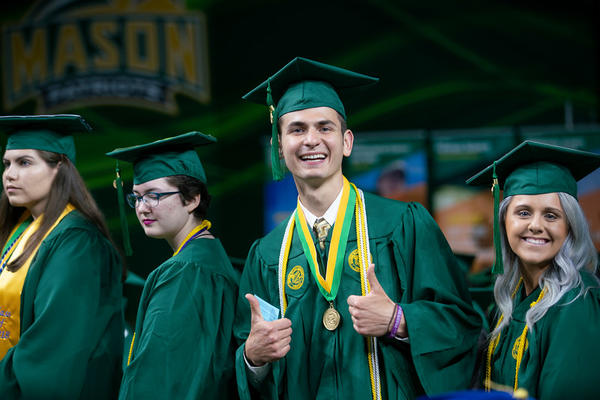 Join us to honor our graduates
Virtual Degree Celebration
Friday, May 22
2 p.m. EST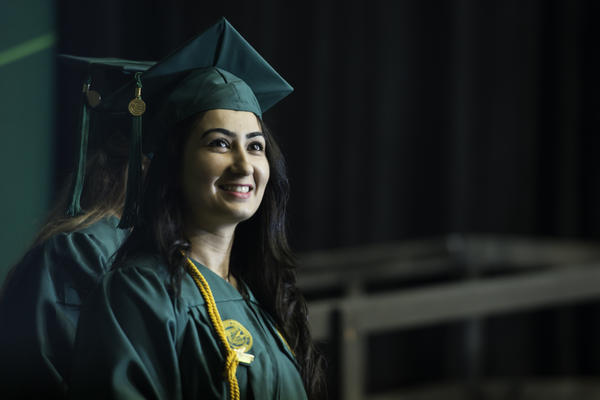 Let us celebrate with you on Social Media
Share your celebratory posts using the hashtag #MasonScience. You can share via the College of Science's social feeds - Instagram, Twitter and Facebook.
 
Social Media Templates
Use Mason and College of Science themed social media templates to celebrate your accomplishment! (Templates are made using PowerPoint and Canva.)
2020 PhD Research Videos
A special congratulations to all of our PhD students. Be sure to review a small sample of their amazing work.