Virtual Degree Celebration
Congratulations to our 2020 graduates
Be sure to look through our degree celebration page for a message from Dean Fernando Miralles-Wilhelm, slides celebrating our graduates, and #MasonScience video highlights.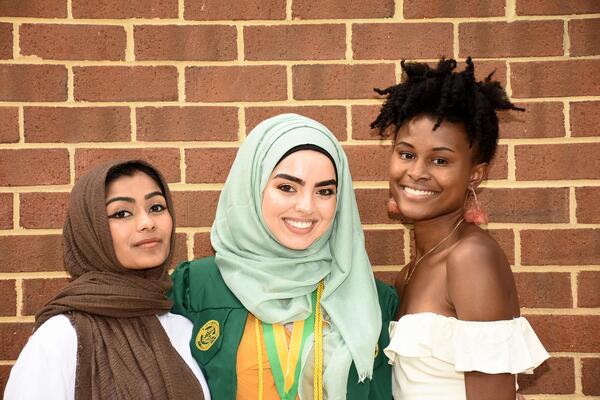 Congratulations, graduating class of 2020
The College of Science community comes together each December to celebrate graduation. This year's celebration will be virtual.
This virtual celebration, viewable starting Thursday, December 17, 2020 at 2pm EST on GMU-TV, will include congratulatory messages from President Washington, the deans of each college, a short message from a member of the Class of 2020, a performance by the Green Machine, and special guests wishing you well. 
College Celebration Pages
After Commencement, graduates and their families are encouraged to visit the college's celebration pages. Below you will find a message from Dean Fernando Miralles-Wilhelm, your personalized slides, #MasonScience video highlights, and #MasonScience social templates to share your accomplishments on social. Don't forget to tag us.
Questions?
If you have any questions, email cosevent@gmu.edu.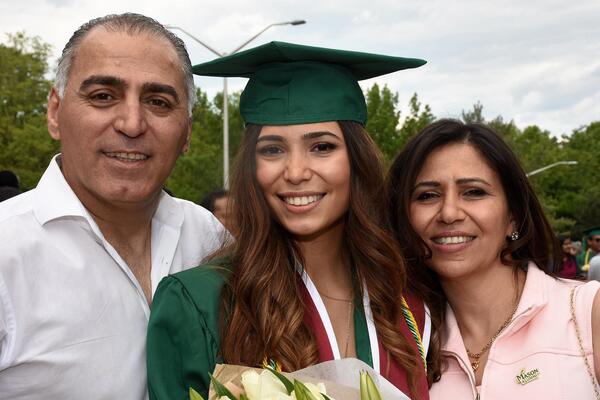 Student Graduate Profiles
Congratulations to the graduates of the Class of 2020. Your determination, strength, talents, and resilience have shown in your achievement. We honor your accomplishments. In this section we are highlighting our graduates' research.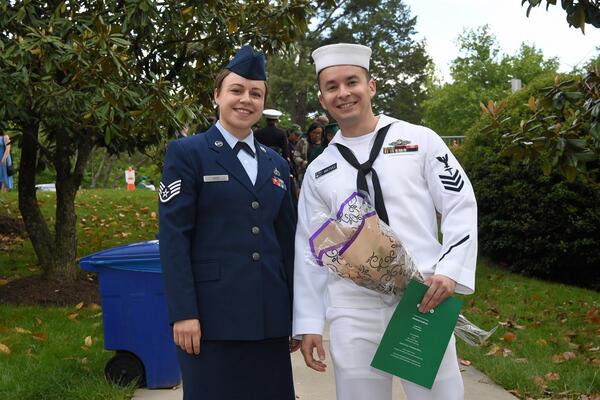 Let us celebrate with you on Social Media
Share your celebratory posts using the hashtag #MasonScience. You can share via the College of Science's social feeds - Instagram, Twitter and Facebook.
 
Social Media Templates
Use Mason and College of Science themed social media templates to celebrate your accomplishment. (Templates are made using PowerPoint and Canva.)
Memories from previous graduations.