The Geology, BA program aims to provide students with both high-quality conceptual knowledge and hands-on training in geology in preparation for careers within the earth-science field or for graduate studies in geology.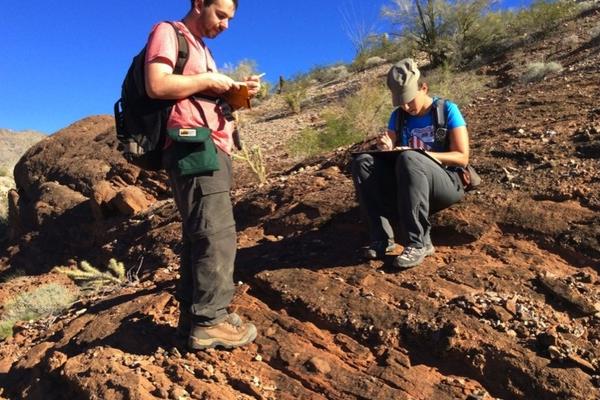 Program Highlights
This is a Green Leaf program. 
Mason Geology Program undergraduates have internships at local government agencies such as the US Geological Survey and the Smithsonian Institution.
Students have the opportunity as upper level students to mentor lower level students by joining the Learning Assistant program. Students may also join the Honors Program
Geology Program faculty have research projects around the world including around Europe, Peru, India, West Africa, and many more exciting locations.
Course Catalog
Review admission and course requirements for this degree:
A Geology degree  from George Mason University will open doors to many exciting, essential careers such as environmental scientist, resource extraction, geological hazard management just to name a few.
Our graduates have gone on to graduate school at leading institutions across the country and internationally.
Mason faculty are actively conducting research in the rock record, coastal processes, structural geology, paleontology and more.
Undergraduates play a vital role in this research, working directly with faculty members and graduate students on their research projects. Many Mason Geology Program undergraduates present research at local, regional, national and international scientific conferences. Several have also published their work with Mason Geology Program faculty.