The BA in Biology provides a sound liberal arts education with substantial experience in quantitative and analytical thought, along with preparation for related professions.
The program provides the strong background necessary not only for graduate study in the life sciences, but also enables students to develop careers in a wide variety of disciplines, including teaching, environmental management, microbiology, molecular biology, biotechnology, genetics, wildlife management, fisheries biology, and marine science. 
In addition to their Biology and related science classes, BA students take courses in the humanities, foreign language, social sciences and or the arts. The BA in Biology degree offers no concentration.
Undergraduate students joining us in the fall for a semester program in conservation, be sure to check out and apply to the Smithsonian Mason School of Conservation Halpin Family Endowment scholarship.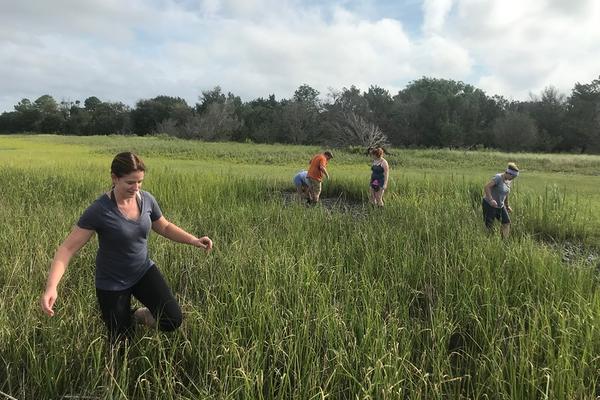 Program Highlights
Our curriculum prepares students for careers in the health sciences including medicine, dentistry, veterinary science, and related allied health disciplines.
We offer a lab-focused program, hands-on training, and award-winning faculty. 
Our proximity to Washington, D.C. gives us a unique opportunity to partner with many organizations and government agencies that deal with health sciences.
Course Catalog
Review admission and course requirements for this degree:
Why Choose This Degree?
The number of students majoring in Biology, making it the largest major in the College of Science and second largest at Mason. 
Average biology lab size: you're more than just a number.
The Biology Department supports the third largest herbarium in Virginia that contains over 80,000 plants specimens from around the world
Mason Biology Majors have participated in:
Cheetah Conservation Fund Internship
INOVA Biomedical Internship in Chronic Diseases 
Smithsonian Environmental Research Center (SERC) Internship Program
The Undergraduate Research Semester gives you the chance to get involved and immersed in the ongoing scientific research at Mason, working one-on-one with a Mason scientist.