The College of Science Alumni Chapter is a conduit for graduates, families, and supporters to network and discover new professional and business relationships and opportunities.
The College of Science was created in 2006 by melding the former School of Computational Sciences with the physical, mathematical, and life sciences from the former College of Arts and Sciences. The College's Alumni Chapter was launched in January of 2014 with 20 founding members.
For more information, email Evan DelDuke, Associate Director of Development for the College of Science, at edelduke@gmu.edu.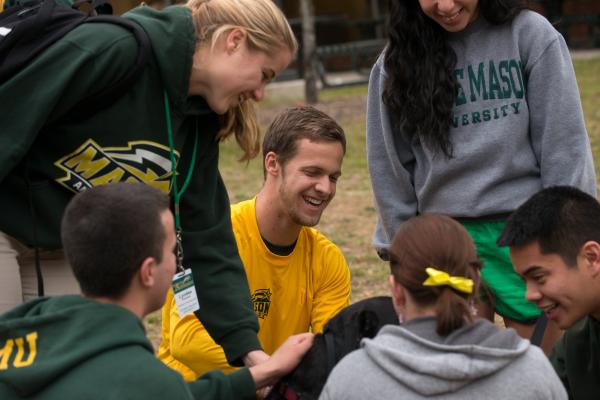 Volunteer
Get involved: see our events calendar below for more information.
Mentor a student by joining the Science Career Connection Program: our alumni-student connection tool! Once in the database, students will be able to search for you by their professional interests and reach out to you with career questions and requests. Pay it forward — share your industry experience, career path advice, and job search expertise. Fill out the form here if you are interested in getting more information!
Leverage your experience in a variety of ways. Participate in a lecture series, or visit a class related to your career field. Help current Patriots to explore different industries and career paths. Connect your employer to Mason to graduates, promote internships, and establish scholarships.
Contact Evan Del Duke (edelduke@gmu.edu) for more information.
Alumni Spotlight: Dr. Joseph Sakran
Dr. Sakran is an assistant professor of surgery, director of emergency general surgery, and associate Chief of the Division of Acute Care Surgery at the Johns Hopkins Hospital.  As a former victim of gun violence, Joe spends a significant portion of his time as a clinician, researcher, and advocate with a primary goal of reducing firearm death and disability in America.  He founded the organization @ThisIsOurLane, a platform to help unite healthcare providers and deliver one strong voice in ending gun violence.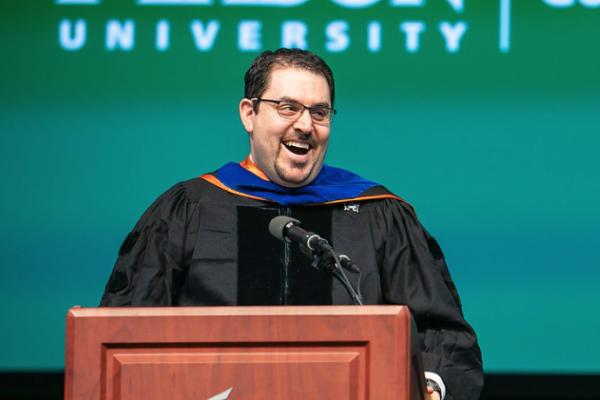 Frequently Asked Questions