Galileo's Science Cafe
Hear about the latest findings surrounding hot topics in science and medicine that affect our everyday lives and the decisions that we make. Join your family and friends for a free, casual, interactive science discussion. Learn from the experts and speak with them.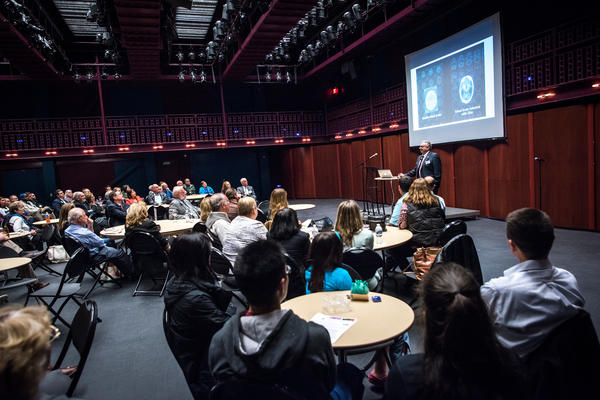 Evening schedule
Mason welcomes visitors who follow our recommended health and safety practices. Masks are not required for Galileo's Science Cafe, but ample auditorium seating is usually available for our guests who wish to socially distance themselves. 
In-person guests, join us at Verizon Auditorium on the SciTech Campus. Free parking for each session is provided for our guests across the street from the Verizon Auditorium in the Occoquan Lot. Remote guests will receive the Zoom link via email after registering. 
For in-person guests
6 to 6:50 p.m. Check-in at the Verizon Auditorium Lobby, then pick up your free light dinner and beverage. Enjoy dinner with other Galileo's Science Cafe guests in breakout rooms adjacent to the auditorium lobby
6:30 p.m.  Auditorium seating begins
7 to 8 p.m Scientific discussion
8 to 8:30 p.m. Ask the presenters! Questions from the audience
8:30 to 8:45 p.m. Meet the scientist and networking reception (optional)
9 p.m. Session closes
For remote guests
6:30 p.m. Log-in begins via Zoom
7 to 8 p.m. Scientific discussion
8 to 8:30 p.m. Q&A from the audience
8:30 to 8:45 p.m. Meet the scientist and networking reception (optional)
9 p.m. Session closes 
Galileo's Science Café 2023-2024 Sessions
Register for each session separately.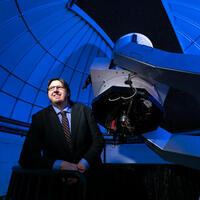 November 16, 2023 from 6 to 9 p.m.
 Title: How to find Earth 2.0
 Presented by Peter Plavchan
Description of talk: Over 5500 exoplanets have been confirmed or validated to orbit other stars over the past 30 years.  This revolution in our understanding of our Universe is driven by a multitude of advances in data analysis techniques and engineering to achieve unprecedented precision and accuracy. I will provide an overview of the several main methods we use to detect these distant exoplanets, and what we've recently learned from our discoveries.  I will present exoplanet research projects here at George Mason, and conclude with a look to the future of exoplanet discovery.  The race is on to find Earth-sized planets, understand their atmospheres with the James Webb Space Telescope and the future Habitable Worlds Observatory, and search for signs of life.
Plavchan is an Associate Professor of Physics and Astronomy at George Mason University, and the Director of the George Mason University Observatories. He earned his undergraduate degree in Physics at Caltech in 2001, his PhD from UCLA in 2006, and he has held appointments at the NASA Exoplanet Science Institute at Caltech, Missouri State University, and a visiting appointment at the University of Pennsylvania. Plavchan is an observational exoplanet astronomer, with a focus on the formation and demographics of planets around cool dwarfs, utilizing the radial velocity and transit detection methods. He is the PI of a NASA Probe Mission concept called EarthFinder, is a Co-PI of the MINERVA-Australis telescope array, regularly uses the NASA Infrared Telescope Facility iSHELL spectrometer for precise radial velocities, has served as an Executive Committee member of the NASA Exoplanet Program Analysis Group (ExoPAG), and has received multiple NASA Group Honor Achievement Awards. His research is currently supported by NASA, NSF, and the Mt. Cuba Astronomical Foundation, and his work has appeared in numerous local and national publications.
---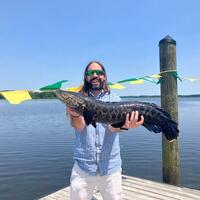 January 18, 2024 from 6 to 9 p.m.
 Topic: Monitoring Potomac Health with Fish Communities
 Presented by T. Reid Nelson
 Nelson, Assistant Professor, Department of Environmental Science and Policy, is a fisheries ecologist with research interests in basic fields of ecology, applied aspects of fisheries and aquatic resource management, and the intersection of these two avenues. Along those lines he is interested in movement and migration, life history diversity, age and growth, population dynamics, predator-prey interactions, and anthropogenic impacts on fishes and aquatic ecosystems. Nelson has worked in freshwater, estuarine, and marine ecosystems and have experience along the Atlantic, Gulf, and Pacific coasts of the United States. Given his broad interests, Nelson employs a wide variety of field, laboratory, analytical, and modeling techniques to investigate these research avenues.
---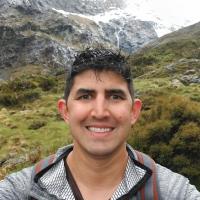 February 15, 2023 from 6 to 9 p.m.
 Topic: Quantum Computing
 Presented by Patrick Vora 
 Vora, Associate Professor, Department of Physics and Astronomy, received his PhD from the University of Pennsylvania in 2010 in experimental hard condensed matter physics. He has also developed expertise in ultrafast spectroscopy and quantum information through a postdoc at the Naval Research Laboratory. At George Mason University, Vora works with graduate and undergraduate students to study quantum phenomena in atomically-thin materials using optics, electronic transport, and magnetic measurements. He also is the Director of the George Mason University Quantum Science and Engineering Center.
Current research: Quantum phenomena dominate when materials are reduced to nano-scale dimensions and lead to diverse optical, electronic, and magnetic properties distinct from the bulk form. Using a range of optical and electronic experimental techniques, we study 2D materials (graphene, transition metal dichalcogenides, etc.), 1D materials (carbon nanotubes, DNA photonic wires, nanowire memristors), and heterostructures formed by combining these materials.
---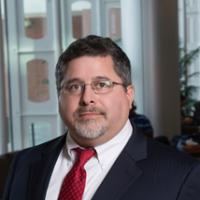 March 21, 2024 from 6 to 9 p.m.
 Topic: Novel Antimicrobials/Antivirals
 Presented by Barney Bishop
 Bishop is an Associate Professor in the Department of Chemistry and Biochemistry. His research focus includes: Humans and other animals produce a diverse array of biomolecules with potential biomedical applications. He is interested in studying the immune systems of animal species, primarily reptiles (e.g. American alligator and Komodo dragon), and identifying the molecules that they produce to defend against infection. Specifically, he is focused on antimicrobial peptides, which are essentially small proteins that are produced by the animals as part of their immune response to defend against infection. Antimicrobial peptides play complex roles in immunity that include exerting a direct antimicrobial effect as well as modulating inflammation and other aspects of immune response. Bishop's efforts have focused on the identification and development of novel antimicrobial peptides that may provide the basis for developing new antibacterial and antiviral therapeutics.
Explore previous sessions