The Galileo's Science Cafe Experience
Hear about the latest findings surrounding hot topics in science and medicine that affect our everyday lives and the decisions that we make! Bring your family and friends for a free, casual, interactive science discussion. Learn from the experts and speak with them.
To include everyone, our 2022-23 sessions will be conducted in a hybrid format via in-person and simultaneous Zoom webinar sessions.
Thank you for registering for each session HERE. 
In-person guests, join us at the Verizon Auditoriumon the SciTech Campus. Free parking for each session is provided for our guests across the street from the Verizon Auditorium in the Occoquan Lot. 
Remote guests, join us via live Zoom webinar HERE.
Evening Schedule:
face-to-face sessions: 
Mason welcomes visitors who follow our recommended health and safety practices. Masks are not required for Galileo's Science Cafe, but ample auditorium seating is usually available for our guests who wish to socially distance themselves.
For in-person guests:  
6:00-6:50 p.m. Check-in at the Verizon Auditorium Lobby, then pick up your free light dinner and beverage. Enjoy dinner with other Galileo's Science Cafe guests in breakout rooms adjacent to the auditorium lobby
6:30 p.m.  Auditorium seating begins
7:00-8:00 p.m Scientific discussion
8:00-8:30p.m Ask the presenters! Questions from the audience
8:30-8:45 p.m Meet the scientist and networking reception (optional)
9:00 p.m Session closes
For remote guests:
6:30 p.m Logon begins HERE
7:00-8:00 p.m Scientific discussion
8:00-8:30 p.m Q&A from the audience
8:30-8:45 p.m Meet the scientist and networking reception (optional)
9:00 p.m Session closes 

Are you a student who is age 15 or older in high school or is a university undergraduate? Are you interested in doing original STEM research? Check out Mason's  Aspiring Scientists Summer Internship program!
Galileo's Science Café 2022-2023 Sessions
Thursday, September 15, 2022

         
Dr. Summers is a Professor of Physics and Astronomy, College of Science, George Mason University, He is a planetary scientist who studies planetary atmospheres.He also teaches astronomy, astrobiology, planetary science, and atmospheric science/climate science at Mason. Dr. Summers has played a leading role in the NASA New Horizons mission to Pluto and the Kuiper Belt. 
Click HERE to watch a recording of this presentation.
Title: 

The James Webb Space Telescope: What Discoveries Await Us?
Abstract:  The NASA James Webb Space Telescope (JWST) is the largest and most complex space telescope in history. It has now begun scientific observations, having already returned some truly spectacular images of cosmos.  And expectations are high that future observations will revolutionize our understanding of the universe. JWST has several general science priorities. First, it can peer backward in time to observe the first stars and galaxies formed after the Big Bang, and thus help us understand the nature and role of dark matter and dark energy in sculpting galaxy formation as well as the largescale structure of the universe.  Second, JWST will be able to detect Earth-like planets more than 10,000 light years away and give us information on how those planets are distributed in the galaxy. This will provide critical information that will help us understand the processes that lead to the formation of habitable planets. And third, JWST will be able to detect key chemicals in the atmospheres of planets around nearby stars, and thus allow us to determine if Earth-like biology exists on those planets.  But of course, JWST will give surprises as well.  And those surprises could end up being the most important discoveries that allow us to understand more fully the nature of the cosmos.
---
Thursday, October 20, 2022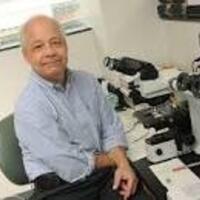 Title: Eavesdropping on the whispers of cancer to find new strategies to treat metastasis
Click

HERE

 to view a recording of this presentation. The passcode for the recording is &Kts2Al@
Abstract:  October is Breast Cancer Awareness Month. Breast cancer is the most commonly diagnosed cancer in women, (1 in 8), and breast cancer death rates are higher than those for any other cancer, besides lung cancer. Breast cancer suffering and death are caused by metastasis, the spread of cancer cells to other organs. Why doesn't the patient's own immune system recognize and kill the invading destructive cancer cells? Why do some patients suffer from highly aggressive metastatic spread? Research on metastasis has revealed the malevolent nature of cancer. Cancer wears an invisibility cloak to go unnoticed by the immune system, while quietly sabotaging any defending immune cells. Cancer also whispers to the patient's body pretending to be a healing wound or a growing embryo. This encourages cooperation to magnify the cancer's attack. We will present new discoveries that permit us to eavesdrop on the insidious beast tumor propaganda. We will present fresh strategies for opening the invisibility cloak and killing metastasis. 
---
Thursday, November 17, 2022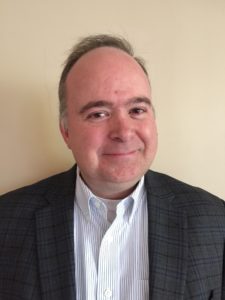 Title: 

How genomics helps us to save endangered species
Click HERE to view the recording of this presentation and audience questions.
Abstract:   Many endangered species have been rescued from extinction by the establishment of insurance populations outside of their natural habitats such as in zoos, a practice known as ex-situ conservation. Genetic management is a primary goal for sustaining such populations in order to preserve genetic diversity and minimize inbreeding. Data derived from genomes is being increasingly used to understand the history and inform the management of ex-situ populations. In my talk, I will present examples from my group's research program to show how genome data is being applied to gain insights about the genetic diversity and history of several endangered species and how this information enhances their conservation management.
---
No December session is scheduled during Mason's winter break.
---
Thursday, January 26, 2023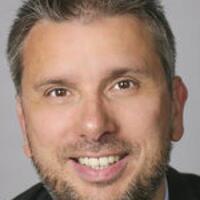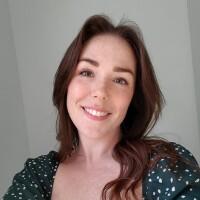 Title: 

Human–dog relationships as a working framework for exploring human-robot affiliation
Abstract: Social robots will be life-long companions of humans in the foreseeable future. Ethology suggests that human-animal behaviors provide a plausible solution in building social robots, avoiding the "uncanny valley" phenomenon of humanoid robots. In a series of studies, we investigate the psychoneurobiological mechanisms of human-robot affiliation (HRA) using human-dog relationships as a working framework. In a typical study, participants interact with a dog and/ or Sony's autonomous Artificial Intelligence RoBOt (AIBO) while completing several engagement sessions of structured play and performing trained commands with their companions. In addition to questionnaires to evaluate participants' beliefs about their companions, pre- and post-session saliva and urine samples are taken from both participants and dogs to determine endogenous oxytocin levels as biomarkers of HRA. Further, both human participants and dogs undergo functional neuroimaging while completing face- and video-watching tasks to reveal the psychoneurobiological signatures behind the formation and the development of HRA. Our overall hypothesis is that the neuropeptide oxytocin is a causal factor in establishing HRA and the human affiliation system serves as the driver of HRA. Our findings will provide objective measures and procedures for a roadmap of future basic and translational HRA research —leading to societal impact and practical implications for related fields and broader social innovations.
Click HERE to view the recording of this presentation. The passcode is 

b$pf5RB^
---
Thursday, February 16, 2023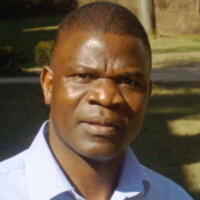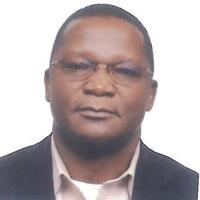 Maction Komwa,
Assistant Professor Department of Geography and Geoinformation Science 

and Paul Thangata, Ph.D. Head, Hub for Agricultural Policy Action (HAPA) at AGRA - Sustainably Growing Africa's Food Systems.

Title: Consolidated Research Project on the food systems transformation summit dialogues in Ghana, Rwanda and Malawi

Abstract: Sustainable food systems are at the center of the United Nations 2030 Agenda for Sustainable Development. This is so because the current state of food and agricultural systems are facing challenges in delivering healthy foods and undermining human and planet health. The number of people who are food in-secure in many countries continue to increase despite global efforts and commitments to end hunger in all its forms by 2030. This is an indication that the world is not on track to achieve Zero Hunger by 2030. The Food Systems Summit in September 2021 called for national governments to develop their strategies for transforming food systems that would nurture the health of future generations and enable a sustainable planet. The aim of the Summit was to deliver progress on all 17 of the SDGs through a food systems approach that would end hunger, achieve food security, and improve nutrition by 2030. 

 

The UN Summit took a "'multi-stakeholder" approach by bringing knowledgeable people drawn from private and development partners, academia, civil society, representatives from agencies, representatives from government ministries, networks of thousands of scientists, representatives from farmers, youth and indigenous peoples. This platform offered participants to engage meaningfully and identify national strategies with concrete impacts on food systems. In support of the SDGs, AGRA was at the center of this UN Summit to support the validation of sustainable food systems with a pilot study in Rwanda, Ghana, and Malawi. The main objective of this research project was to review, analyze and synthesize the National Dialogue reports including the key insights from landscaping and diagnostic analysis of the three target countries' food system.
 

The findings on the food affordability from the pilot study indicates that 70% of Malawians live under the poverty line which implies they cannot afford a healthy diet, and they consume infrequent meals, mainly from cheaper less nutritious cereals, resulting in high rates of undernourishment. Ghana is characterized by low diet quality and nutrition security, low production levels, affordability and demand for nutrient-dense foods among the population. In Rwanda, a healthy diet is unaffordable for 90% of people and requires price-lowering strategies to be in place.
 

To conclude, food systems play a very important role in many countries economy. Regrettably, most of the food systems are largely traditional/informal and have failed to provide health diets. In view of this, the reviewed strategic documents have revealed that the three target countries have national sectoral and cross-sectoral coordination mechanisms in place to integrate food systems transformation in support of the 2030 Agenda. Our research recommends some food systems transformation and policy interventions that could focus on restructuring to create an integrated food system with a clear delineation of initiatives, policies, etc.,
Click HERE to view a recording of this presentation. if needed, use passcode: x$N6?c&+
---
End of 2022-23 Galileo's Science Cafe sessions