2023 ASSIP Short Course: Aspiring Inventors' Club
2023 Aspiring Scientists Short Courses
Image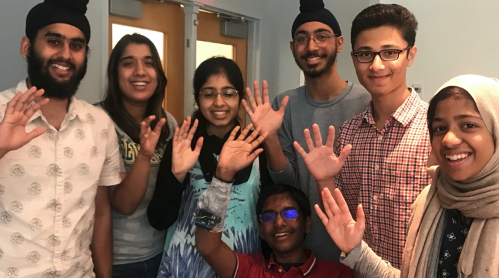 Aspiring Inventor's Club: Translating creating ideas into impactful inventions
Instructors: Marissa Howard, PhD and Lance Liotta, MD, PhD
The 2023 Aspiring Inventor's Fellowship Club will address the world's greatest challenges in engineering, global health, social wellness, and sustainability. Students will be able to choose a challenge area that will be advised by a local expert in the field.
The Aspiring Inventor's Fellowship Club is an intensive two-week course that teaches students the fundamentals of inventorship, product design, and commercialization. Students learn basic skills in creativity to identify problems and needs in the market to ultimately build a prototype solution to their identified problem. Students gain access to Mason's Innovation Exchange Lab for skills acquisition portion of this experience. This includes 3D printing, microelectronics, wearable device design, CAD/CAM computer design, and tutorial in a fully function fabrication workshop. By the end of the session, students will have developed an original patentable idea and will outline an entrepreneurial plan for rolling out their invented prototype.
Participation outcomes include:
Learn tools and strategies to enhance personal and group creativity

Practice identifying problems and brainstorming to generate original solutions and designs that serve an important public need

Identifying a patentable invention originality through patent and market research and analysis

Develop, model, and build functional prototypes for student designed solutions

Write an original, unique set of patent claims associated with the team's invention

Prepare and present a moving visual presentation and elevator pitch for the invention and the product
Meeting Times:
Sessions begin July 17 and run through July 28. Sessions will meet in-person three times a week (Monday, Wednesday, Friday) from 3 to 5:30 p.m.
Students are expected to attend the Graduation Symposium on August 10, 2023 to present their inventions and pitch their products.  Attendance at each session is strongly recommended; no make-up sessions are provided. Parents and special guests are invited to attend.
Fee: $750 per student
Location: Horizon Hall 1008, Fairfax Campus, George Mason University
Apply for the Aspiring Inventors Club
Example Success Stories: 2015-Present
Team Smart Sleeve:2017Built By Girls Competition Finalist, 2017 Conrad Challenge Semi-Finalist ; Congressional App Challenge Finalist for VA's 11th District ; 1st Place Technovation Regional Pitch Competition; Patent: A Noninvasive Wearable Biomechanical and Physiology Monitor for Injury Prevention and Rehabilitation. Licensed by Phase II Staffing and Contracting, LLC. Manassas, VA  Full Utility Awarded 2020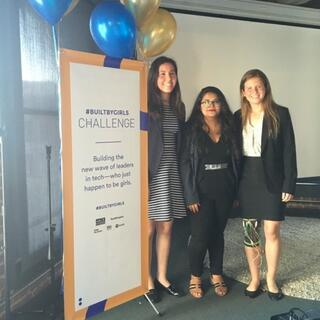 Smart PD3: A Multi-Platform, High Performance Computational Diagnostic Tool for Parkinson's Disease: 2018 Conrad Challenge Semi-Finalist
StrokeSave Alert System: A Novel, High Performance Mobile Application for Stroke Diagnosis using Deep Learning and Computer Vision": ExploraVisionHonorable Mention Award which is given to the top 10% of all ExploraVision projects submitted in 2019. ; Top 300 Regeneron STS Scholar;  2018 Congressional App Challenge Winner for Rep. Gerry Connelley.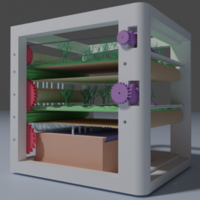 Unbox: A Non-Invasive Mental Health Monitor and Support Network for Adolescents: Conrad Challenge 2019 Innovator (Round 1 & 2); Diamond Challenge 2020 2nd Place Social Innovation Pitching Finalist
Gotcha Back: A Novel Force-Sensing Detector for Long-term Spinal Injury in Backpack Users: Conrad Challenge 2019 Innovator (Round 1 & 2)
MicroCounter: A Novel Method for Calculating the Concentration of Microplastics in Water Samples using a Proprietary Neural Network: Conrad Challenge 2019 Round 1 Finalist
AppleADay: A Multidisciplinary Method for Diagnosis of Anxiety in Healthcare Workers Using Passive Tracking: Conrad Challenge 2020 Innovator (Round 1 & 2)