ASSIP is a  competitive cutting-edge original research project program. 
We are searching for enthusiastic, creative students who are dedicated to performing hands-on research during the summer.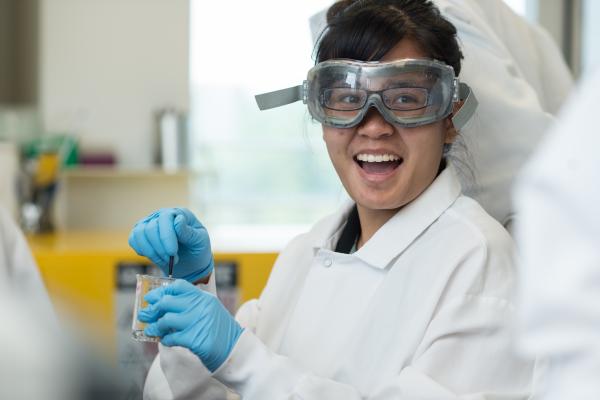 Applications
Important Dates for the 2023 Aspiring Scientists Summer Internship Program:

2023 ASSIP Application Deadline is Sunday, February 5, 2023, by 11:59 pm. 
Orientation, First Day: Tuesday, June 20, 2023 
Research Symposium and Celebration, Final Day: Thursday, August 10, 2023. 
Science, technology, engineering, and math courses completed, GPA, volunteer/work experience, and personal statements will be considered when reviewing applicants. Interviews will be scheduled for highly qualified candidates.  There is no minimum GPA and transcripts are not required. ASSIP is free to participants. 
The only cost to ASSIP applicants is a $25 nonrefundable application processing fee. Applicants with financial need can request a fee waiver code to avoid paying the application fee. They can email cosassip@gmu.edu and provide a current copy of their free/reduced lunch eligibility (high school students) or Pell Grant Aid letter (university students).
For safety and liability reasons, applicants must be 16 years old or older as of the first day of the program each year. Students may participate in the program for a total of three summer sessions.
Mentors select their internship formats-remote, in-person, or hybrid (some in-person and some remote). Some mentors have already indicated their format preferences on the Prospective 2023 ASSIP Mentors' page but many are undecided. 
Research laboratories for in-person and hybrid format internships are located at George Mason University's Science and Technology Campus (Manassas, VA), the Potomac Science Center (Woodbridge Campus), or the Fairfax Campus.  Students are responsible for their transportation. Usually, non-Mason interns may purchase low-cost general parking permits for use during ASSIP. ASSIP interns may ride free Mason shuttles which provide transportation throughout the area and between Mason's Fairfax and Manassas Campuses. Program hours are Monday through Friday, 9:00 am-5: 00 pm, for 30 hours/week except for July 4th when the university will be closed. 
We are likely to be able to arrange reasonably-priced campus housing for students 18 years and older at the start of the program; students must pay for that housing.  We are unable to arrange campus housing for minors. The program begins with a required orientation and training on Tuesday, June 20, 2023. The internship concludes with the required annual ASSIP Research Symposium and Celebration on August 10th, 2023. 
A letter of recommendation is notrequired and will not be accepted during the initial review process. Transcripts are neither requested nor accepted.