Dean's Advisory Board
The College of Science appreciates the expertise and guidance provided by the distinguished team of executives on the Dean's Advisory Board.
Robbie Barbero, PhD: Ceres Nanosciences
Chief Business Officer
At Ceres Nanosciences, Dr. Robbie Barbero works with the CEO and the rest of the team to drive business growth by supporting key product development programs and identifying new technology commercialization and industry partnership opportunities.
Robbie has over 15 years of experience operating across a range of responsibilities in the biotechnology sector, including in public policy, product development, manufacturing, and customer-facing roles.
Prior to joining Ceres, Robbie was the Assistant Director of Biological Innovation in the White House Office of Science and Technology Policy where he spent more than four years developing and implementing policy on global and national life science issues, including the BRAIN Initiative, the Precision Medicine Initiative, biotechnology regulatory policy, genome editing, reducing the organ transplant waiting list, cancer diagnostics for the developing world, the federal government's response to the Zika virus, student innovation and entrepreneurship, and federal R&D agency budgets. Robbie has extensive experience building and maintaining strategic partnerships with leading foundations, universities, private research institutes, non-profit organizations, federal agencies, and companies across a variety of scientific and technical topics.
Robbie received his Ph.D. in biological engineering from MIT, where he was a member of Professor Angela Belcher's Biomolecular Materials Group and led or co-led projects on antimicrobial peptides, carbon capture, and industrial biocatalysts. Robbie received various awards at MIT, including being named an MIT Presidential Fellow and a Siebel Scholar. Before graduate school, Robbie spent five years working for three biotechnology startups — GlycoFi (acquired by Merck), Quantum Dot Corporation (acquired by Invitrogen), and Nanostream. Robbie also holds A.B. and B.E. degrees in engineering sciences from Dartmouth College.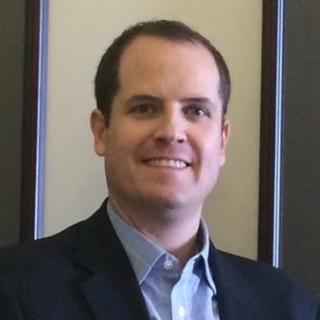 Horace Blackman: Leidos Health
Senior Vice President, Veterans Health
George Mason University Board of Visitors
Mr. Horace Blackman serves as Senior Vice President of Leidos' Veterans Health Line of Business.  He is responsible for leading the Program Area with a focus on securing and extending core federal business in the health arena — offering development through Operations and Sustainment (O&S) to their customers across the globe, and providing mission-critical advanced technology systems and services for federal government customers within the Department of Veterans Affairs
Prior to acquisition by Leidos, Horace served as Vice President of the Health & Life Sciences (H&LS) organization within Lockheed Martin's Information Systems & Global Solutions Civil business. Horace led a team of 1,900 employees who engineer solutions that enable federal healthcare agencies to be more secure and efficient. The team continues to support the important missions of customers such as the Centers for Disease Control and Prevention; the Centers for Medicare & Medicaid Services; the Department of Health and Human Services; the Social Security Administration; the Food and Drug Administration; and the Department of Veterans Affairs (VA).
Prior to joining Lockheed Martin in March 2014, Horace served as the VA Central Office (VACO) chief information officer (CIO) and director of VACO Information Technology (IT) Support Service, as well as a senior advisor to the VA Assistant Secretary for IT and the Undersecretary for Benefits. Before joining the VA in 2008, Horace spent 20 years in IT strategy planning in the private sector.
Federal Computer Week named Horace a 2014 Federal 100 Award winner, which honors government, industry and academic leaders in information technology for the federal government. Other recognitions include ComputerWorld magazine's 100 IT leaders in 2013, the Project Management Award for Green IT from the Association for Federal Information Resources Management and the Project Management Award for Green IT from the Government Information Technology Executive Council (GITEC).
Horace earned a Bachelor of Arts degree from George Mason University, double majoring in American studies and English. He earned a Master of Business Administration in management from the Darden Graduate School of Business Administration at the University of Virginia.  Horace also serves on the George Mason University Board of Visitors.
Image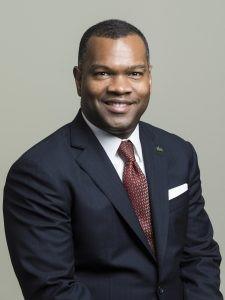 Richard Byrne: MITRE
Senior Vice President, Programs and Technology
Mr. Richard Byrne is the Senior Vice President for Programs and Technology at MITRE. He oversees the quality and impact of the technical staff and work program, including innovation, engagement, and capabilities.
Prior to this appointment, Rich served as senior vice president for programs and technology in MITRE's Center for Connected Government.  He was responsible for the successful execution of MITRE's work with the Centers for Medicare & Medicaid Services; the departments of the Treasury, Veterans Affairs, and Health and Human Services; the Internal Revenue Service; and the U.S. Courts. He also led the corporate technical centers that support systems engineering, health transformation, enterprise strategy and transformation, and information technology.
Previously, Rich was Senior Vice President and general manager of MITRE's Command and Control Center (C2C), an operating center within the National Security Engineering Center (NSEC), a federally funded research and development center sponsored by the Department of Defense. He was responsible for the definition and execution of Air Force, Army, Navy, Marines, and joint defense programs. Concurrent with his C2C responsibilities, Rich also served as deputy director of the NSEC, focusing on strategic planning and work-program shaping in alignment with the NSEC annual program plan.
Before joining MITRE, Rich was the engineering manager at VTC, a semiconductor startup in Bloomington, Minn. From 1980 to 1985, he was the technical manager of VLSI Design Methods for telecommunication at ITT's Advanced Technology Center in Shelton, Conn. Rich is a member of the IEEE and the Armed Forces Communications and Electronics Association (AFCEA) and received the 2013 Association of Old Crows Executive Management Award, the 2010 AFCEA International Benjamin H. Oliver Gold Medal for Engineering, the 2006 AFCEA International Meritorious Award for Engineering, and the 2004 AFCEA International Golden Link Award. He served as the chair of the Semiconductor Research Corporation's Design Sciences Board for two years and was a contributor to the first International Technology Roadmap for Semiconductors.
Rich received a bachelor's degree in electrical engineering and a master's degree in electrical engineering and computer science from MIT. He is a 2006 graduate of the Harvard Business School General Management Program, where he was elected class speaker.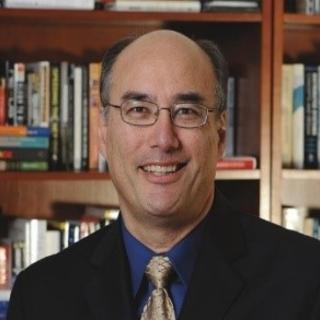 Vikas Chandhoke, PhD: George Mason University
Professor and Founding Dean, College of Science
Dr. Vikas Chandhoke has served George Mason University in a variety of faculty and administrative capacities for more than 20 years. His administrative roles at Mason included the Vice President of Research and Economic Development, President of the George Mason University Research Foundation, the first Dean of the College of Science, and the Director of Research Centers. In these positions he was engaged in cultivating academic offerings and research programs and establishing collaborative initiatives with regional and international partners to support strategic goals.
An innovative leader, Vikas implemented novel research programs in molecular medicine, infectious diseases, and bioinformatics as well as developed synergistic, cutting-edge translational research opportunities to bring personalized medicine to the forefront of patient care. Over the years, he has developed several collaborative research programs with community corporate and institutional partners including the INOVA Health care system, Virginia Commonwealth University, University of Virginia, Georgetown University and others.
Vikas' academic and research interests are concentrated in translational research on metabolic disorders and liver diseases using genomics, metabolomics, and other emerging new approaches and technologies to address contemporary issues. He has published in several scholarly journals with his collaborators. Vikas Chandhoke is currently a Professor in the School of Systems Biology.
Image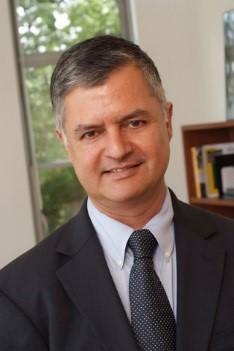 Bryant Dunetz: Side-Out Foundation
Chief Operations Officer
Mr. Bryant Dunetz's 40-year professional and executive career spans multiple fields of R&D, engineering, and procurement in business and government. He was a charter member of the US Government's Senior Executive Service during the Carter and Reagan administrations where he was responsible for international research and development programs. He has held positions as an Assistant Director of a leading government laboratory and project manager of technology projects in the US and abroad. His achievements as an executive in sensitive international negotiations have brought him numerous awards from the US and foreign governments.
In 1990, Bryant retired from the government and founded CICAT Networks to deliver telecommunications access to global companies. In 1996 he founded Telco Exchange, the first web portal to price and order voice and data services nationwide. In 2000 he founded Rivermine Software, providing enterprise level telecommunications management software to Fortune 1000 companies. In 2007, Bryant and family members founded the Side-Out Foundation to raise money for advanced clinical trials in the treatment of metastatic breast cancer which he currently continues to run today. In 2016 Bryant received approval of the George Mason University, College of Science to establish the Side-Out Foundation Bio-Informatics Group at the Center for Applied Proteomics & Molecular Medicine with the mission focused on Metastatic Breast Cancer.
Bryant is a graduate engineer. He served in the US Army and attended executive programs at Wharton Business School, Harvard Kennedy School and the Defense University. He is active in the Northern Virginia technology community and a respected leader in organizing and managing Metastatic Cancer Clinical Trials.  Bryant lives in Bluemont, Virginia where he spends his free time breeding and training horses.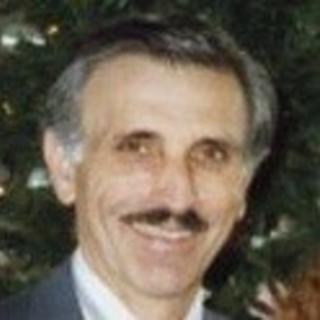 Ross Dunlap: Ceres Nanosciences
Founder and Chief Executive Officer
Ross Dunlap is a founding member of Ceres Nanosciences and the current CEO. Ross is responsible for directing strategic and operational activities, capital fundraising, product sales and marketing, and industry collaborations and partnerships.
Ross brings 20 years of experience working in operational and strategic business development. He began his career with Arthur Andersen's Business Consulting practice, working with start-up technology companies, developing solutions to establish and maintain critical business operations. Following this, Ross spent five years with Washington Consulting, Inc., a DC based consulting firm, which he helped start from the ground up and grow into a successful and profitable consulting organization. Throughout his business career, Ross has worked across a range of industries, technologies, and processes to help organizations successfully achieve operational capability and profitability.
Ross is active in the business and life sciences community in Virginia. He is on the board of the Virginia Biotechnology Association and serves as an adviser to Prince William County's economic development office and is a member of the county's Life Sciences Leadership Group.
Ross graduated with a BS in Commerce from the McIntire School of Commerce at the University of Virginia.
Image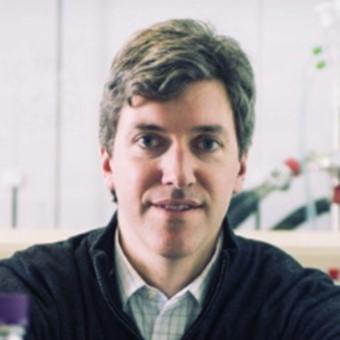 Cohava Gelber, PhD: Serpin Pharma
Executive Chairperson
Cohava Gelber, PhD, MBA, is an executive with over 25 years of experience in discovery and development of immune therapeutics and diagnostics for cancer, autoimmune disease, allergies and infectious diseases. Dr. Gelber held various executive positions in academia (Duke University) and biopharmaceutical companies (ImmuLogic Pharmaceutical Corporation, Molecular Discoveries and MannKind Corporation).
Dr. Gelber has recently launched Caerus Discovery, LLC (CDL) with support from Biowa/Kyowa Hakko Kirin. CDL's mission is to discover and develop new antibody-based therapeutics and diagnostics.  Prior to founding CDL, Dr. Gelber served as the Chief Scientific & Technology Officer of ATCC, VP of R&D for MannKind Corp- a public company developing therapeutics for diabetes, cancer and autoimmune diseases and was responsible for non-clinical development and clinical immune safety of drugs from pre IND through phase III clinical trials. Dr. Gelber received her Ph.D. from the Weizmann Institute, her MBA degree from Cornell University and post doctorate training at Stanford University.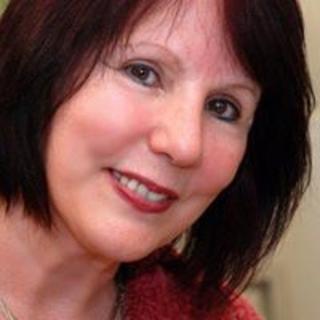 Dr. Gelber published numerous scientific manuscripts and textbook chapters and she is the inventor of 16 granted patents and 57 patent applications.
Nicole Geller: Wiljax, LLC
Founder
Former founder and CEO of GCS, Inc., Ms. Nicole Geller advises business owners on gaining clarity and focus in their strategic growth to realize successful exits. This includes ensuring strategic plans are integrated throughout the enterprise — from hiring to business development — to fully transform and align their organizations to meet their desired goals.
After nearly 20 years as the founder and CEO of a top government contracting company, Nicole, who had previously advised other entrepreneurs on exit strategies and negotiations, sold her company. Based on her experience as both a leader in business development and management, and as a veteran of a hard-won exit victory, Nicole today helps other business owners to gain clarity and focus in their strategic growth to realize successful exits. This includes ensuring strategic plans are integrated throughout the enterprise — from hiring to business development — to fully transform and align their organizations to meet their desired goals.
Having experienced first-hand market pivots, uncontrolled/controlled growth, mid-size business challenges, commoditization of services, M&A and executive team building, Nicole understands the factors and best practices that can be invaluable to driving economic value to sellers.
Prior to starting her former company, GCS, Inc., Nicole was a senior executive at Booz Allen Hamilton and PRC, where she managed large federal, commercial and international contracts, subcontracts, proposals and negotiations. In these roles, she became known as the "go to" resource to solve complex, highly visible problematic business areas, both internal and external.
Nicole graduated with a B.S. in Economics from George Mason University and currently serves on the GMU Foundation Board of Trustees.
Image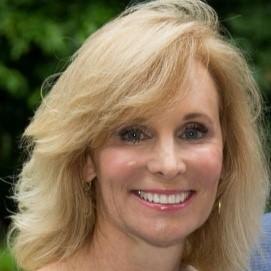 Anne Gruner: J.K. Gruner and Associates, Ltd.
Vice President
Ms. Anne Gruner is the Vice President and co-owner of J.K. Gruner and Associates, Ltd, a consultancy specializing in global business intelligence, risk management, investigations, and problem solving.
Anne was a career Intelligence Officer at the Central Intelligence Agency (CIA), where she specialized in the former Soviet Union, arms control treaties and negotiations, and the proliferation of weapons of mass destruction. Working during the height of the Cold War until the collapse of the Soviet Union, she rose to Senior Executive Level-4 (SIS-4). She spent 15 years in management positions of increasing responsibility from small units to offices of hundreds of personnel, serving as Deputy Director of the Weapons Intelligence, Non-Proliferation, and Arms Control Center (WINPAC), Deputy Chief of the Arms Control and Intelligence Staff (ACIS), Deputy Chief of the Russia Analysis Group, and Chief of the Soviet Security Forces Division.
Anne represented the Intelligence Community at National Security Council and Senior Interagency meetings, and served as an advisor to Ambassador John Bolton in negotiating the Strategic Offensive Reductions Treaty signed by President George W. Bush and Russian President Putin in 2002. Ms. Gruner oversaw finished intelligence on the nuclear balance and threat, the security of Russian nuclear weapons and fissile material, the destruction and consolidation of Russian nuclear forces, the transfer of Russian nuclear and missile technology, the danger of unauthorized launch of nuclear weapons, and the regional conflicts in Chechnya, Armenia-Azerbaijan, and Abkhazia-Georgia.
Anne lived and worked abroad for five years, serving in the U.S. Embassy in Paris, France and on the U.S. delegation to the U.S.-Soviet Intermediate Range Nuclear Forces (INF) Treaty Negotiations in Geneva, Switzerland. She has traveled extensively in Europe and in the former Soviet Union.
Anne retired early from the CIA with the Distinguished Intelligence Medal in order to attend the Georgetown University Law Center, where she obtained her Juris Doctor in 2006. She then served as a law clerk to the Honorable Gaylord L. Finch, Jr. of Fairfax County Circuit Court and subsequently practiced family law at Fite, O'Brien and Anderson, LLP. During law school, she was a summer Associate at Troutman Sanders, LLP and a legal intern at Northrop Grumman Corporation/Tasc, Inc.
Anne has a Juris Doctor from Georgetown University, a Master of Law and Diplomacy from The Fletcher School of Law and Diplomacy, Tufts University; and a Bachelor of Science in Foreign Service from Georgetown University. She is a recent member of the George Mason University Board of Visitors.
Image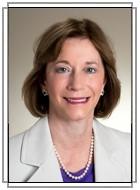 Faisal Hasan: CARFAX, Inc
General Manager, Data Acquisition and Public Policy
Faisal Hasan initiated and developed CARFAX's highly successful government relations and public sector outreach program to all levels of government in the United States and Canada. Responsible for all aspects of local, state/provincial and federal government relations and data acquisition efforts across North America, including consulting on European public policy issues.
In his over 17 years at CARFAX, Faisal has been responsible for helping to build CARFAX's Vehicle History Database through public and private data acquisition efforts across North America, including overcoming legislative and regulatory hurdles to data access. Faisal focuses on CARFAX's efforts to analyze and secure data to feed the CARFAX "Onetime to Lifetime" GamePlan and develop future CARFAX products.
Faisal earned his B.A. in Government & Politics at George Mason University and his M.A. in Government at the Johns Hopkins University. Faisal has been a Fairfax County resident for over 35 years. He's married with four children (two at W.T. Woodson HS and two at George Mason University).
Image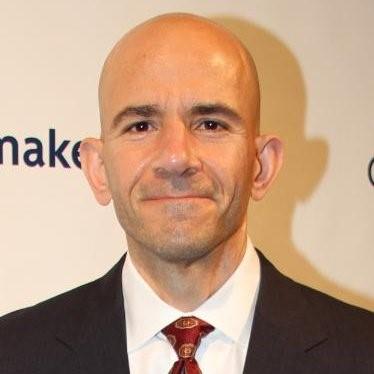 Walter McLeod: Eco Capitol, LLC
Managing Director
Mr. Walter L. McLeod has more than 25 years of executive experience in business development and government relations in the energy and environment sectors. He has been actively engaged in advanced energy development and finance in the US and internationally for seven years.
Walter is the Founder and Managing Director of Eco Capitol Companies, where he has served as a senior advisor to energy companies, investors, trade associations and think tanks. Walter has been an active leader in shaping clean energy policy in the United States for many years. He was appointed to serve on the original "Utility 2.0" project steering committee commissioned by the United Nations Foundation. Walter was also appointed to the "Value of Solar" stakeholder committee commissioned by the Virginia General Assembly.
Walter is a Managing Director with VSF Solar, a Virginia-based solar project development and finance company with a pipeline of over 80 MW (ac) in the Commonwealth. He is a co-founder and Managing Partner with Clean Power Group Africa, a San Francisco-based independent power producer, developing more than 50 MW (ac) of utility-scale solar projects in sub-Sahara Africa. Walter is also co-founder of the recently established Global Energy and Innovation Institute.
Walter has served on several boards and advisory committees, including the George Mason University Alumni Association, American Council on Renewable Energy, Chemical Angels Network and SURGE Ventures Accelerator, to name a few. He currently serves on the George Mason University Board of Visitors. Walter earned an M.S. in chemistry from the College of Science at George Mason University, and a B.A. in chemistry from the Virginia Polytechnic Institute and State University.
Image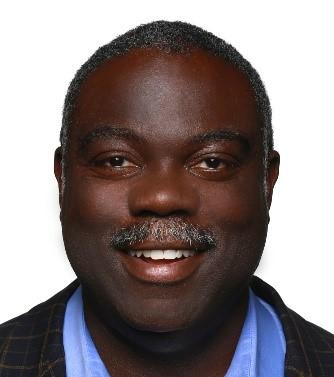 Patrick O'Neil, PhD: Spaceflight Industries
Director, Machine Learning & Artificial Intelligence
Dr. Patrick O'Neil is the Chief Data Scientist at BlackSky, a global monitoring firm leveraging high resolution satellite imagery and advanced artificial intelligence to map global activity in real-time. In this role at BlackSky, he is responsible for building BlackSky's analytics business and developing cutting edge artificial intelligence systems.
With extensive technical expertise in statistical modeling, deep learning, and mathematical modeling, Patrick has spent his career building artificial intelligence solutions in the remote sensing domain. A a strong proponent of STEM education, Patrick teaches university courses on machine learning for remote sensing and is an advisor to the Virginia Department of Education's data science initiative. Prior to working at BlackSky, Patrick worked as a research scientist for geospatial intelligence companies including SPADAC, GeoEye, and OpenWhere.
In 2017, Dr. O'Neil received his Ph.D. in Mathematics from George Mason University where his research concerned analyzing point clouds using methods in topological data analysis. While at George Mason, Patrick led industry outreach efforts for the Mathematics department and worked alongside researchers at Berkeley National Laboratory developing high performance computing solutions for materials science research. Prior to his Ph.D. work, Patrick received his bachelor's degree in mathematics from Virginia Tech.
Image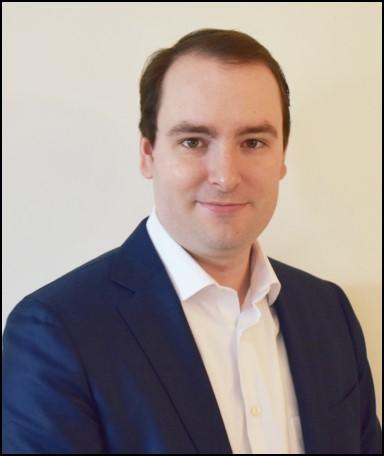 Senator J. "Chap" Petersen: Chap Petersen & Associates
State Senator- 34th Senate District; Attorney
The Honorable John Chapman "Chap" Petersen represents central and western Fairfax in the Virginia State Senate.
Chap has been an attorney in private practice since 1994, successfully representing thousands of local people and businesses. In 2011, his peers selected him as one of thirty "Leaders of the Law" in Virginia.  His law firm, Chap Petersen & Associates, PLC, is located in downtown Fairfax, near the historic Fairfax County courthouse.
Chap began his career in politics by serving on the Fairfax City Council (1998-2002) and as a member in the Virginia House of Delegates (2002-2006).  In 2007, the voters of the 34th Senate District elected Chap as their State Senator. As a Democratic challenger, he defeated the incumbent in one of the most expensive legislative races in Virginia history. In doing so, he walked the entire district and wore out several pairs of shoes.
Chap is a student of Virginia history, authoring his college thesis on economics and politics in antebellum Virginia. He enjoys traveling the Commonwealth with his family.
Chap's other love is competitive sports and the outdoors. He is a long-time member of the Northern Virginia Rugby Football Club "Old Boys."  He has completed the Marine Corps Marathon three times and the Richmond Marathon twice.
Chap's family has a long history in the Fairfax and Chap is a graduate of Fairfax High School (1986), Williams College (1990) and the University of Virginia Law School (1994).
Image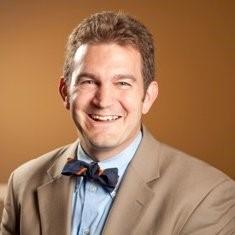 Geoff Stearn: Ligado Networks
Senior Vice President, Strategic Initiatives
Mr. Geoff Stearn is Ligado's Senior Vice President, Strategic Initiatives.  At Ligado, Geoff is responsible for the company's strategies related to unmanned aviation systems, content delivery networks and advanced services to critical infrastructure providers.  Prior to Ligado, Geoff was Vice President of Spectrum Resources for Nextel Communications, where he was the executive responsible for the company's wireless spectrum acquisition and development initiatives.  In this position, he oversaw a multi-billion dollar spectrum acquisition program and was a leader in the company's efforts to reconfigure the 800 MHz spectrum band.
Geoff began his career with McCaw Cellular Communications, which was the largest independent wireless company in the United States before being acquired by AT&T in 1994.  At McCaw, he held various corporate and field management positions in regulatory, site development, technical operations and business operations areas.
Geoff is a graduate of the University of Maryland and holds a bachelor's degree in Government and Politics.  He also holds a master's degree in Business Administration from the George Washington University.
Image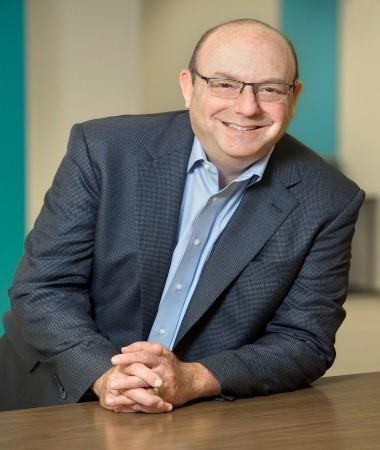 Jeanne Tisinger: Central Intelligence Agency
Deputy Director for Support
Ms. Jeanne C. Tisinger was appointed Deputy Director of CIA for Support (DDS) in October 2013 by D/CIA John Brennan.  In her role as DDS, she oversees the Agency's business operations, including physical/personnel/cyber security operations, financial services, supply chain management, real estate acquisition and facilities operations, medical support, human resources, and associated business systems.
Prior to her role as DDS, Jeanne was the Chief Information Officer (CIO) where she held worldwide responsibility for end-to-end Enterprise Information Technology (EIT) strategy, architecture development, infrastructure operations and service delivery.  A notable accomplishment during her tenure was the establishment of private cloud services via a strategic relationship with Amazon Web Service (AWS) for the Intelligence Community.  In her previous position, Director of the Office of Global Infrastructure (OGI), she was responsible for delivering integrated, survivable, and secure global infrastructure (both facilities and information technology) services for the CIA and the intelligence and foreign affairs communities.  In this role, she ensured the U.S. Intelligence Community had the infrastructure support necessary to collect, analyze, disseminate, and protect intelligence critical to the safety of the nation.
Jeanne joined the CIA in 1983 and spent the first 17 years of her career in various technical assignments, including leadership roles in program management, engineering, systems operations, and customer service.
Jeanne serves on the Board of Directors for Northwest Federal Credit Union and Chairs the Technology Committee.  Jeanne's honors include being named by Washingtonian Magazine as a 2013 Top 100 Tech Titan for the National Capital Region, Information Week's Top 25 Public CIO's, and FedScoop's top 10 Most Influential Women in Federal IT.  She is a recipient of the Presidential Meritorious Rank Award in 2011 and the Presidential Distinguished Rank Award in 2014.
Image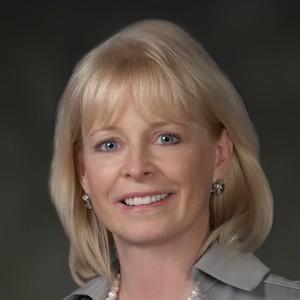 Christopher Tucker, PhD: Yale House Ventures
Principal
Dr. Christopher Tucker manages Yale House Ventures, a portfolio of social ventures and technology companies, and public entrepreneurship initiatives that span the worlds of energy, geospatial, sensor, cyber-security, open source, and social media technologies, across the domains of defense/intelligence, international affairs, civilian government, commercial industry, NGOs, and academe.
Chris was previously President and CEO of a geospatial intelligence technology company that he took from start-up to its acquisition by ERDAS, where he served as Senior Vice President for the Americas and National Programs.
Chris is Chairman-elect of the American Geographical Society. As the creator of MapStory.org, the atlas of change that everyone can edit, Tucker serves as Chairman of the Board of Trustees of the MapStory Foundation. Tucker is also on the Board of Directors for the Open Geospatial Consortium. Tucker has served on the Defense Science Board's Intelligence Task Force, the National Research Council's Committee on NGA's GEOINTResearch Priorities, and the Secretary of the Interior's National Geospatial Advisory Committee.
Chris was the founding Chief Strategic Officer of In-Q-Tel, the CIA's venture capital fund, focusing his efforts on developing In-Q-Tel's overall strategy for tackling the Agency's priority technology problems. Before that, he served as Special Advisor to the Executive Vice Provost of Columbia University, where he was responsible for a range of issues having to do with strategic institutional development, R&D portfolio management, federal science and technology policy and the organization of interdisciplinary research. While at Columbia University, Chris co-founded the Center for Science, Policy and Outcomes.
Image