Dean's Advisory Board
The College of Science appreciates the expertise and guidance provided by the distinguished team of executives on the Dean's Advisory Board.
Robbie Barbero, PhD: Ceres Nanosciences
Chief Business Officer
At Ceres Nanosciences, Dr. Robbie Barbero works with the CEO and the rest of the team to drive business growth by supporting key product development programs and identifying new technology commercialization and industry partnership opportunities.
Robbie has over 15 years of experience operating across a range of responsibilities in the biotechnology sector, including in public policy, product development, manufacturing, and customer-facing roles.
Prior to joining Ceres, Robbie was the Assistant Director of Biological Innovation in the White House Office of Science and Technology Policy where he spent more than four years developing and implementing policy on global and national life science issues, including the BRAIN Initiative, the Precision Medicine Initiative, biotechnology regulatory policy, genome editing, reducing the organ transplant waiting list, cancer diagnostics for the developing world, the federal government's response to the Zika virus, student innovation and entrepreneurship, and federal R&D agency budgets. Robbie has extensive experience building and maintaining strategic partnerships with leading foundations, universities, private research institutes, non-profit organizations, federal agencies, and companies across a variety of scientific and technical topics.
Robbie received his Ph.D. in biological engineering from MIT, where he was a member of Professor Angela Belcher's Biomolecular Materials Group and led or co-led projects on antimicrobial peptides, carbon capture, and industrial biocatalysts. Robbie received various awards at MIT, including being named an MIT Presidential Fellow and a Siebel Scholar. Before graduate school, Robbie spent five years working for three biotechnology startups — GlycoFi (acquired by Merck), Quantum Dot Corporation (acquired by Invitrogen), and Nanostream. Robbie also holds A.B. and B.E. degrees in engineering sciences from Dartmouth College.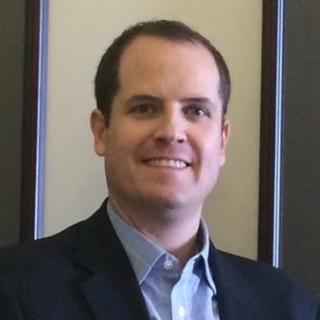 Cohava Gelber, PhD: Serpin Pharma
Executive Chairperson
Cohava Gelber, PhD, MBA, is an executive with over 25 years of experience in discovery and development of immune therapeutics and diagnostics for cancer, autoimmune disease, allergies and infectious diseases. Dr. Gelber held various executive positions in academia (Duke University) and biopharmaceutical companies (ImmuLogic Pharmaceutical Corporation, Molecular Discoveries and MannKind Corporation).
Dr. Gelber has recently launched Caerus Discovery, LLC (CDL) with support from Biowa/Kyowa Hakko Kirin. CDL's mission is to discover and develop new antibody-based therapeutics and diagnostics.  Prior to founding CDL, Dr. Gelber served as the Chief Scientific & Technology Officer of ATCC, VP of R&D for MannKind Corp- a public company developing therapeutics for diabetes, cancer and autoimmune diseases and was responsible for non-clinical development and clinical immune safety of drugs from pre IND through phase III clinical trials. Dr. Gelber received her Ph.D. from the Weizmann Institute, her MBA degree from Cornell University and post doctorate training at Stanford University.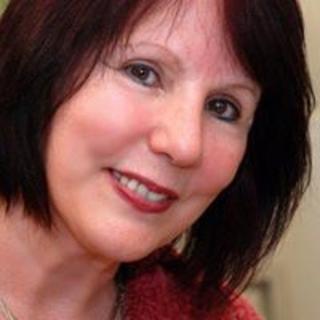 Dr. Gelber published numerous scientific manuscripts and textbook chapters and she is the inventor of 16 granted patents and 57 patent applications.
Walter McLeod: Eco Capitol, LLC
Managing Director
Mr. Walter L. McLeod has more than 25 years of executive experience in business development and government relations in the energy and environment sectors. He has been actively engaged in advanced energy development and finance in the US and internationally for seven years.
Walter is the Founder and Managing Director of Eco Capitol Companies, where he has served as a senior advisor to energy companies, investors, trade associations and think tanks. Walter has been an active leader in shaping clean energy policy in the United States for many years. He was appointed to serve on the original "Utility 2.0" project steering committee commissioned by the United Nations Foundation. Walter was also appointed to the "Value of Solar" stakeholder committee commissioned by the Virginia General Assembly.
Walter is a Managing Director with VSF Solar, a Virginia-based solar project development and finance company with a pipeline of over 80 MW (ac) in the Commonwealth. He is a co-founder and Managing Partner with Clean Power Group Africa, a San Francisco-based independent power producer, developing more than 50 MW (ac) of utility-scale solar projects in sub-Sahara Africa. Walter is also co-founder of the recently established Global Energy and Innovation Institute.
Walter has served on several boards and advisory committees, including the George Mason University Alumni Association, American Council on Renewable Energy, Chemical Angels Network and SURGE Ventures Accelerator, to name a few. He currently serves on the George Mason University Board of Visitors. Walter earned an M.S. in chemistry from the College of Science at George Mason University, and a B.A. in chemistry from the Virginia Polytechnic Institute and State University.
Image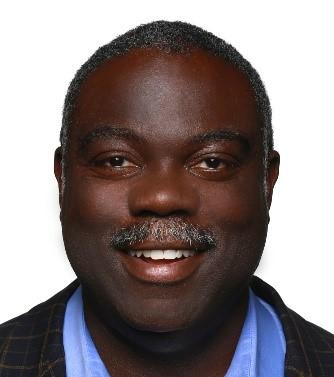 Mark Monson: President, COS Alumni Chapter
Starting his career as a laboratory technician for Fairfax County government, Mark is retired from Virginia state government in Richmond after nearly 40 years of service to the citizens of the Commonwealth.  While in Richmond, he served a number of state agencies where his responsibilities included all aspects of administrative, finance, and support services, ranging from training to budgeting and accounting to strategic planning and disaster recovery to procurement and contracting to human resources and information systems to fleet and physical plant management to the operation of state government offices in foreign countries.  Mark retired from the Department of Health Professions in 2014 where he served as Deputy Director, responsible for the agency's administration, finance, licensing, and support services.  Mark served 2 terms (2015-2022) as a citizen member of the Virginia Board of Nursing, first appointed by Governor Terry McAuliffe then reappointed by Governor Ralph Northam.  In addition to being a recipient of the Distinguished Alumni award from George Mason University's College of Science, Mark is a recipient of the Patrick Henry Award for distinguished service to the Commonwealth, given by Governor James Gilmore.
Mark received his BS in Biology from George Mason University in 1974, an MSA with a concentration in Public Administration from The George Washington University in 1977, and a certificate in Information Systems from Virginia Commonwealth University in 1990.  Mark is also a graduate of the Commonwealth Management Institute, the Virginia Collaborative Leaders Program, and the Virginia Executive Institute. 
Mark is a very active Mason alumni, currently serving as President of the College of Science alumni chapter and was the alumni representative on Mason's Master Plan Steering Committee.  As a donor, Mark has established 3 endowments through the GMU Foundation.  A firm believer in life-long learning, he takes classes at Mason each semester through the Senior Citizens Tuition Waiver program. 
Mark is the first of 8 of his extended family who are Mason alumni, including his brother, his 2 children, his son-in-law, and his step daughter.  Mark lives in Fairfax with his partner Alice and has two grandchildren (whom he hopes will both be Mason alumni one day).
Richard Morris: Decision-gates
Richard G. Morris is the President of Decision-gates and a retired federal official who worked in support of the United States Department of Labor's Division of Youth Services in Washington, D.C.
As a Workforce Development Specialist Richard was in the labor resource and youth development fields for over twenty years. He has worked with such organizations as the National Job Corps Coalition, the Home Builders Institute, members of Congress, the National Office of Job Corps, the US Department of Health and Human Services, and the US Department of Justice's Office of Juvenile Justice and Delinquency Prevention/ Coordinating Council.
Mr. Morris provided extensive oversight, technical assistance, and analysis on behalf of a wide variety of partners and stakeholder groups involved in youth programming. Government investments in both formula-funded and discretionary grant programs fostered the Labor Department's highly regarded Youth Opportunity grants; a $1 billion, five-year initiative. More recently focus shifted to reentry-based programming for at-risk, justice-involved youth, and adults following a period of out-of-home placement or incarceration.
The combined strategies and partnerships developed by such efforts helped to identify a growing number of effective workforce models and practices at state and local levels that in turn served to improve labor resource outcomes for targeted populations.
Prior to his work in youth development Richard spent 20 years in the Information Technology industries. Here Richard supported front and back-office banking functions along with city management of data processing services at various senior level positions for cities, major national companies, and government contracts. He resides in Annandale, Virginia and in his spare time enjoys supporting local service-based organizations, playing golf and practicing, Tai Chi Chuan.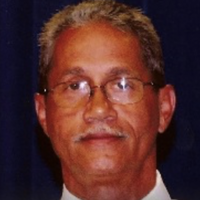 Patrick O'Neil, PhD: Spaceflight Industries
Director, Machine Learning & Artificial Intelligence
Dr. Patrick O'Neil is the Chief Data Scientist at BlackSky, a global monitoring firm leveraging high resolution satellite imagery and advanced artificial intelligence to map global activity in real-time. In this role at BlackSky, he is responsible for building BlackSky's analytics business and developing cutting edge artificial intelligence systems.
With extensive technical expertise in statistical modeling, deep learning, and mathematical modeling, Patrick has spent his career building artificial intelligence solutions in the remote sensing domain. A a strong proponent of STEM education, Patrick teaches university courses on machine learning for remote sensing and is an advisor to the Virginia Department of Education's data science initiative. Prior to working at BlackSky, Patrick worked as a research scientist for geospatial intelligence companies including SPADAC, GeoEye, and OpenWhere.
In 2017, Dr. O'Neil received his Ph.D. in Mathematics from George Mason University where his research concerned analyzing point clouds using methods in topological data analysis. While at George Mason, Patrick led industry outreach efforts for the Mathematics department and worked alongside researchers at Berkeley National Laboratory developing high performance computing solutions for materials science research. Prior to his Ph.D. work, Patrick received his bachelor's degree in mathematics from Virginia Tech.
Image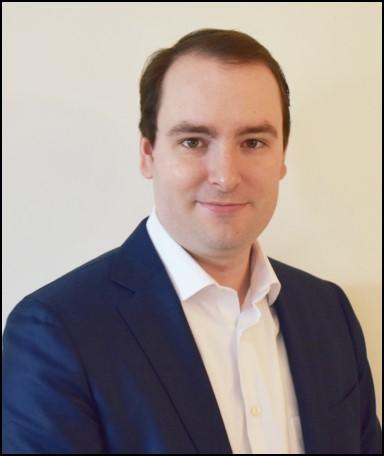 Senator J. "Chap" Petersen: Chap Petersen & Associates
State Senator- 34th Senate District; Attorney
The Honorable John Chapman "Chap" Petersen represents central and western Fairfax in the Virginia State Senate.
Chap has been an attorney in private practice since 1994, successfully representing thousands of local people and businesses. In 2011, his peers selected him as one of thirty "Leaders of the Law" in Virginia.  His law firm, Chap Petersen & Associates, PLC, is located in downtown Fairfax, near the historic Fairfax County courthouse.
Chap began his career in politics by serving on the Fairfax City Council (1998-2002) and as a member in the Virginia House of Delegates (2002-2006).  In 2007, the voters of the 34th Senate District elected Chap as their State Senator. As a Democratic challenger, he defeated the incumbent in one of the most expensive legislative races in Virginia history. In doing so, he walked the entire district and wore out several pairs of shoes.
Chap is a student of Virginia history, authoring his college thesis on economics and politics in antebellum Virginia. He enjoys traveling the Commonwealth with his family.
Chap's other love is competitive sports and the outdoors. He is a long-time member of the Northern Virginia Rugby Football Club "Old Boys."  He has completed the Marine Corps Marathon three times and the Richmond Marathon twice.
Chap's family has a long history in the Fairfax and Chap is a graduate of Fairfax High School (1986), Williams College (1990) and the University of Virginia Law School (1994).
Image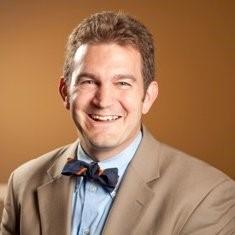 Nancy Senich: Nancy Rose and Associates
Bill Senich: StoneStreet Technical Services
Sumeet Shrivastava: George Mason University Alumni Foundation
Christopher Tucker, PhD: Yale House Ventures
Principal
Dr. Christopher Tucker manages Yale House Ventures, a portfolio of social ventures and technology companies, and public entrepreneurship initiatives that span the worlds of energy, geospatial, sensor, cyber-security, open source, and social media technologies, across the domains of defense/intelligence, international affairs, civilian government, commercial industry, NGOs, and academe.
Chris was previously President and CEO of a geospatial intelligence technology company that he took from start-up to its acquisition by ERDAS, where he served as Senior Vice President for the Americas and National Programs.
Chris is Chairman-elect of the American Geographical Society. As the creator of MapStory.org, the atlas of change that everyone can edit, Tucker serves as Chairman of the Board of Trustees of the MapStory Foundation. Tucker is also on the Board of Directors for the Open Geospatial Consortium. Tucker has served on the Defense Science Board's Intelligence Task Force, the National Research Council's Committee on NGA's GEOINTResearch Priorities, and the Secretary of the Interior's National Geospatial Advisory Committee.
Chris was the founding Chief Strategic Officer of In-Q-Tel, the CIA's venture capital fund, focusing his efforts on developing In-Q-Tel's overall strategy for tackling the Agency's priority technology problems. Before that, he served as Special Advisor to the Executive Vice Provost of Columbia University, where he was responsible for a range of issues having to do with strategic institutional development, R&D portfolio management, federal science and technology policy and the organization of interdisciplinary research. While at Columbia University, Chris co-founded the Center for Science, Policy and Outcomes.
Image