To assist in maintaining an innovative and forward-thinking vision, the College of Science engages many leaders from the scientific, corporate, and federal communities to provide insight, advice and support.
We, in the administration, faculty, volunteer, advisory, and staff, work hard every day to provide College of Science students with access to a wide variety of programs, resources, and opportunities. Have a question or an idea? Let us know.
College of Science Administration
Ali Andalibi
Interim Dean
Phone: 703-993-3622
Email: deanCOS@gmu.edu
Donna Fox
Associate Dean for Student Affairs and Special Programs
Phone: 703-993-8797
Email: dfox1@gmu.edu
Pat Gillevet
Interim Associate Dean for Research
Phone: 703-993-1057
Email: pgilleve@gmu.edu
Audrey Kelaher
Assistant Dean for Development
Phone: 703-993-3436
Email: akelahe@gmu.edu
Tracy Mason
Assistant Dean, Strategic Communications
Phone: 703-993-8723
Email: tmason11@gmu.edu
Padmanabhan Seshaiyer
Associate Dean for Academic Affairs
Phone: 703-993-4243
Email: pseshaiy@gmu.edu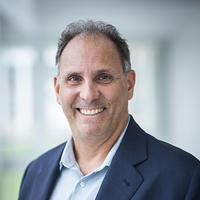 Fernando R. Miralles-Wilhelm has been named the new dean of College of Science and will join the Mason community July 1. 
Administrative Faculty and Staff
Teri Fede
Administrative Manager
Phone: 703-993-1362
Email: tfede@gmu.edu
Jennifer Bazaz Gettys
Associate Director, Academic Affairs
Phone: 703-993-5302
Email: jbazaz@gmu.edu
Andrea Cobb
Director of Student Research and Internships
Phone: 703-993-7058
Email: acobb4@gmu.edu
Evan DelDuke
Associate Director, Development and External Relations
Phone: 703-993-6066
Email: edelduke@gmu.edu
Melissa Hayes
Director, Graduate Programs
Phone: 703-993-3430
Email: mhayes5@gmu.edu
Kerin Hilker-Balkissoon
Director, Educational and Career Pathways
Phone: 703-993-4133
Email: khilkerb@gmu.edu
Assad Khan
Director, Undergraduate Student Affairs
Phone: 703-993-8618
Email: ugradCOS@gmu.edu
Carrie McVicker
Associate Director, Operations and Facilities
Phone: 703-993-9735
Email: cgrubb1@gmu.edu
Dale Pokorski
Director, IT & Security
Phone: 703-993-4657
Email: dpokorsk@gmu.edu
Laura Powers
Assistant Director, Marketing and Communications
Phone: 703-993-6427
Email: lpowers5@gmu.edu
Ute Shaw
Executive Director of Finance and Administration (interim)
Phone: 703-993-3627
Email: ushaw@gmu.edu
Daniel Taggart
Director, Human Resources and Employee Relations
Phone: 703-993-5258
Email: dtaggart@gmu.edu
Nektaria Tryfona
Executive Director, Digital Innovation and Strategy
Phone: 703-993-4884
Email: ntryfona@gmu.edu