Pursue a biology degree and receive an excellent liberal arts education with experience in quantitative and analytical thought, along with preparation for related professions.
Learn in a lab-focused program with hands-on training from award-winning faculty.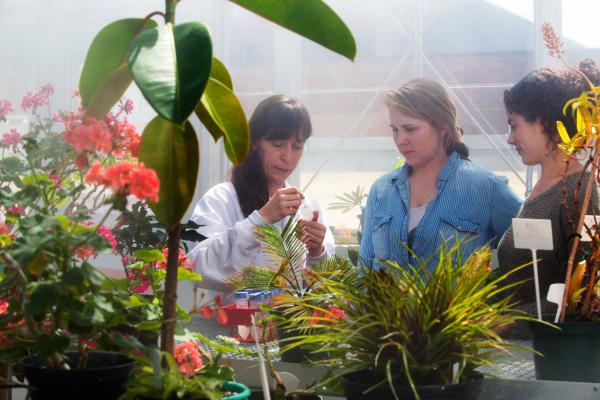 2021 Biology Department Awards Ceremony
Welcome to our annual Awards Ceremony.  While we're sad not to be able to celebrate in person, we hope you enjoy our YouTube premiere presented by our faculty and staff. Please join us for the premiere, available on May 12th at 10am. 
Let's honor the dedicated students receiving departmental awards and scholarships, and celebrate the end of the academic year. The complete list of our academic award winners can be found on the 2021 Biology Awardee Information Page.
Why the Department of Biology?
Average biology lab size: you're more than just a number.
The number of students majoring in Biology, making it the largest major in the College of Science and second largest at Mason. 
The Biology Department supports the third largest herbarium in Virginia that contains over 80,000 plants specimens from around the world
A comprehensive education in biological sciences for biologists, educators, or those on a health career path.
Our student-focused programs offer lab and field studies in plants, animals, and ecology, providing the background necessary for popular careers in biological science, such as environmental management, microbiology, molecular biology, biotechnology, bioinformatics, genetics, and medical laboratory sciences.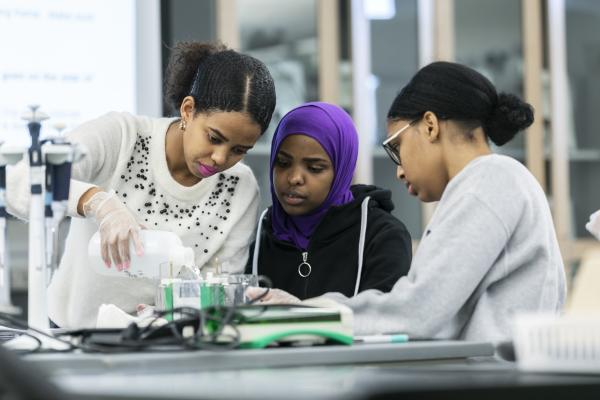 Unparalleled experience-building with world-renowned organizations, laboratories and U.S. government agencies.
Our proximity to Washington, D.C., gives students unique opportunities to learn from and perform research for premier science institutes and companies within the health and biological science sectors including NIH, USDA, FDA, EPA, and the Smithsonian Institute.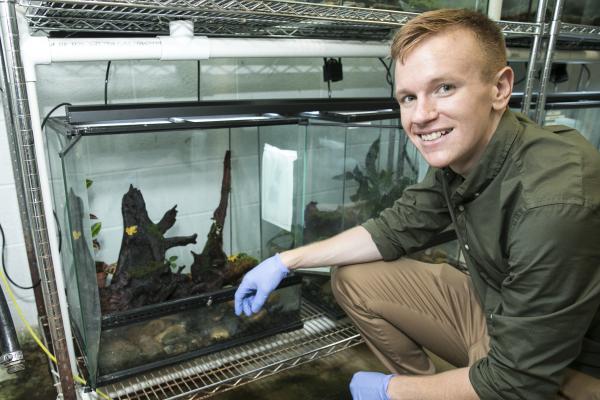 STEM careers are in demand, projected to grow 10% by 2026
Employment of life, physical, and social science occupations is projected to grow 10 percent from 2016 to 2026, faster than the average for all other occupations. Get there faster: undergraduates earn credits toward degrees through internships and lab-based projects, field research, apprenticeships, and internships.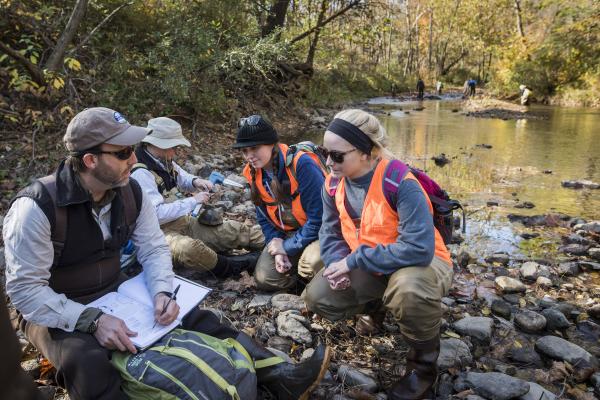 Visit Us On Campus
Whether you're preparing for graduate studies, or diving into biological fundamentals, you'll find it here. Come explore our biology programs, visit a class, and meet our Mason Science community.
Biology Department Main Offices

Room 1200, Exploratory Hall (Formerly Science & Tech II)