AOES Staff Team
This #StaffShoutout goes to the Department of Atmospheric, Oceanic and Earth Sciences staff! From left to right, Rachida Abuzaid, Administrative Assistant, Maria D'souza, HR and Fiscal Analyst, and Stephanie O'Neill, Academic Administrative Specialist. These three are responsible for facilitating the HR processes, managing grants and budgets, making purchases, handling reimbursements and contracts, and assisting with all department activities. They are always willing to help Faculty and Staff to maintain smooth office operations.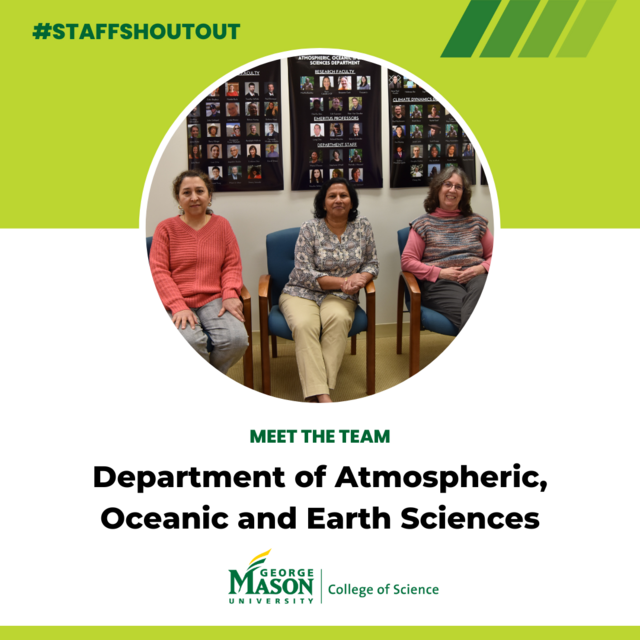 Andrea Nikoi
This #StaffShoutout goes to Andrea Nikoi, Director of Finance and HR, School of Systems Biology (SSB). We congratulate Nikoi for her recent Dean's Community Award that she earned at this year's Celebration of Success. This year, Nikoi has worked tirelessly for the faculty and students in her department. She facilitated efforts to streamline processes and lower the number of technical tasks required from faculty to free more of their time for research and teaching. Nikoi also made important contributions to the promotion and maintenance of a positive inclusion and diverse climate at SSB, providing strong direction, advice, and support for SSB staff and is an excellent personal role model for women and minority students in the department.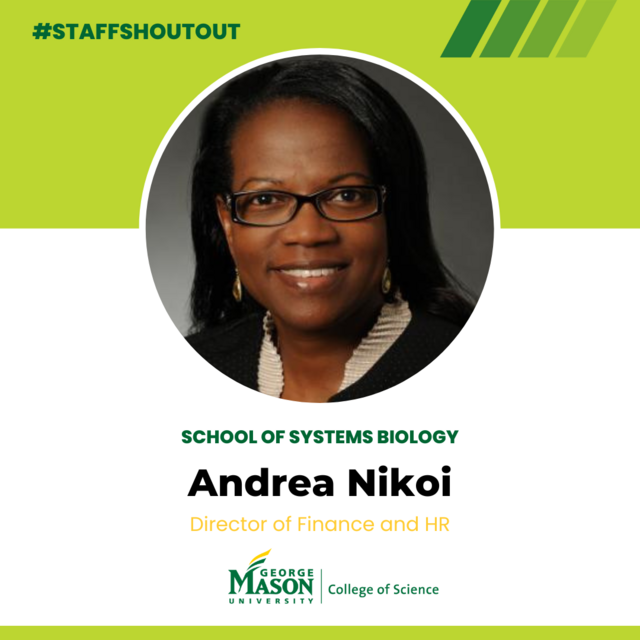 Elizabeth Foy
This #StaffShoutout goes to Elizabeth Robles Foy, Lab Manager, Department of Chemistry and Biochemistry. Foy is responsible for the management of the overall operations of the Chemistry Department, she maintains quality control of the teaching laboratory, and she serves as a liaison between the Laboratory Quality and Environmental Services and Compliance. Every summer, Foy looks forward to working with EIP, FOCUS and STEM Bootcamp students. Outside of the lab, she is a state certified EMT and would volunteer with her local Fire Department.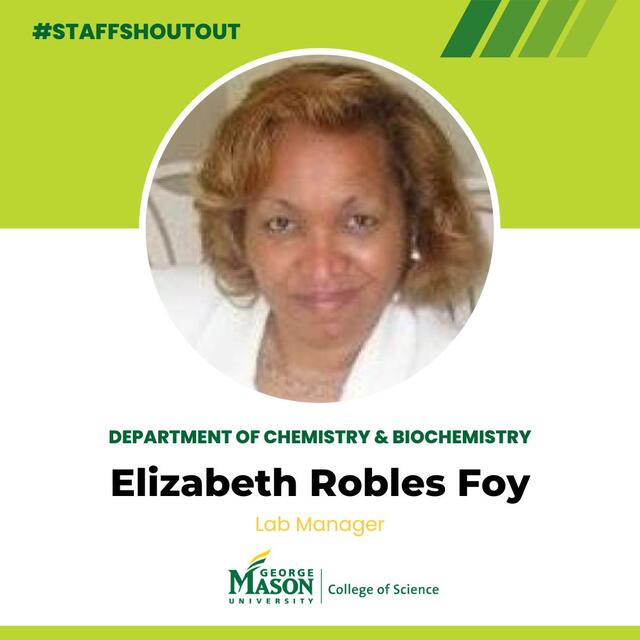 Lori Mayes
Forensic Science Program
This #StaffShoutout goes to Lori Mayes, Administrative Assistant, Forensic Science Program. Mayes has been with #MasonScience since 2019 and has enjoyed every second of it. Thanks to her 30+ years of administrative experience, she has the capability to handle anything that comes her way. She relishes in the "family feel" here at Mason, which helps her strive to best assist all the students and faculty members in the program.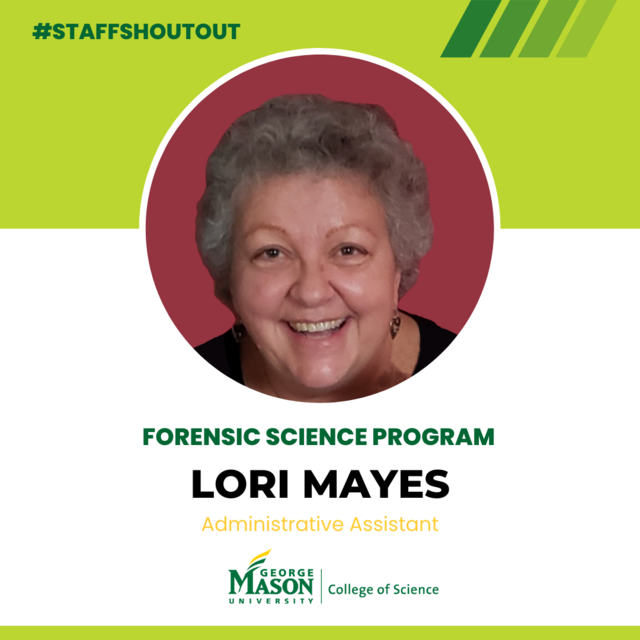 Computational and Data Sciences