Strategic Planning Initiative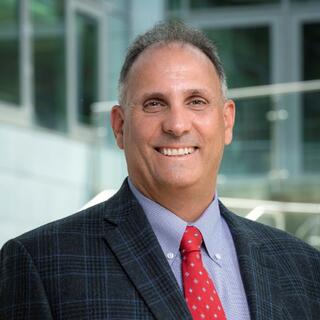 Dear Colleagues:
Our College of Science is excited to begin a strategic planning process. This is something that is long overdue, delayed somewhat by the pandemic, but also timely at this point given the near completion of the University's strategic plan as well as individual departments in our college carrying out strategic planning exercises over the past year.
The objective of this process is to develop an actionable, five-year strategic plan that articulates our vision, mission, and values, and sets an overall direction for the College. We have engaged the firm of Attain Partners to facilitate the planning process over the 2022-23 academic year.  
To help facilitate this effort, the college is working with Attain Partners, a local consulting firm, to work closely with our established Steering Committee, Working Group, and the Mason community to gather feedback from leaders, faculty, staff, students, alumni, and others.
Steering Committee
Jen Bazaz Gettys - Director, Enrollment and Curriculum Management, Dean's Administration

Jessica Callus - Assistant Professor and Undergraduate Coordinator, Chemistry and Biochemistry

Paula Danquah-Brobby - Director of Diversity, Equity, and Inclusion, Dean's Administration

Hillary Hamm - Fiscal and HR Specialist, Computer and Data Sciences

Audrey Kelaher - Director, Development, Dean's Administration

Jim Kinter - Professor, Atmospheric, Oceanic and Earth Sciences

Sonja Kline - Graduate Research Assistant, Forensic Science Program

Tracy Mason - Assistant Dean, Strategic Communications, Dean's Administration

Aarthi Narayanan - Associate Professor, Biology

Peter Plavchan - Associate Professor, Physics and Astronomy

Joel Schnur - Research Professor, Bio/Molecular Science, Dean's Administration

Phil Yang - Professor, Geography and Geoinformation Science
Working Group
Barney Bishop - Associate Professor, Chemistry and Biochemistry

Natalie Burls - Associate Professor, Atmospheric, Oceanic and Earth Sciences

Flavia Colonna - Professor, Mathematical Sciences

Melissa Hayes - Director, Graduate Programs, Dean's Administration

Alex Hodge - Lead Scientific Project Manager, Center for Applied Proteomics and Molecular Medicine

Nadine Kabbani - Associate Professor, School of Systems Biology/IPN

Mary Ellen O'Toole - Program Director, Professor, Forensic Science Program

Laura Powers - Assistant Director, Marketing and Communications, Dean's Administration

Michael Summers - Professor, Physics and Astronomy

Lillian Virgil - Assistant to the Associate Dean for Research, Dean's Administration

Konrad Wessels - Associate Professor, Geography and Geoinformation Science

Richard Witt - CSI PhD Student, Computational and Data Sciences
Strategic Planning Timeline
Image