Global STEM Scholars Program
The Global STEM Scholars Program provides a 4 to 5 day rigorous and immersive STEM experience for cohorts of secondary students from developing nations.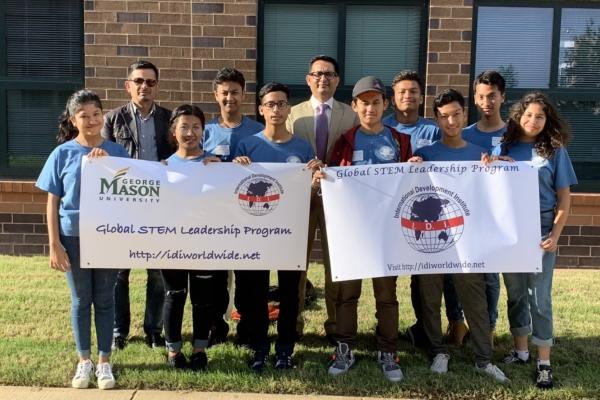 The Global STEM Scholars Program (GSSP) is a collaboration between Mason's College of Science, the International Development Institute (IDI), and high schools across the globe.
At George Mason University, Global STEM Scholars:
Attend university lectures and complete hands-on STEM challenges across science, technology, engineering and mathematics disciplines, facilitated by our distinguished faculty.
Collaborate with George Mason University Global STEM Guides on group research projects addressing real-world scientific problems such as hunger, access to clean water, pollution, and climate change.
Receive an in-depth overview of STEM post-secondary and career pathways, and deliver capstone digital and poster presentations.
Participate in on-campus recreational activities, and explore the vibrant Washington, DC metropolitan area through off-campus visits to locations such as the Smithsonian Institution, World Bank, and the National Academies.
Upon returning to their home countries, GSSP alumni become Mason Global STEM Ambassadors, showcasing their newly-developed STEM knowledge and skills in their communities.
Secondary schools interested in partnering with IDI and Mason to offer the Global STEM Scholars Program should contact Kerin Hilker-Balkissoon, director of the program, for more information:
Kerin Hilker-Balkissoon
Director of Educational and Career Pathways
Office of Academic and Student Affairs
George Mason University | College of Science
khilkerb@gmu.edu | 703-993-4133