Student Spotlights
The College of Science features extraordinary students who conduct innovative research and make remarkable achievements.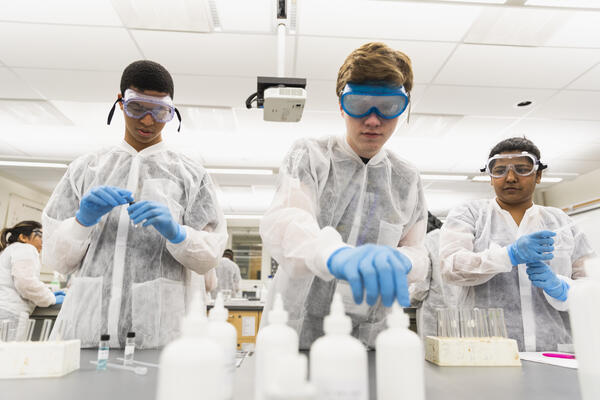 Maggie Walker, Undergraduate, Biology
#DYK road salt gets rid of ice, snow…and ecosystems? Meet Maggie Walker, a Mason Biology, Smithsonian-Mason School of Conservation, and Honors College student studying the negative effects of road salt on our environment. Road salt has been touted as a lifesaver when it comes to combatting icy roads. Yet using this snow-melting mineral has a dark side once it enters waterways. Read more here.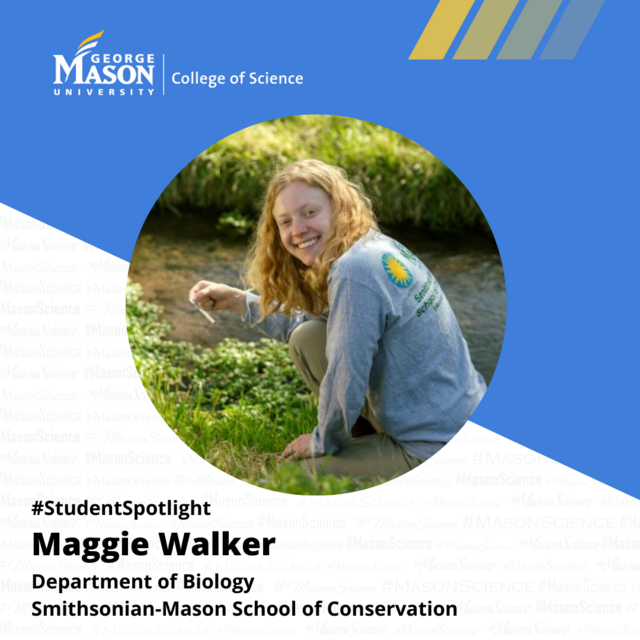 Jordan Sims, PhD student, Environmental Science and Policy
Mason Science congratulates Jordan Sims, second year PhD student, Environmental Science and Policy, for earning an NSF Graduate Research Fellowship. Sims, a student in The Salerno Lab, is studying microbial ecology of coral reef ecosystems to better understand the role that bacteria play in coral reproduction and disease. The fellowship will fund her ongoing project, "Understanding the Bacterial and Environmental Drivers of Stony Coral Settlement." Read more about this exciting achievement here.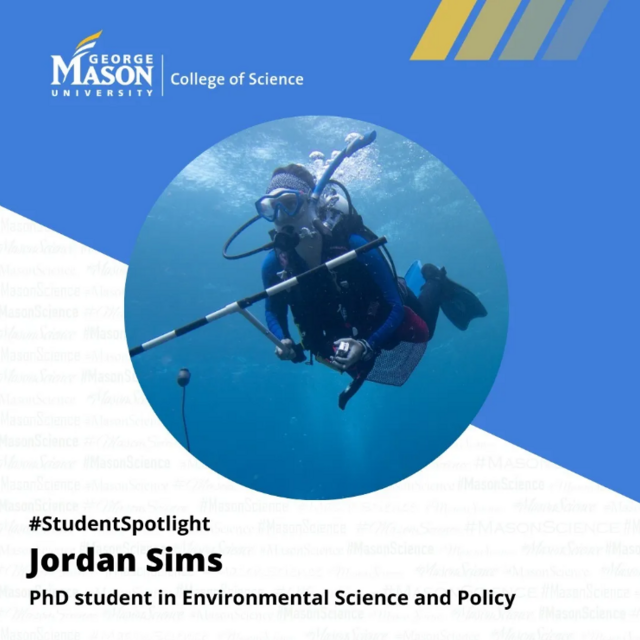 Team of CDS Students
Congratulations to the Mason team for winning second place for their presentation on Addressing Hunger with Bits and Bytes, the theme of the 2021 Virtual Virginia Datathon. The team, with Faysal Shaikh, MS student, Computational and Data Sciences, as team leader, also included Bikram Adhikari, PhD student, Computer Science; Amira Al-Khulaidy, PhD student, Computational Social Sciences; Kokou Wilfried Letsou, PhD student, Computational Science and Informatics; and Luke Palmieri, BS student, Computational and Data Sciences. The Mason team analyzed available data, in one scenario taking into account car ownership (or lack thereof) and reasonable access to a grocery store. Presentations were judged on impact, innovation, feasibility, completeness of idea, and presentation.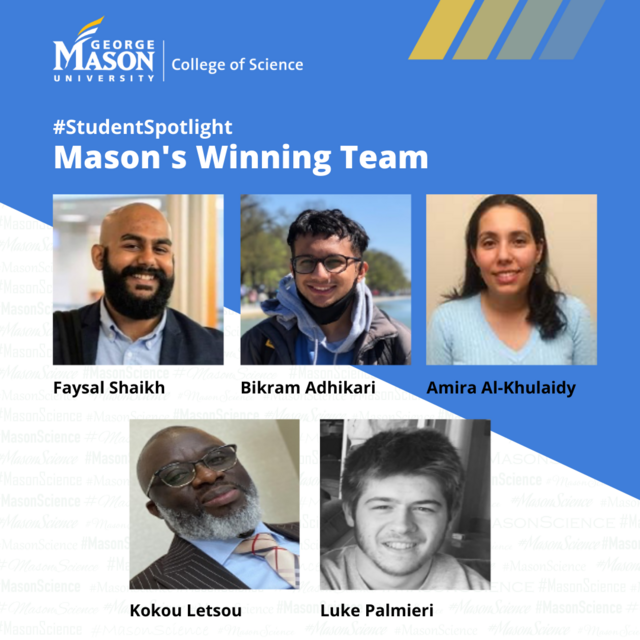 Carissa Hunter, PhD student, Chemistry and Biochemistry
Carissa Hunter, a Ph.D. Student studying Chemistry and Biochemistry at the #MasonScience, has volunteered with the Committee of Minority Affairs for a year. Composed of chemists from local universities, Hunter joined the American Chemical Society to become more involved and share important skills she learned while working with the Minority Affairs Committee. Hunter said, "I am really excited to see how far the Minority Affairs committee can grow…" Read more about Hunter's story here.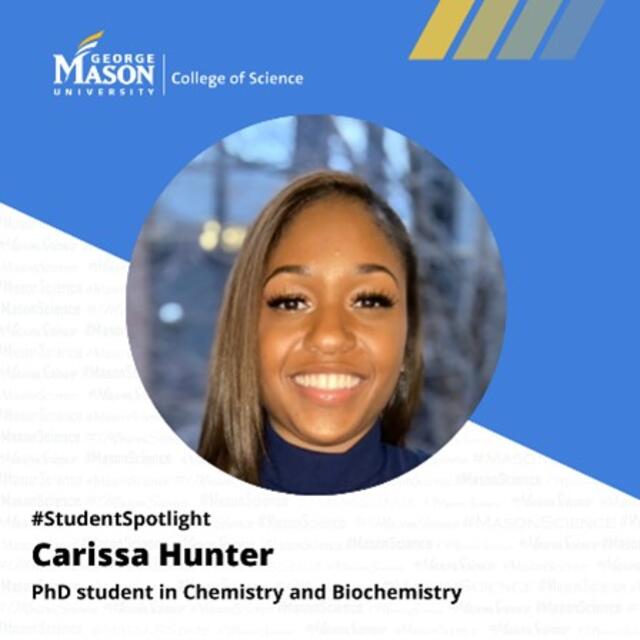 Samantha Lawrence, Undergraduate, CDS
Congratulations to Samantha Lawrence, Computational and Data Sciences, for being awarded the Stanley Zoltek Memorial Scholarship. The Stanley Zoltek Memorial scholarship is an award established in memory of Dr. Stanley Zoltek, a professor at George Mason from 1980 to 2018. Lawrence said, "Paving my own way as a first-generation college student is difficult. This scholarship was a big deal for me..." Learn more about Lawrence's story.