Academic programs that bring opportunity
Just outside the nation's capital, we've built connections with government agencies and industry partners working at the forefront of scientific research. Combine those with our advanced facilities for getting real-world work experience and options for tailoring your degree, and our students have more opportunity to land jobs, internships, and research collaborations that really help them stand out.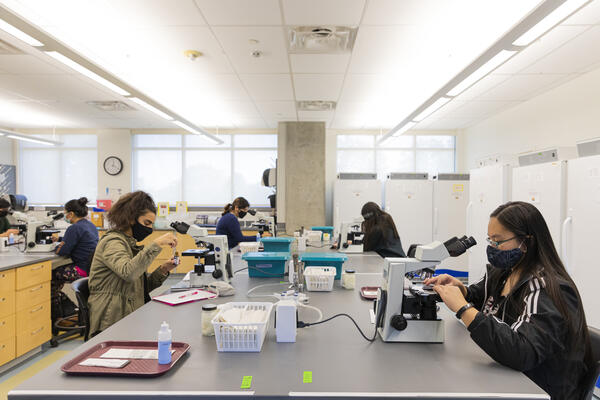 A summer of science
The College of Science is excited to offer summer camps for both our incoming students and future scientists. 
The STEM Bridge Camp is a newly revamped two-week camp for incoming first-year students to experience science courses and the college lifestyle before the fall semester.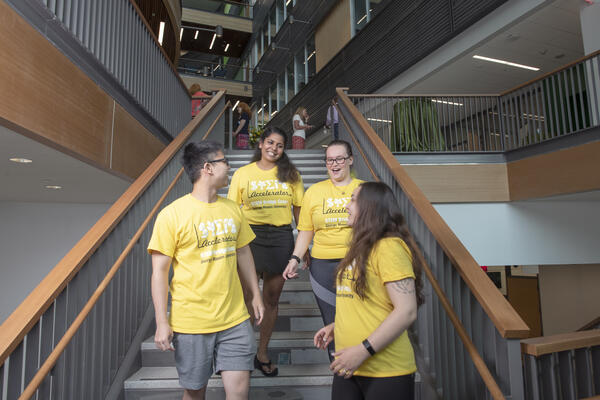 Our Future, Transformed: Water Crisis
In the latest episode of the Our Future, Transformed series, President Gregory Washington speaks with Mason Science Dean Fernando Miralles-Wilhelm about water, why there's too much in some places, too little in others, and what we can do, in a warming world, to avoid water catastrophes.
New AJEDI page launched
The College of Science is excited to announce the launch of our new Access, Justice, Equity, Diversity, and Inclusion (AJEDI) page. Thanks to Paula Danquah-Brobby, Director of AJEDI, the page now reflects the College's mission, vision, and commitment to advancing access, justice, equity, diversity, and inclusion (AJEDI) throughout our STEM community.