Academic programs that bring opportunity
Just outside the nation's capital, we've built connections with government agencies and industry partners working at the forefront of scientific research. Combine those with our advanced facilities for getting real-world work experience and options for tailoring your degree, and our students have more opportunity to land jobs, internships, and research collaborations that really help them stand out.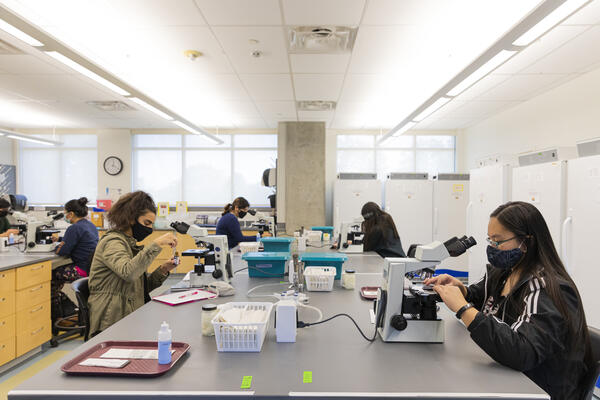 Planting the 'seed' to advance nanoparticle growth reactions
In a study published by Nature Communications, researchers from George Mason, including Interim Chair for Mason's Department of Chemistry and Biochemistry Andre Clayborne and Chemistry PhD candidate Nia Pollard, identified an atomically precise "seed" that will develop into a specific nanoparticles type—opening the door for scientists to understand how to produce specific gold nanoparticle shape based on a given application.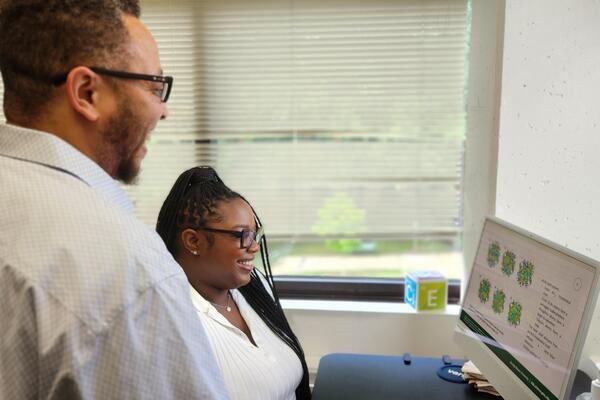 CDS researchers conclude that Mars colony could survive with fewer than two dozen people
Mason researchers from the Department of Computational and Data Sciences calculated minimum number of astronauts needed to build and maintain Mars colony.
The data scientists – Edgar Arguello, Sam Carter, Cristina Grieg, Michael Hammer, Chris Prather, Clark Petri, and Anamaria Berea – describe their findings in a preprint paper titled "An Exploration of Mars Colonization with Agent-Based Modeling."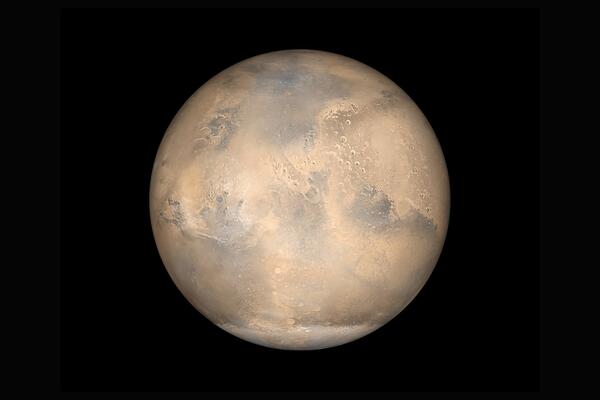 New ABCE page launched
The College of Science is excited to announce the launch of our new Access, Belonging, and Community Engagement (ABCE) page. Thanks to Paula Danquah-Brobby, Director of ABCE, the page now reflects the College's mission, vision, and commitment to advancing access, belonging, and community engagement throughout our STEM community.